This bug is eating my Money Tree
jane__ny
(9-10)
October 26, 2011
Came down to Sarasota from NY with my houseplants. They have been outside on the patio. Over the past month I noticed my Money Tree leaves were being nibbled on. It continued to get worse, I couldn't see any bug.
Picture of my healthy tree in NY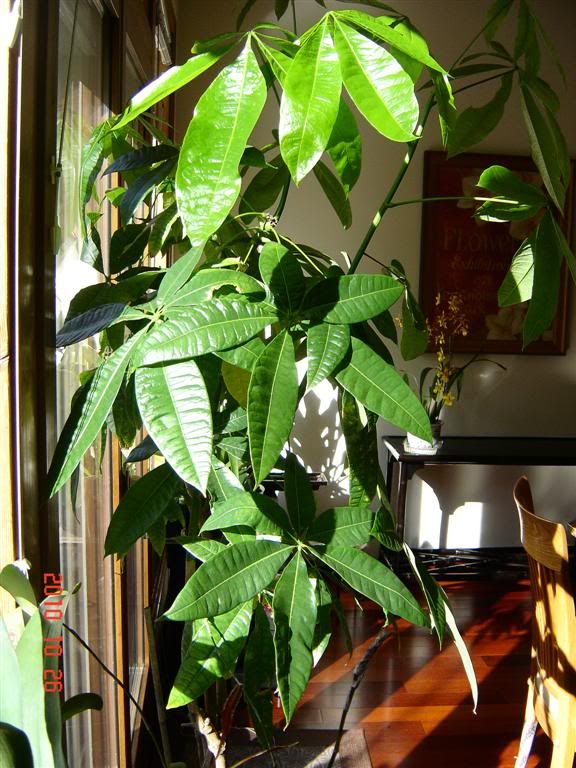 Poor tree now
Notice bottom leaves
Yesterday I found this silver/grey bug. I only saw one. Could this be the culprit?? I found another on a dendrobium: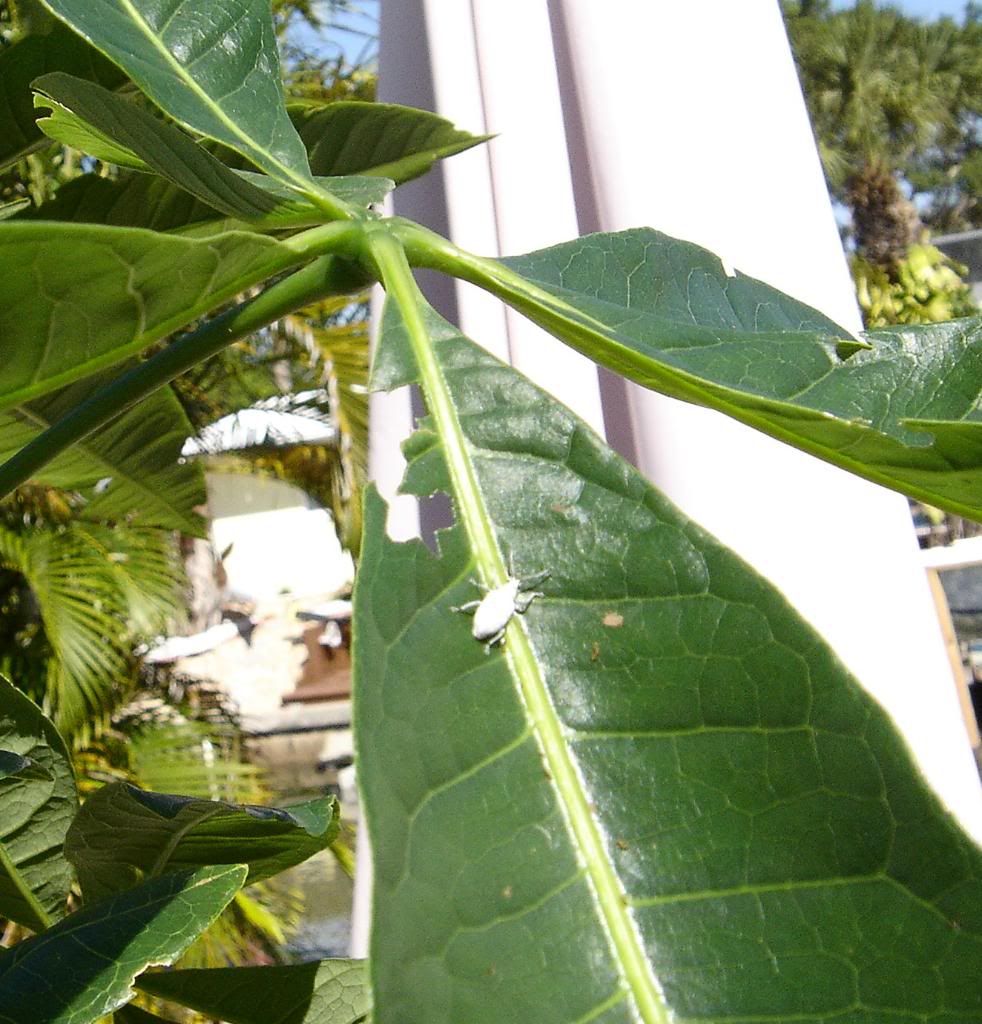 Sorry for the poor photos but this bug ran fast.
Please, any advice on this bug and what I can do.
Thanks,
Jane