Planting using spin out bags
Steve Massachusetts Zone 5b
April 22, 2011
At Ken's suggestion, I'm putting this in its own thread. The other thread was quite lengthy and some folks may not have seen it.
I have a good sized Norway Maple in front of my house that I don't want to cut down. It provides good shade on the south facing side of my house and it would take too long and be too expensive to replace it.
Here's the maple in question. I took off some lower branches to allow for more sun.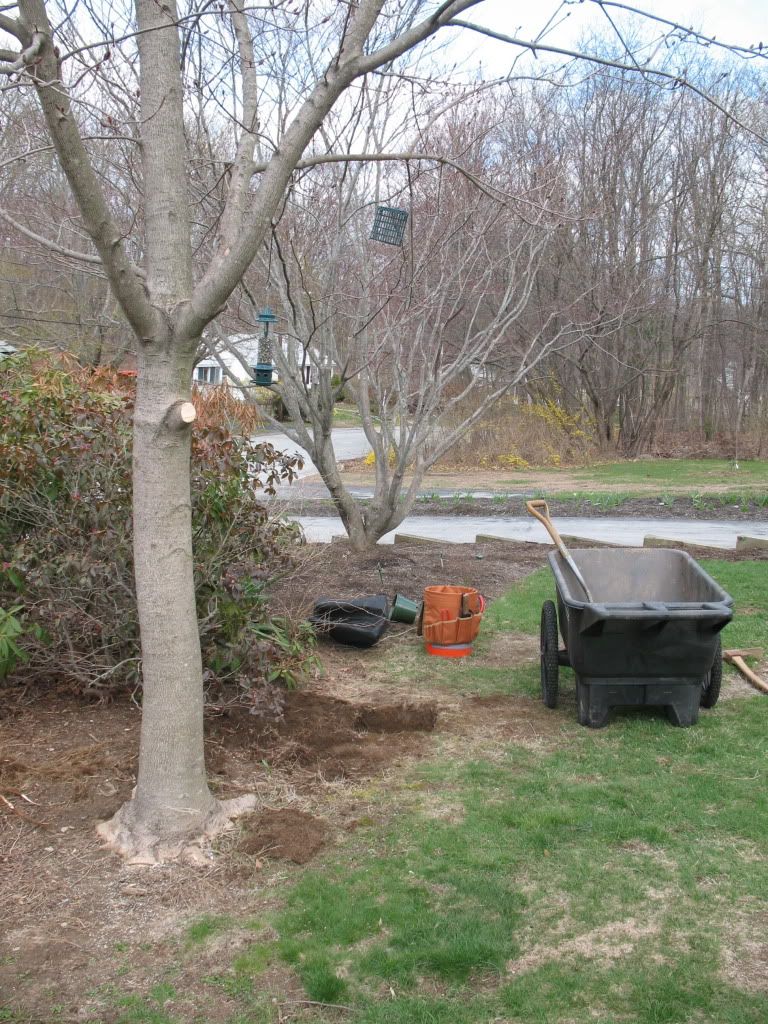 I decided to plant some Hostas beneath it in Spin Out bags. These fabric containers can be purchased from Wild Rose Distributing. Their advert is on the Hosta Library main page. When you get these bags you turn them inside out. The black side is supposed to prevent competing roots from invading the space of your plant. The size I bought was 12"x12" square and about 16" deep. Here's a bag in the hole. It's supposed to remain an inch above the soil surface.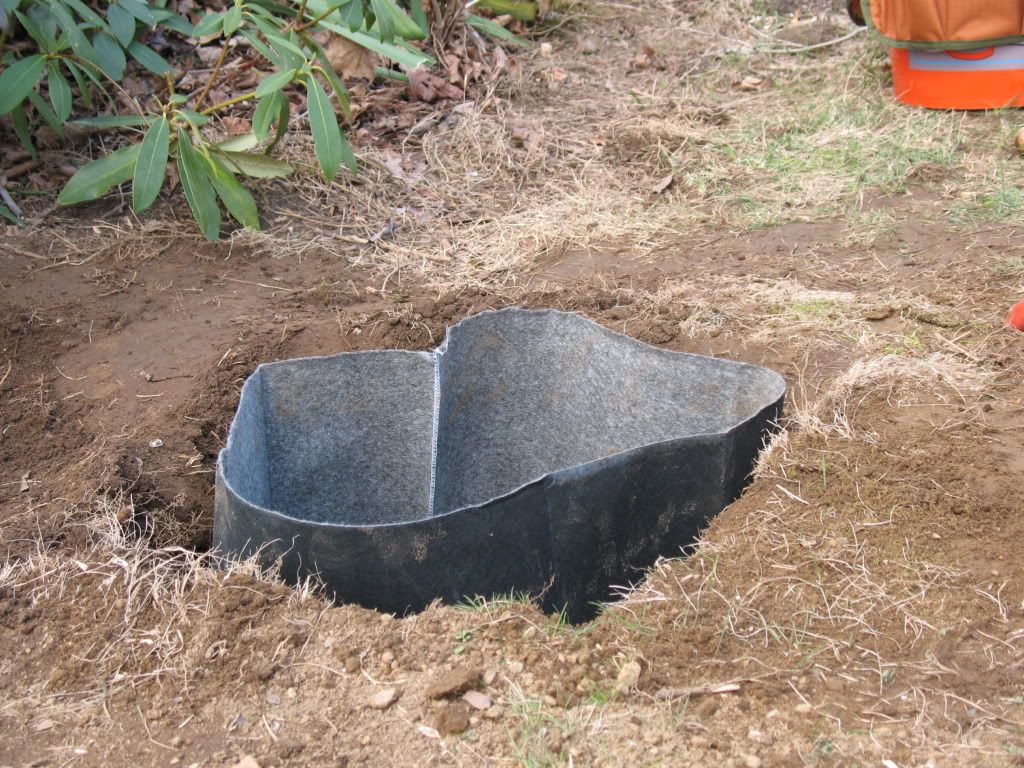 The planting area not only has root competition from the Maple, there previously was a Tree of Heaven (ailanthus altisima) in this area. This is an invasive, non-native devil plant that I have been digging out spraying with roundup for the last two years. Here's a pic of the root competition in the plant hole.
I chose a mature hosta for this planting. It's a plant I haven't IDed yet. Last year it was scorched badly in the summer and I couldn't recognize it. But it's a huge plant. I had to divide it in half to fit it in the bag and it probably still has 30-40 eyes.
Here it is planted in the bag.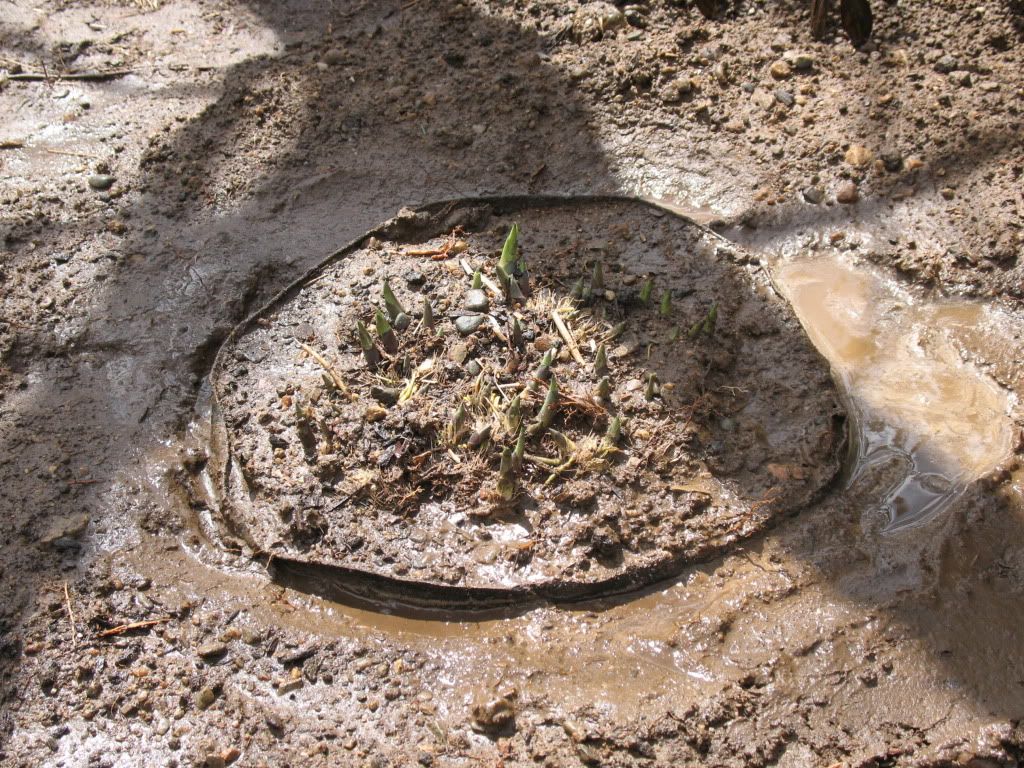 I added a bag of composted cow manure to the soil I used to fill the bag. You can see that when you fill it with soil the bag tends to assume a round shape more conducive to planting. This is a good spot for this Hosta as it will get morning sun, but protection from mid day and afternoon sun. I'm hopeful that the spin out bag will give it the root protection that it needs to thrive. I'll update it in the later spring when I can better identify the plant.
Steve