What are these bugs on my Lima beans?
Yme405
(10b SW Fla)
October 20, 2011
I'm going to be pulling a lot of the beans/peas in my plot before I go on vacation, but I saw these just before midterms and they seem to have multiplied since then. They are little black winged bugs and seem to be laying eggs on the main stem at the base and near the blooms.
I've got to get to packing and taking care of the downed bushes, so I don't have the time just now to go hunting all through featured creatures. Figured I'd post up and see if anyone knew offhand.
So what are they and how do you control them? How detrimental are they to the plants in the plot? If I pull the beans will they just flock to the tomato/peppers/melons I have in the same plot? If that's the case, maybe I'll leave them out there until I get back and can do some sort of control measure.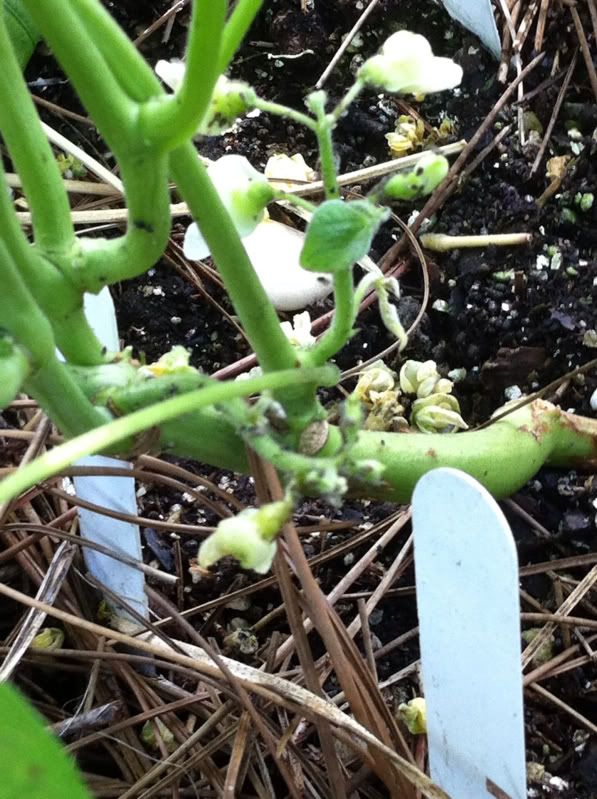 Thanks for any help,
Chrissy