Saturday shopping trip
threedogsmom
April 28, 2013
Yesterday I had the pleasure of visiting a hosta nursery about 40 minutes away, in York Springs PA.It is called the Hosta Hideaway. It is a personal residence, with the backyard turned into beautiful display gardens and pathways on a tiered hillside. The owners are very friendly, helpful, and you can tell they love their business. Here are a few shots from the nursery, then I will show you what I bought: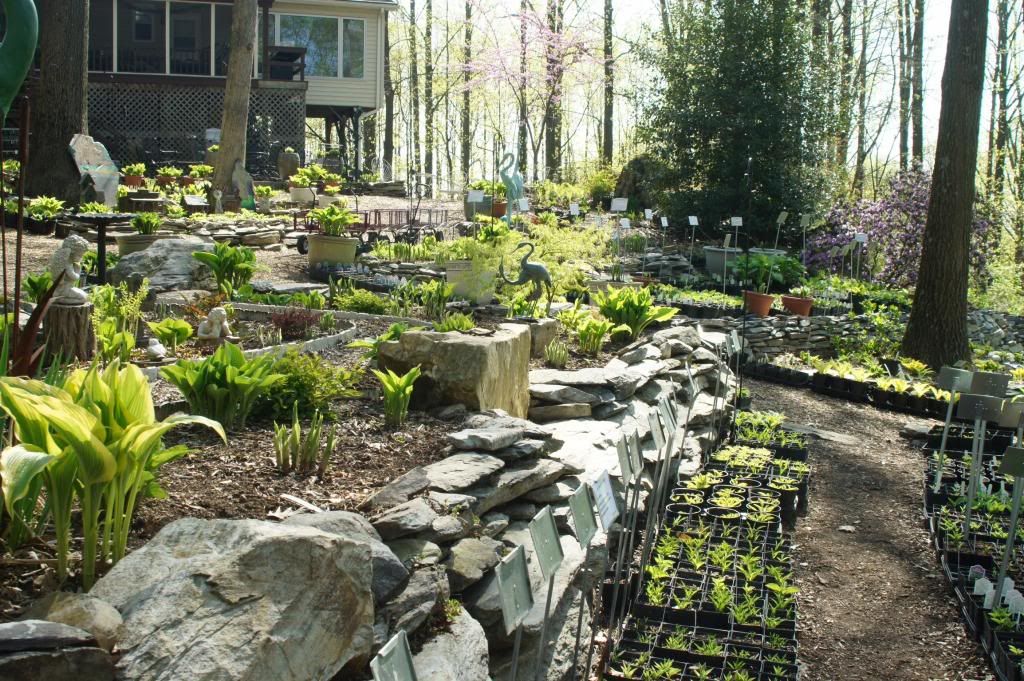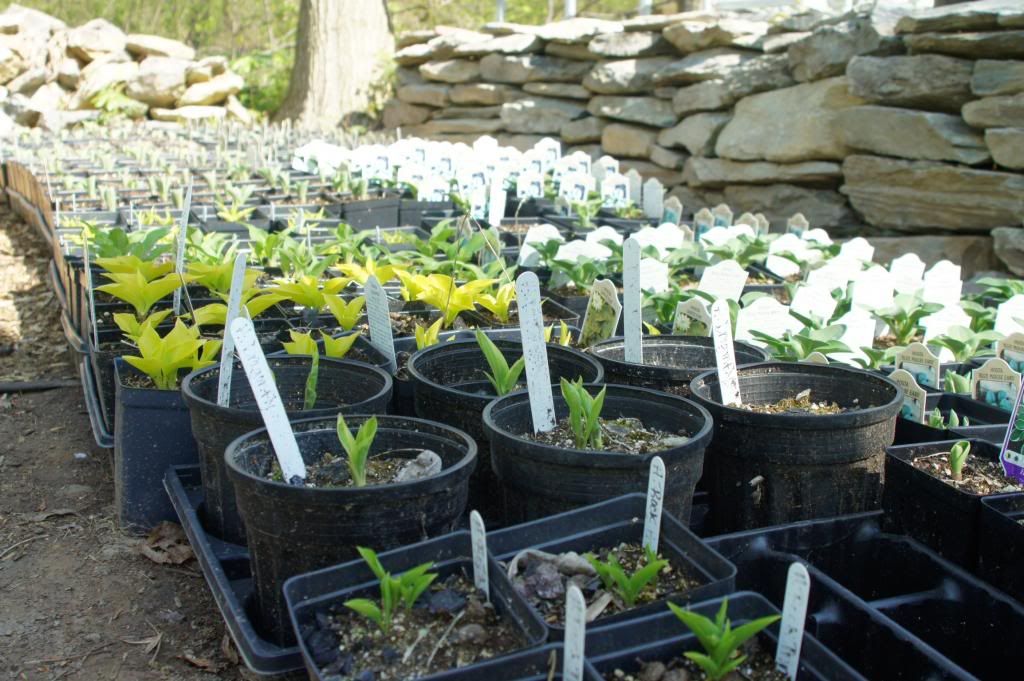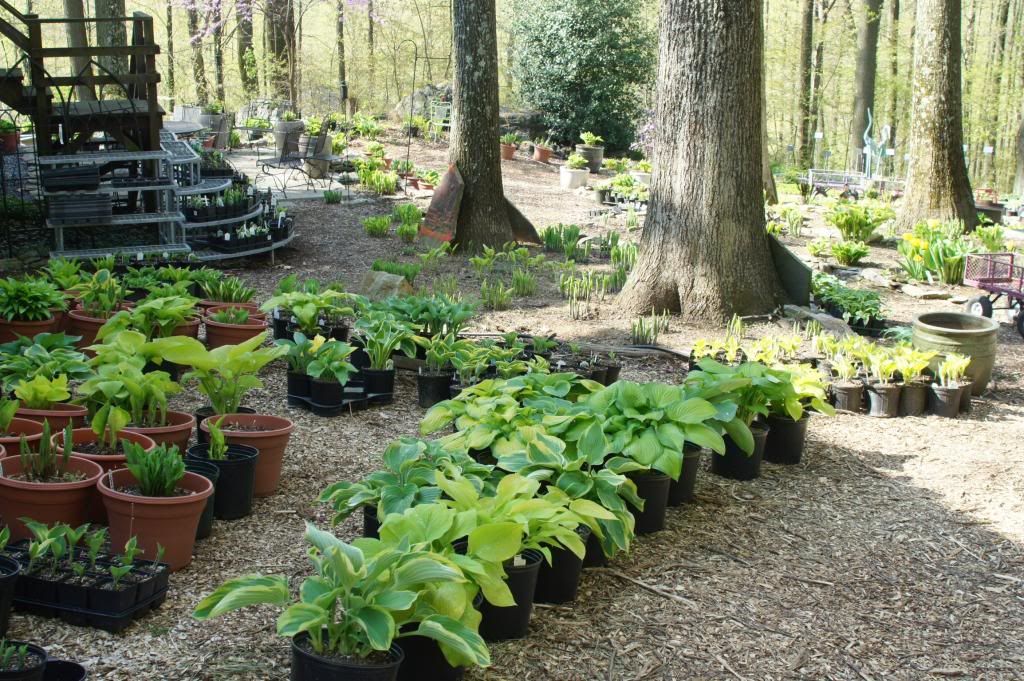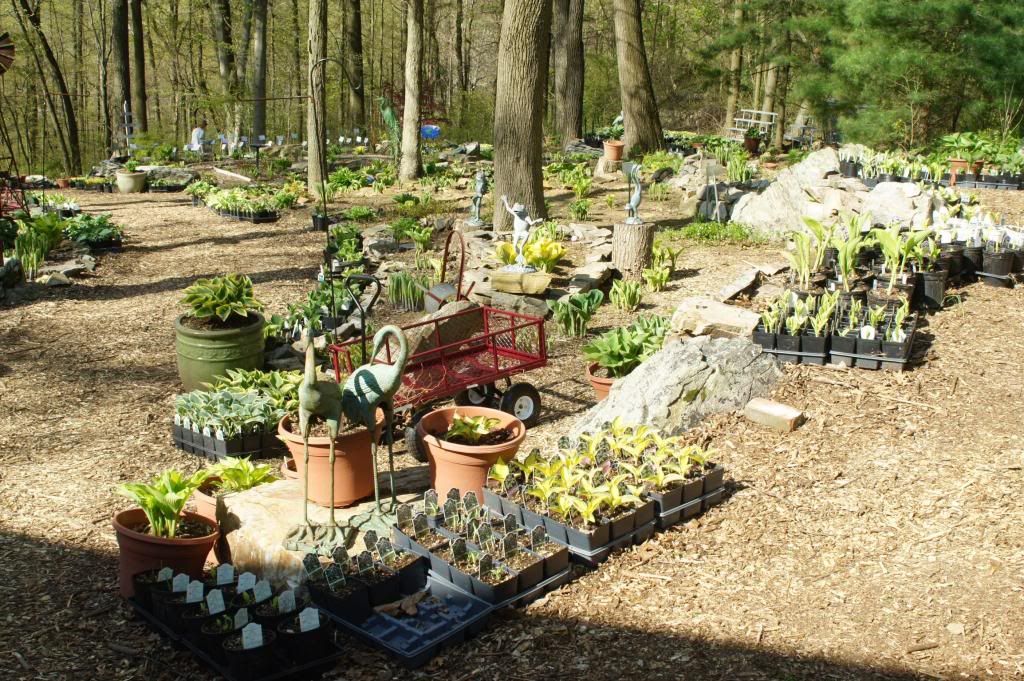 This was a new one for 2013, called Ripple Effect. I did not buy it but took a pic to show you all as it looked pretty neat.
OK, here is what I got. Most all of them were on my wish list, and 2 new ones "spoke to me" while I was there :) The pics show most of them planted from when I got home:
Altantis

Summer Breeze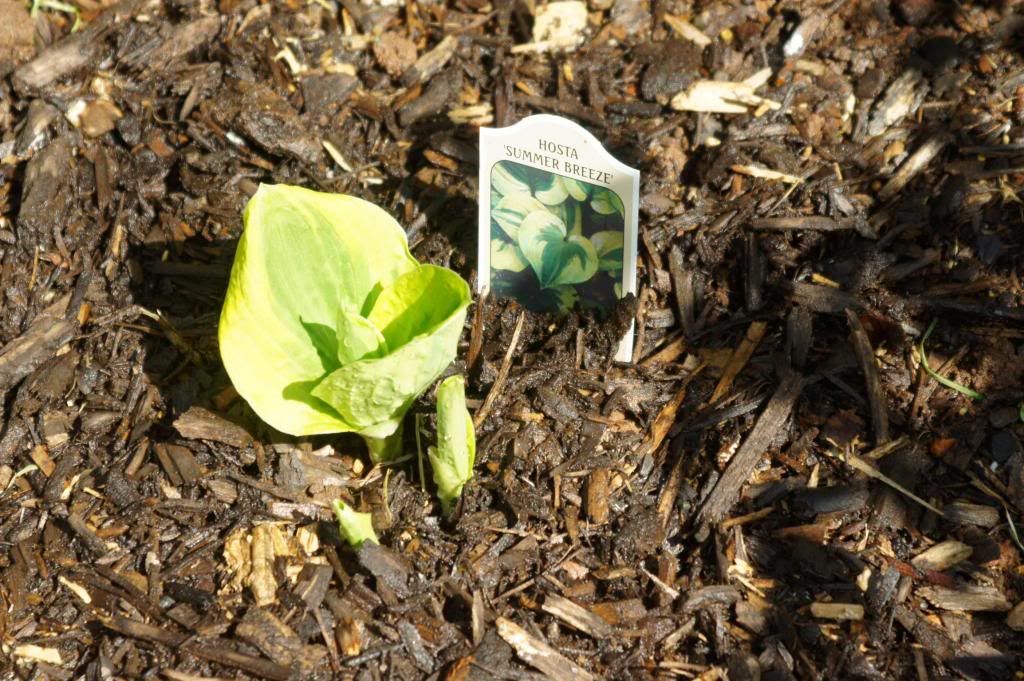 First Frost - will go in a pot under the J. maple: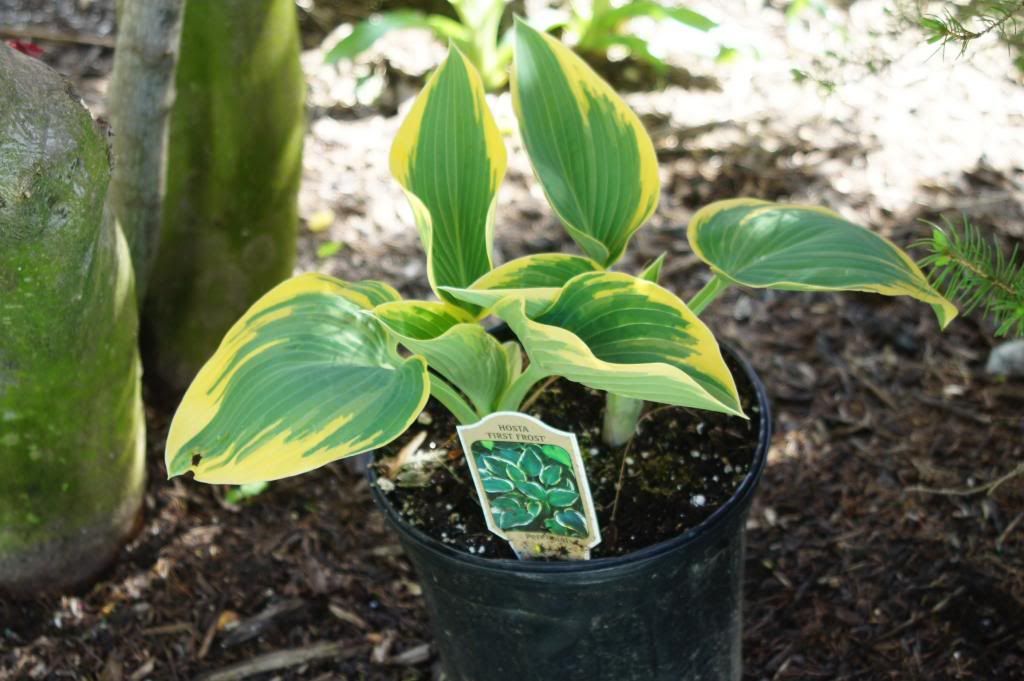 Afterglow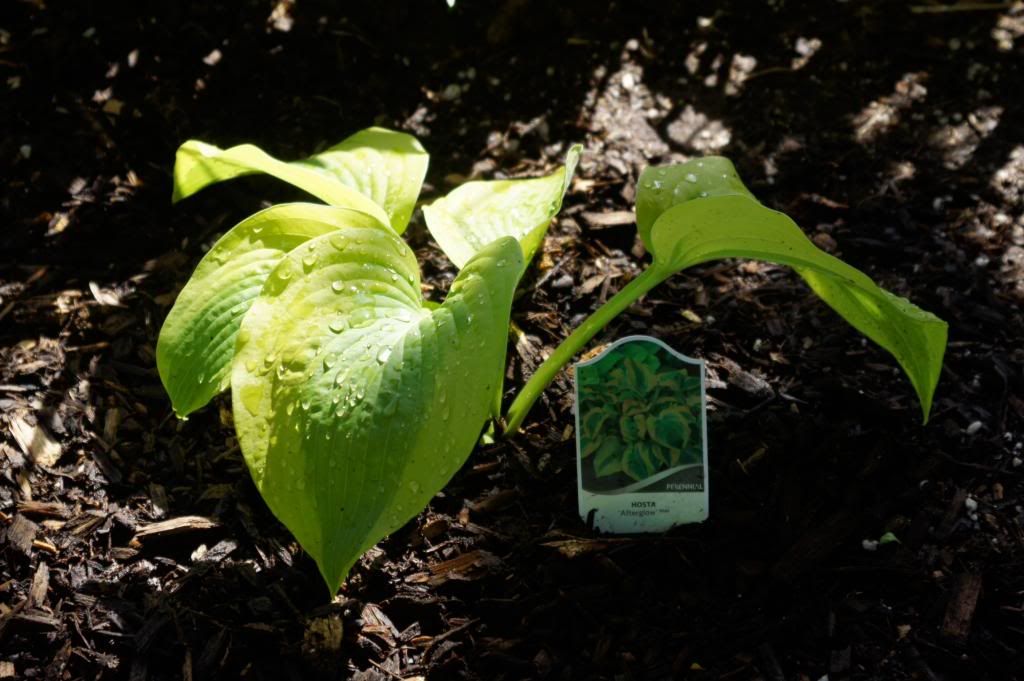 Regal Splendor

Touch of Class

Cascades (this was an impulse buy)
Blue Ivory (will be next to Blue Angel)

Dick Ward

Rhino Hide (my other impulse buy)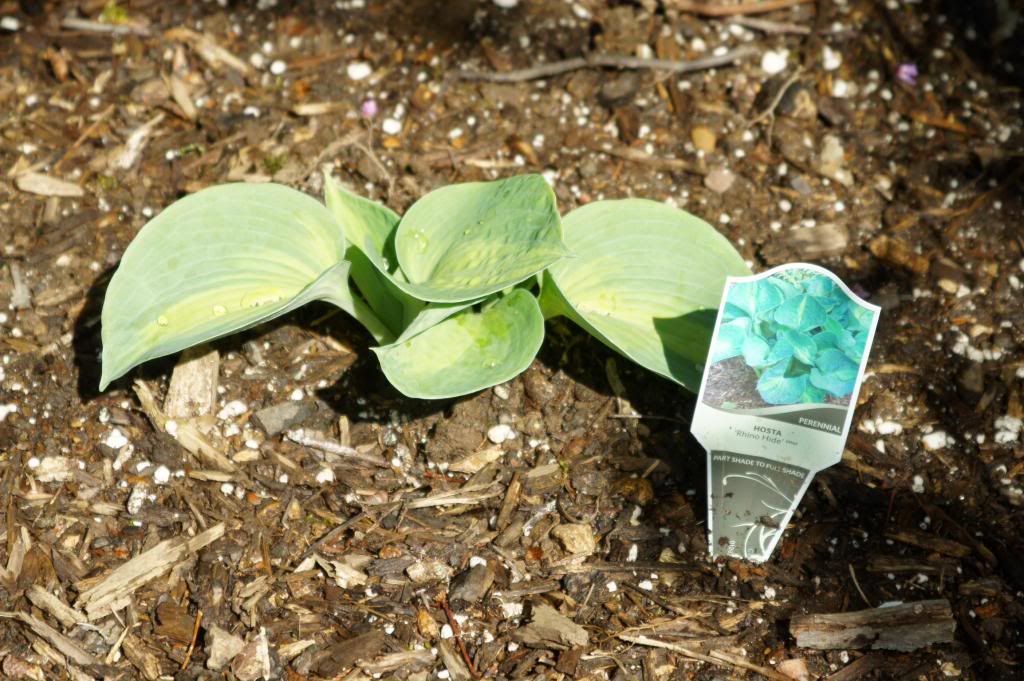 Paradise Island - the yellow on this one is electrifying!!
It will go in a pot in a shady area by the house.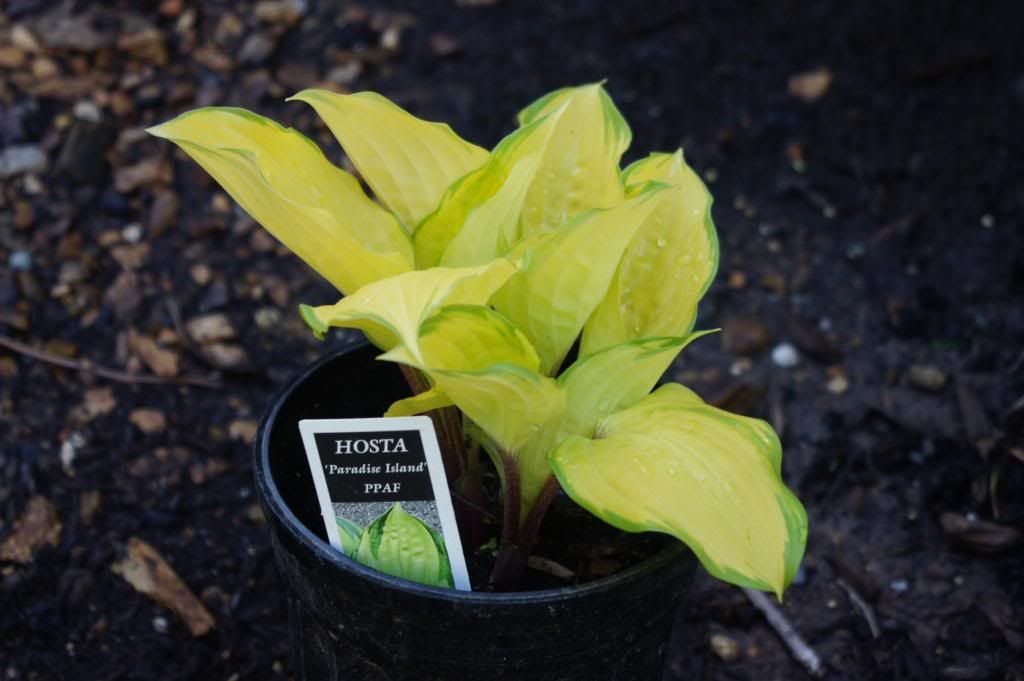 Dance with Me

I also got Queen of the Seas and June Fever, but the pics didn't upload correctly. They all are smaller divisions, but I am fine with that. I was also given a free hosta, Loyalist, which was a very nice surprise. There were 2 other hostas that my eye kept wandering to, but I didn't get them due to budget. One was Marilyn Monroe and the other was Chain Lightning. I don't have pics, but google them! Anyway, thought you'd like to see the haul :) Here's to a warmer week for everyone...
Amy