Caught in a trap,..as Elvis sang.
jofus
(9b/10a Englewood, Fl)
October 27, 2013
My newly planted ( 2 1/2 hrs ago ) Bacon Avocado tree. Was walking back to the shed with my wheelbarrow filled with the tools of the trade, when my neighbor Tom comes out his screen door and looks over.
" So you planted another tree, eh Joe ? "
" Er, yeah Tom, but this is the last one ! "
" Yeah that's what you said the last time ! " he replies with a big grin on his face.
" But I really mean it this time. "
"' You said that the last time also ! "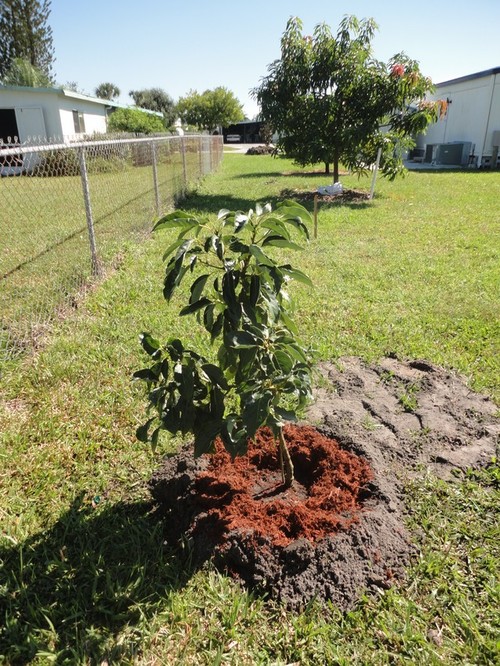 This post was edited by jofus on Sun, Oct 27, 13 at 16:21