Bressingham Blue
Brandys_garden
(6)
April 11, 2014
I went back to the greenhouse and I picked up Bressingham Blue today to lighten my spirits about the devastating 90% loss of Luna Moth.... She is HUGE, as in her leaves. She only has one eye but still $6. I talked to Ed and he advised me to put her in one of my larger pots as she grows fast, in his experience. So I put her in the 12 incher and it still was only an inch from her root ball all around. She looks good. I put her on the patio as my anchor plant for now.
Here she is close up, her leaves are already pretty massive.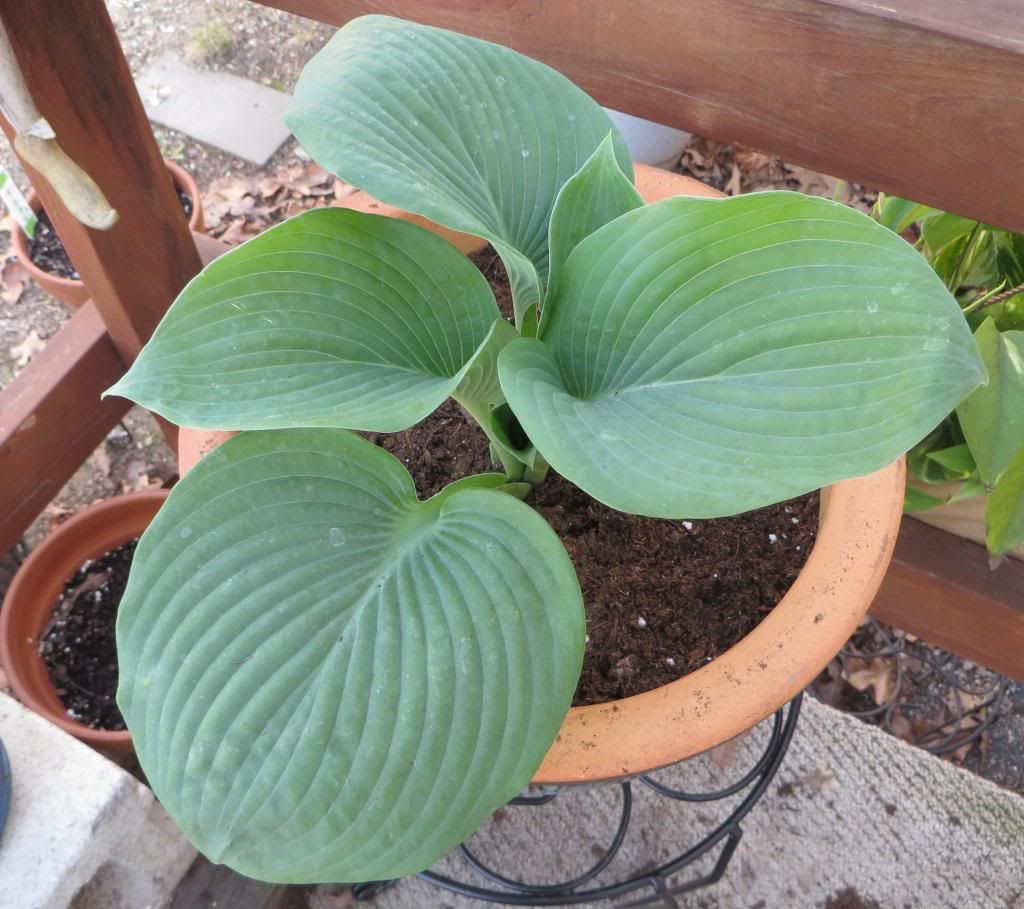 Side view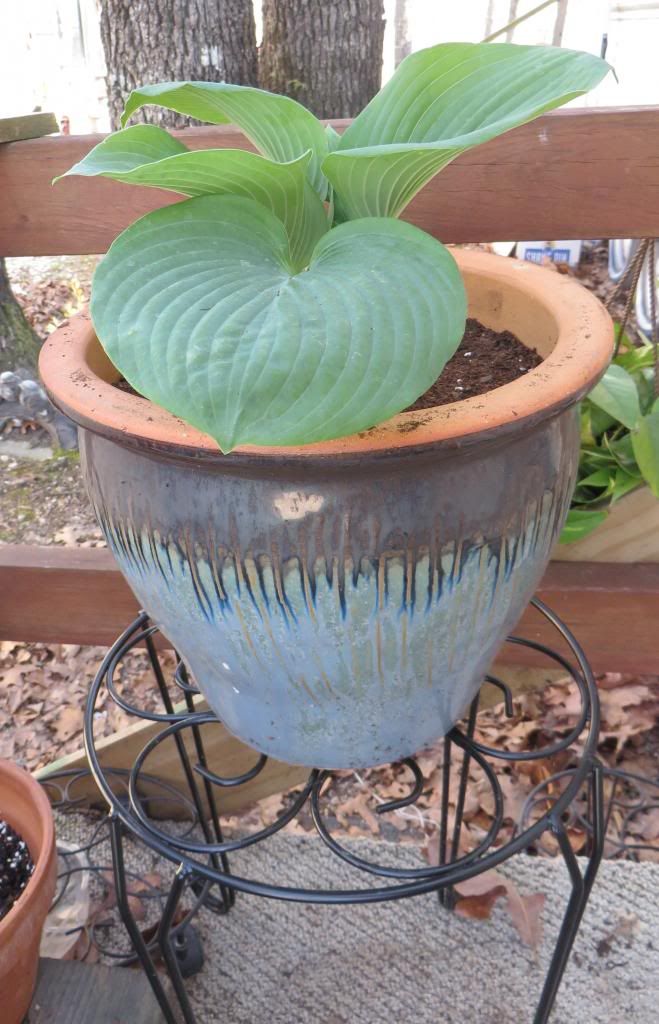 I put the blue butterfly on her to decorate her.


Whole view of patio hosta garden today.