My cuttings from Ted
I was part of a group order from Ted and they arrived today.I only got four this time.I wanted to test the water for my first order.I have had some pretty bad out comes this year.

The leaves look yellow but they are not.They do have a bit of red.
H.parviflora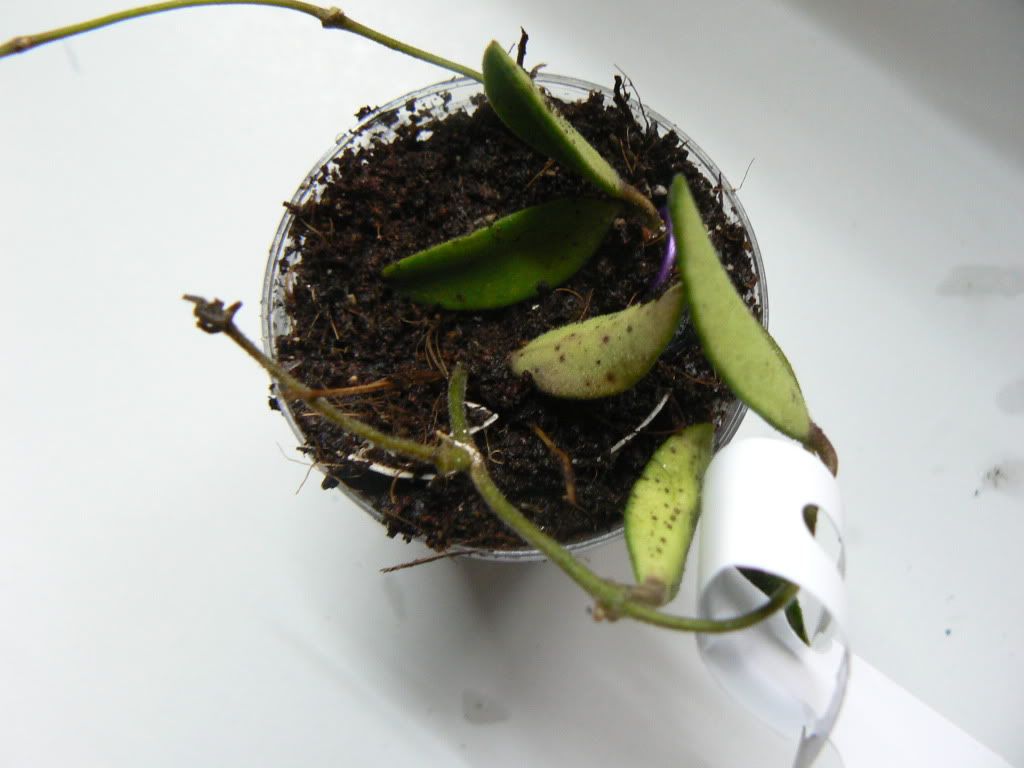 My H.yellow heuscheliana is blooming for the first time.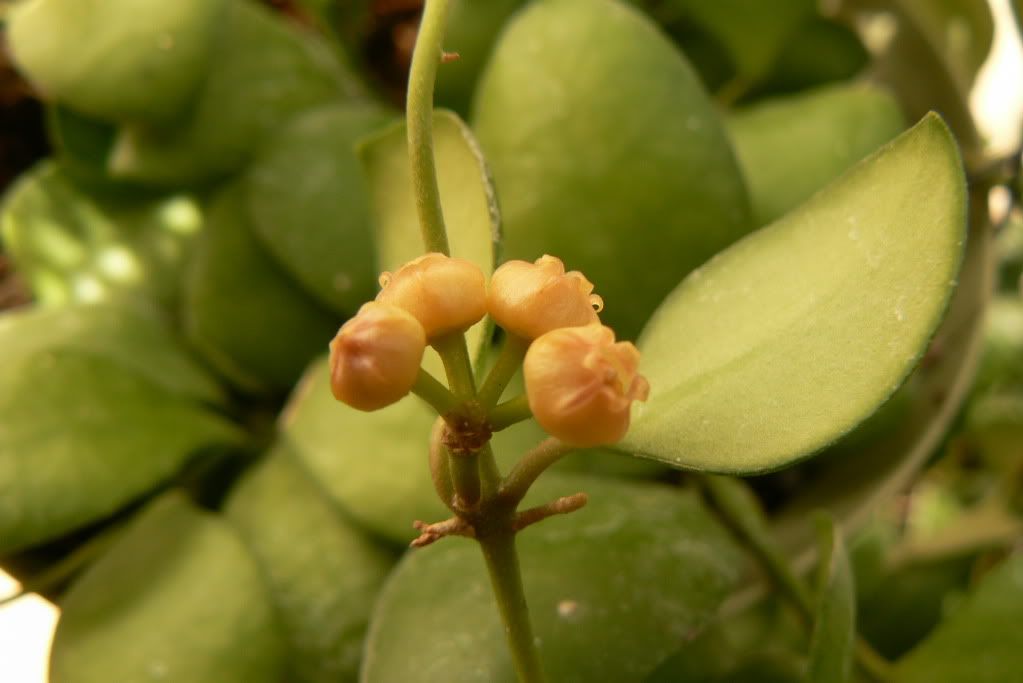 Not a hoya but a new member to our family.Her name is chuckie.
Thanks for looking,Cindy