Staghorn tour
abnorm
(Orlando)
October 16, 2011
Here's a tour around the staghorn ferns in our modest downtown Orlando backyard.......
Here is one of the original Mama Plants...we continue to add new chains to support the heft of these large plants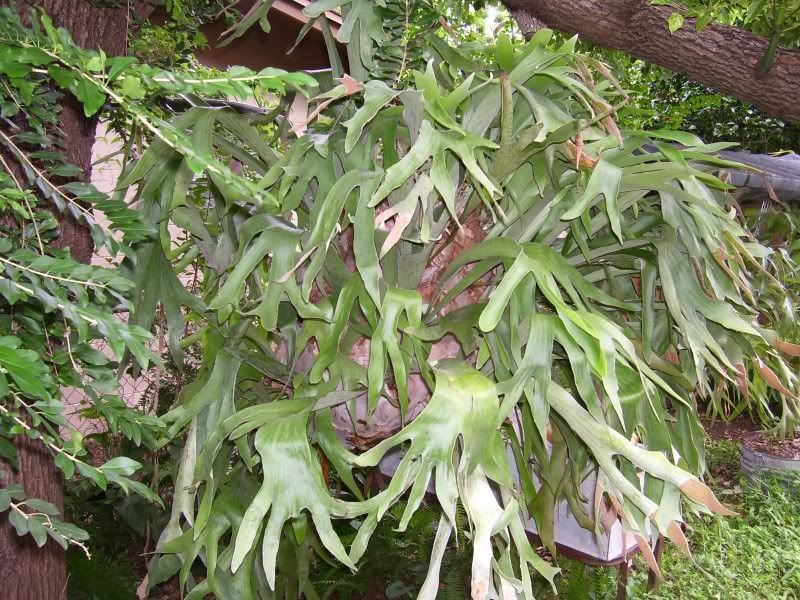 Here is another Mama...Before the 2004 season of hurricanes these plants hung from trees and a "swingset"....Afterwards we hung the staghorn remnants from 4x4's and pipes to block the sightlines from the nextdoorrentalapartmentwindows....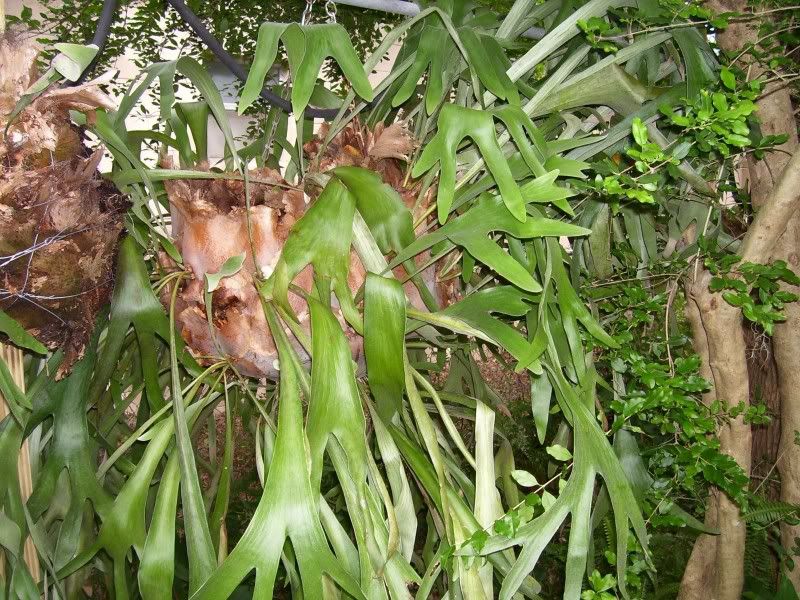 I start the pups in wirebaskets and let time and nature do the rest....Here are a row of 4 baskets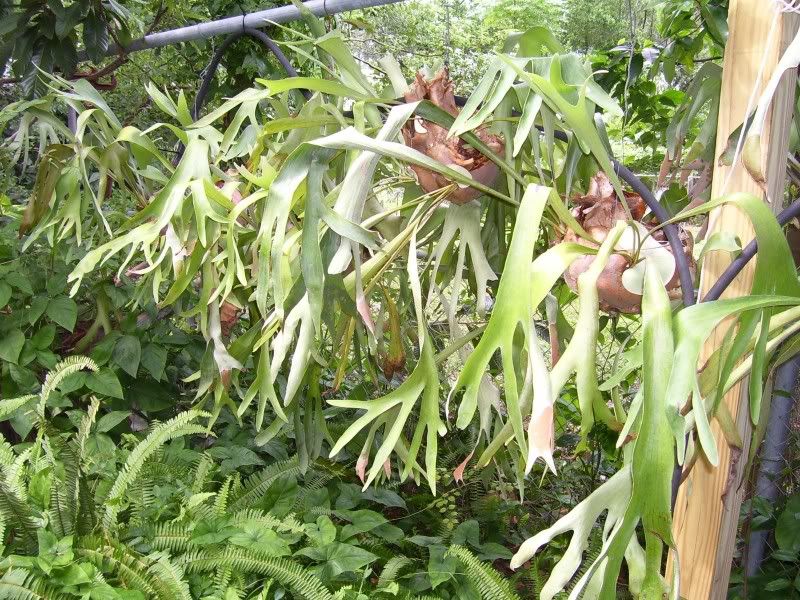 Given the chance they all would become big BLOBS.....That's a blob remnant wired to the 4x4 support
I like to try and control "Mother Nature" by growing the ferns in "found" objects....Here's a four-legged stool....the top remains flat enough for a lemonade-tray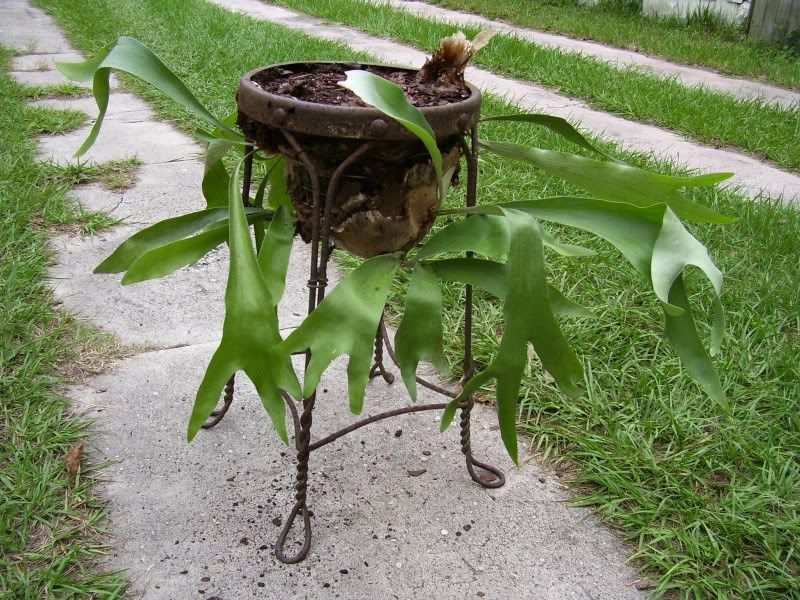 Here's another...a 3-legged table just ready for it's glass top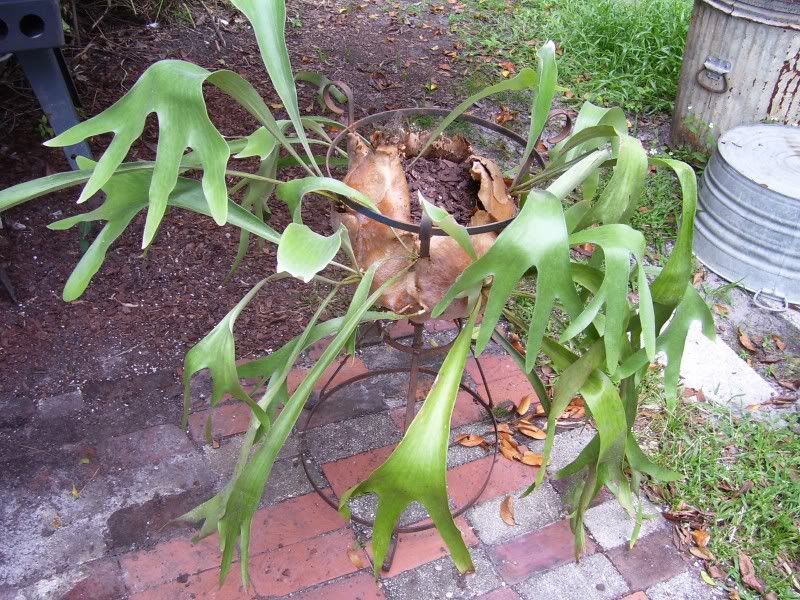 So we're bringing some pups from the big ferns to the GardenParty....they're planted in 511 through the sides of 16 oz plastic cups.... this allows the roots to establish before final planting
Here's an old painted wire cat basket....well now it's a planter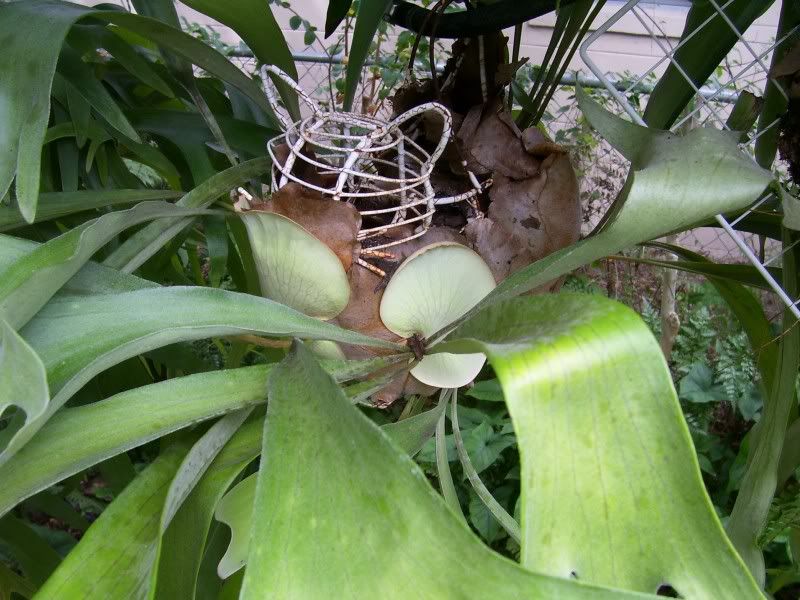 Or the front and back of a circular wire wine rack.... enclosed with some hardare cloth
And finally here's a little glass shelf unit....I ditched the glass and added some more hardware cloth to contain the soil.....this one is made to hang on a fence
Thanks for looking......See ya at the GardenParty.....
dougandpam