New babies
After holding off for a year in acquiring new Hoyas, I've been on a binge the last 4 weeks. I've gotten 20 new cuttings, one which one rotted. Of the remaining 19, 11 have already rooted. (And I have one more order of 12 on it's way) Plus yesterday I finally potted up my davidcumingii x ? seedlings into individual pots. Have 31 of them now.
These are all "inside" on the lanai, where they are protected from slugs and snails. I have a LED grow light, and windows are open to allow air movement. Average humidity this time of year is about 60% during the day, 70+% at night or when raining. Typically gets to 85 - 90 degrees during the hottest time of the day. Our nights these days are in the 70s.
In the middle of the picture I also have some plumerias that I started from seed, and one Burmese Blue banana plant from seed (the rest of the seeds haven't germinated yet)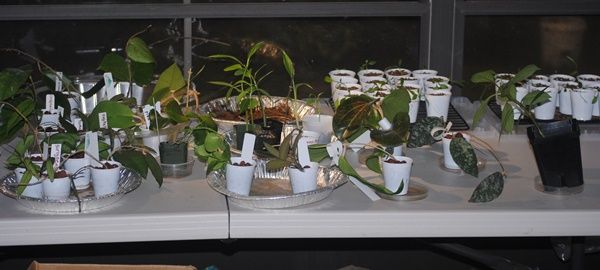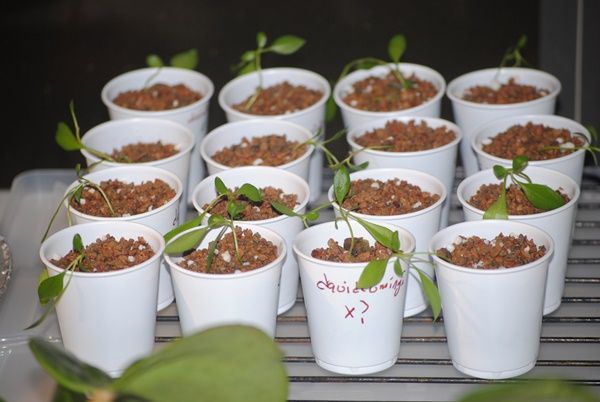 I thought some people might like to see how others root their Hoyas. Plus see what seedling Hoyas look like.
Renee