My Hoya Setup
Hi everyone,
Here's my hoya setup for all of you to see. They get bright shade all day until late afternoon until sunset, for those of you who are wondering for my yellowing leaf problem.
Here's wayetii, facing east on the back steps.
The exterior of the little porch where most of my hoyas are. From back to front are KP, lacunosa and obscura
Interior (not all are seen,this is only the right side)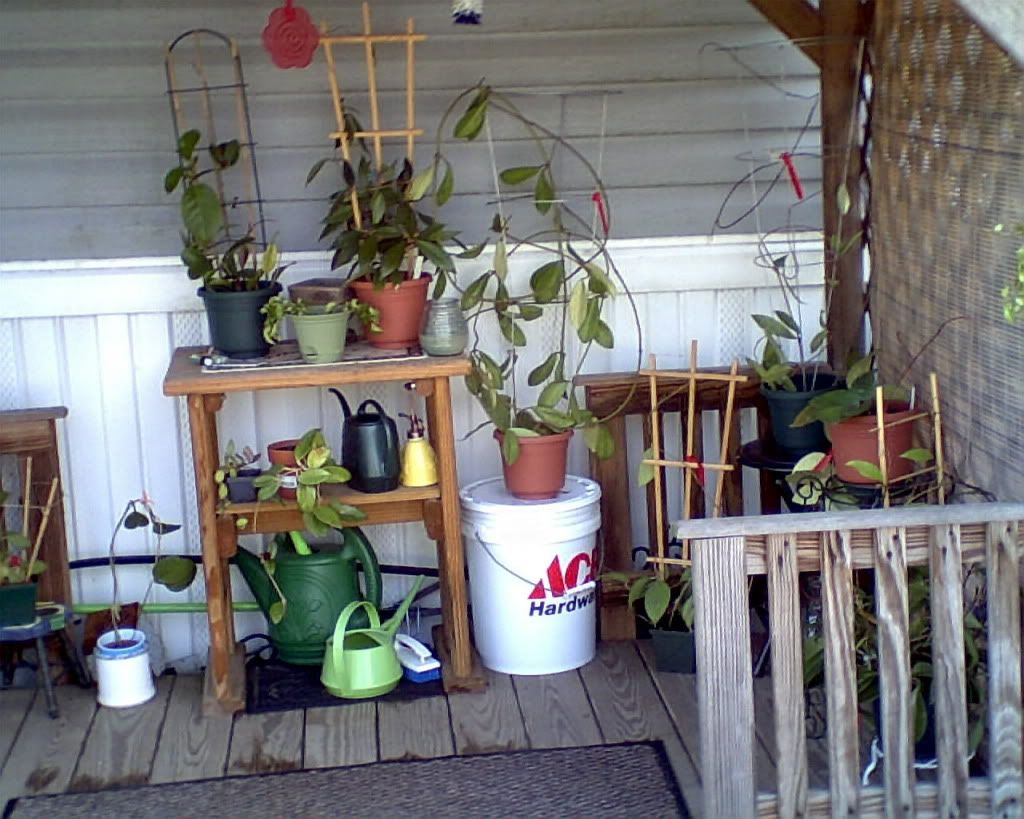 These are inbetween the swing and the front steps. From left to right are carnosa Chelsea, shepherdii, motoskei and carnosa.
Thanks guys! Hope this helps!
Brad AKA Moonwolf