Rainbow's End?
Brandys_garden
(6)
April 11, 2014
My purchases today at the C of O greenhouse did not stop with Bressingham Blue... I also bought a mini hosta... Labeled as Rainbow's End... I think it kinda looks right but I am not sure. Either way, it was a 2 for 1 deal. It was $3.98 for one with 5 eyes. But they told me if I wanted to, I could go back and get a smaller one for free! So, heck yea I did!! They said that mini's are a hard sell around here. Mostly landscaping companies buy them in bulks and put them in clients gardens. But individually, hard sells. Can you believe that? So I will be going back to see what other mini treasures I can find!
Here's Rainbow's End...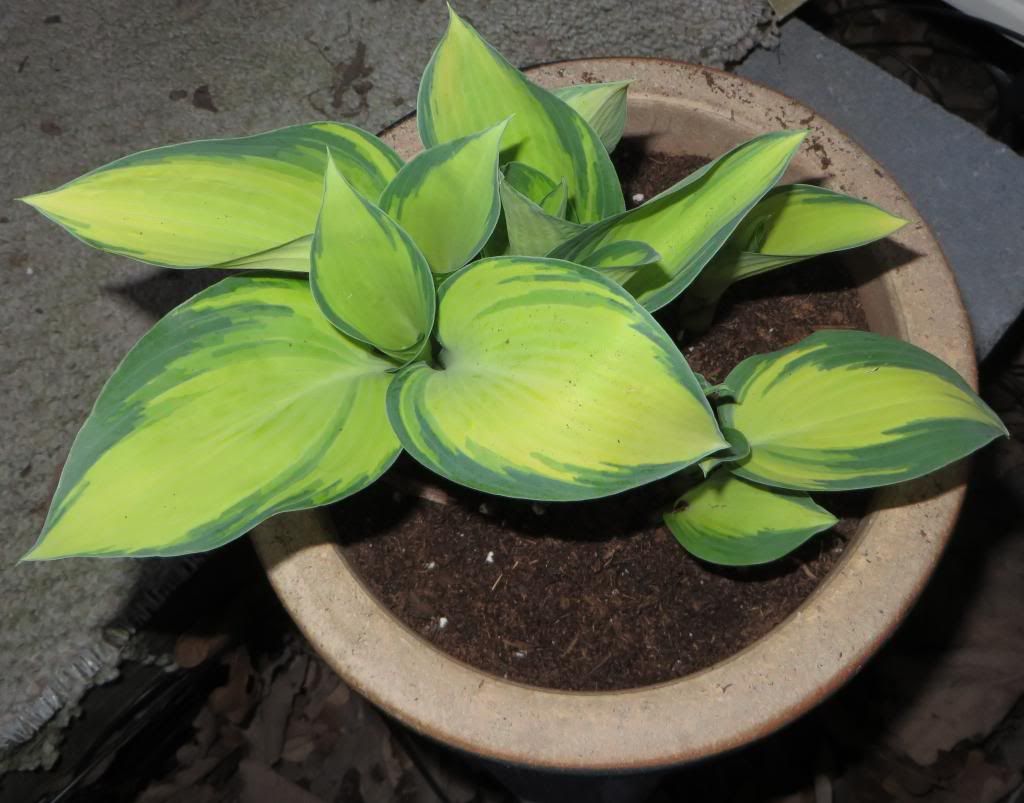 Side View... It has 10 eyes altogether and several more still emerging. A good buy for $4!!!


Next to Albomarginata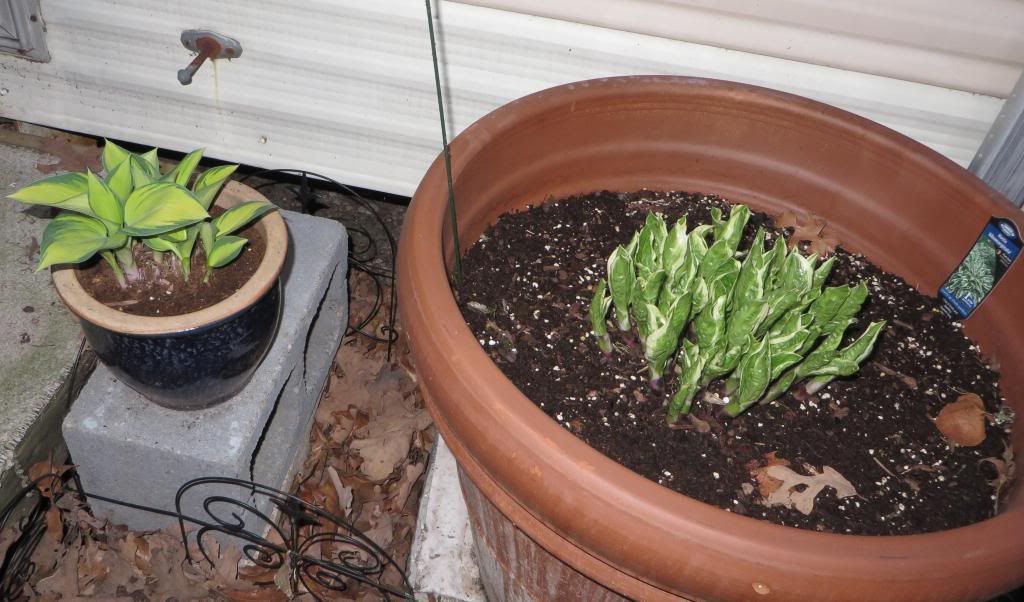 Whole view...