'Chimera' Pubicalyx
puglvr1
(9b central FL)
July 1, 2010
I received some cuttings almost two years ago from a kind and generous collector of this hoya. I'm pretty excited that its blooming for the very first time....I've noticed this one is darker than my RHP flowers. It smells prett nice too, I'll have to smell it tonight and see if its stronger.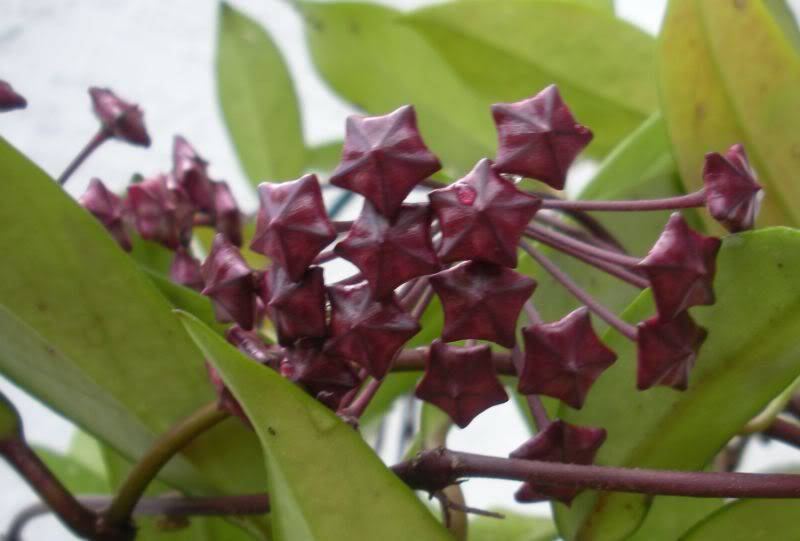 Took about 5 days to open...

This one is from my RHP
Does anyone know if 'chimera' is just another name for RHP or is it just another pubicalyx clone?
Thanks for looking!