Hoya Chelsea
abigail1280
(8)
July 26, 2010
I purchased a hoya chelsea about 2 months ago at Lowes. It's really started to grow here lately, but some of the newer leaves are not as firm as the older leaves. I only water it when it feels dry. Am I not watering it enough? Will these leaves firm up? It's not lost any leaves, but it's become so beautiful that I would really hate to lose it, and I wanna do anything I can for it.
This was it about a month ago: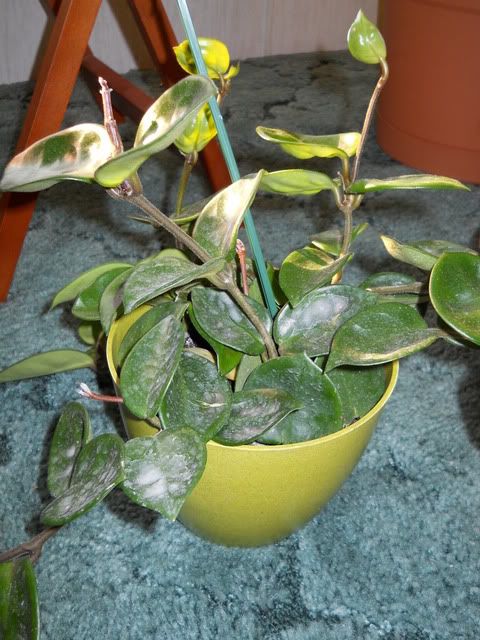 And this is it now: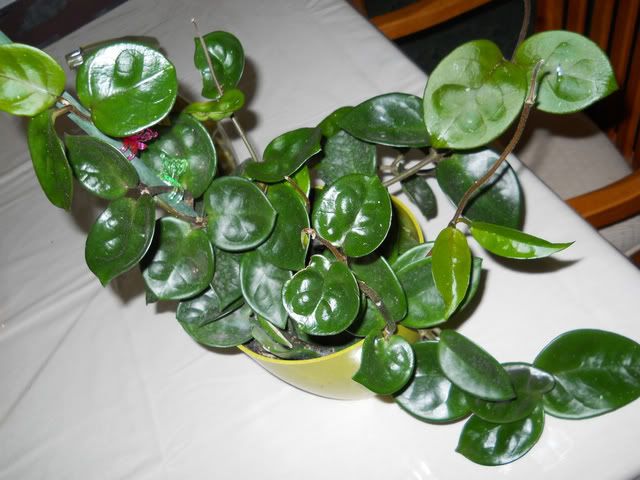 These are 2 of the newer leaves that are not as crisp:
The top leaf is another one that is not crisp: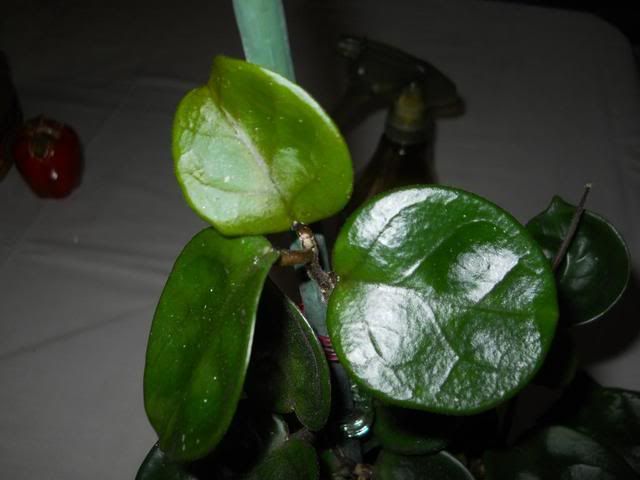 Then I have these two leaves that look nothing like the other leaves and are not as crisp either:
And this is the pot that it's in. It came in this pot, and yes it does have drainage holes. I've not repotted it.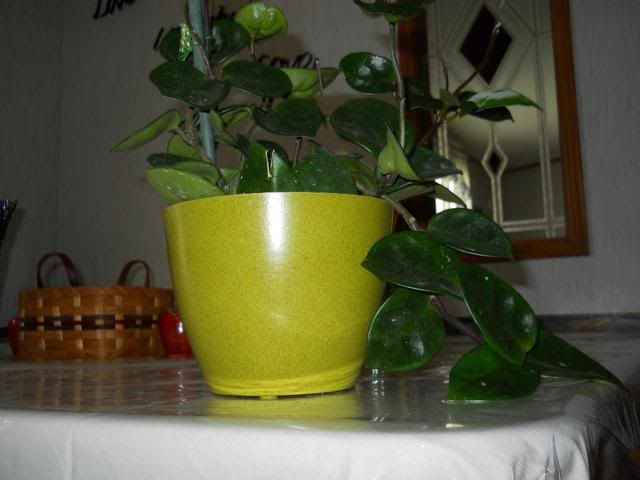 I do have plans to put it in a hanging basket and move it outside on to my screened in porch. I don't have any other shady places in my yard for it. It stays in the 80s and 90s here and the humidity is 55%-65% even at night. Right now it's sitting by a west facing window where the blinds are either closed or tilted open.