New cuttings again
Hi again
Today I received these cuttings I bought from Sweden. As you can see they are very small, too small to me, and I don't know what to do. Can you help me to find the best way to can save these little cuttings? I'm afraid they are too little and weak.
hoya verticilata
this here are two "cuttings" each one with only one leaf:(
Hoya limoniaca
too young
Hoya camporipholia
very yellow, lost one leave, dark points on the upper side of the leaves :(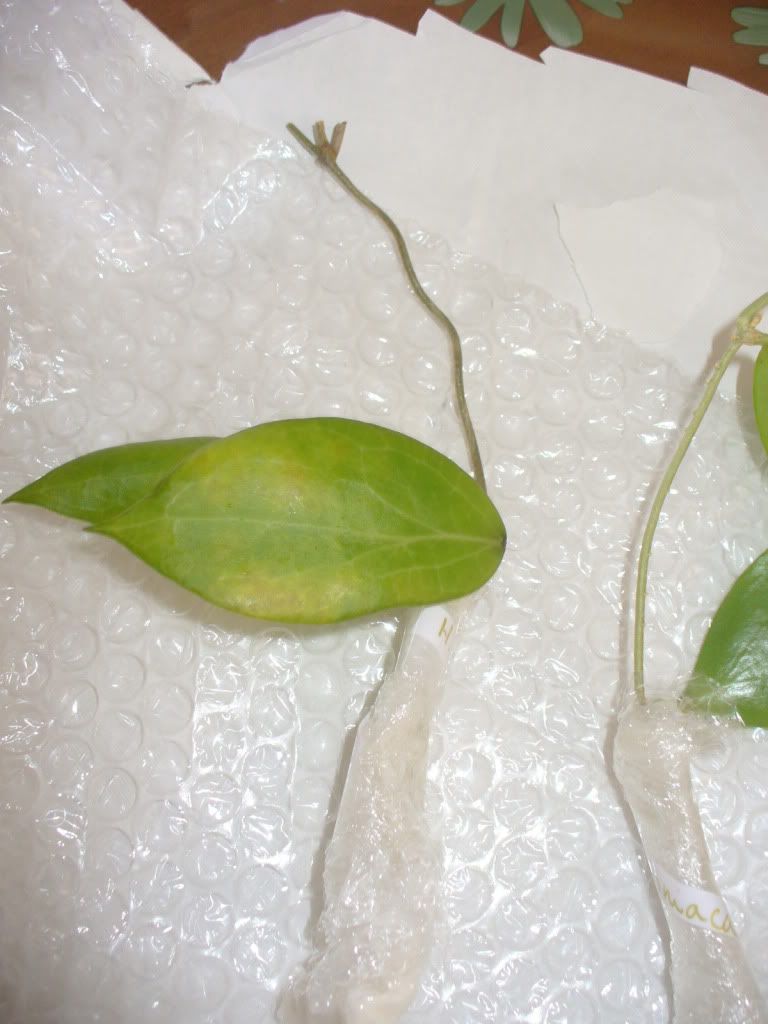 Have them possibility of root?