Some random hoya pics
quinnfyre
(z7 PA)
July 9, 2010
Here are some pics I've taken but haven't done anything with til today. My laptop still likes to make horrid noises if I use Photoshop longer than 5 minutes at a stretch, so this is what I have for now.
Hoya villosa. This is gorgeous! Got it semi recently, but it is not my latest: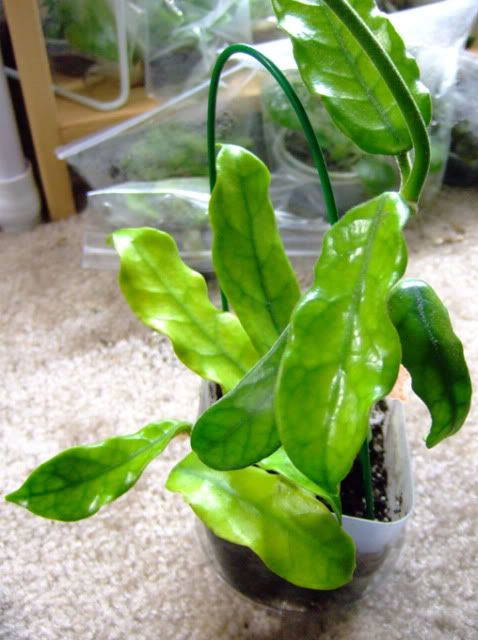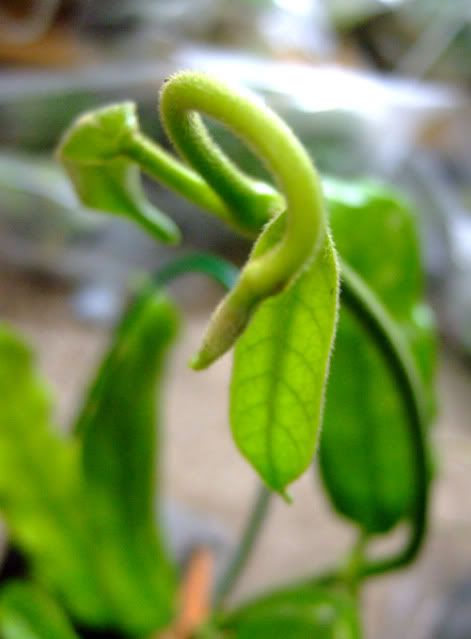 Beautiful new growth on villosa. Unfortunately, it decided recently to drop it.
Here is my mounted curtisii. Still doing well.
Here is rigida, with its huge leaves:
sp. Square leaf cutting, making a recovery. The main part of the plant is not currently doing too well, I decided to restart that too, but it looks like it will be a while, so I'm glad I started this cutting when I did. Note rigida being an attention hog in the background : )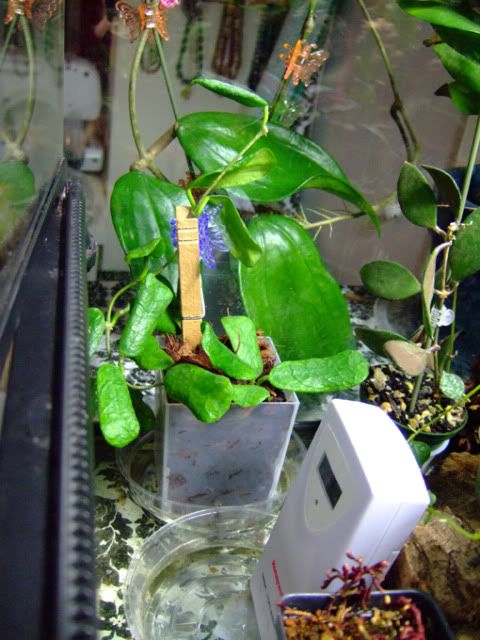 My terrarium of hoya cuttings and more Aerangis modesta seedlings than you can shake a stick at.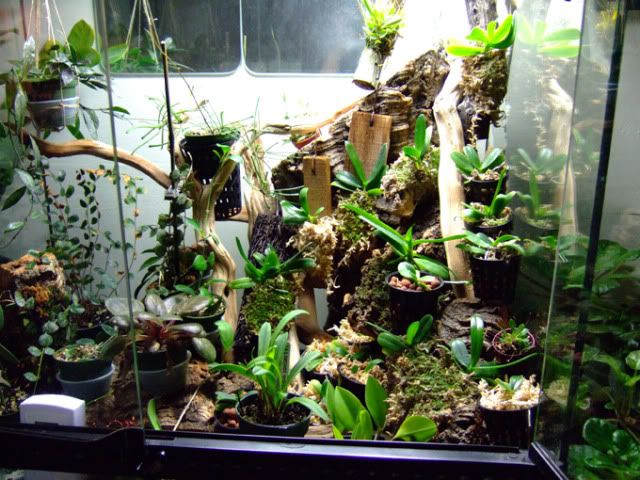 Sneaking a streptocarpus in here. This is Bristol's Anteater.
Finally, my pubicalyx Chimera finally putting out a new leaf. But this one is coming from under the soil line. Still, I'll take a new leaf where I can get it. I thought I was going to lose this a month or two ago when it started dropping multiple leaves. Not good when you are only starting out with about 7.