Mystery hoyas
quinnfyre
(z7 PA)
July 9, 2010
I picked up a pot of what looked like hoyas at the grocery store last week, or maybe the week before. I decided to repot it a couple days afterward, and it turned out that it was a mixed pot of small hoya cuttings. Pretty fun for a $2 pot from the grocery store. But I'm not sure what they are.
#1: Has pointed leaves, visible veins, felted back. 2 views.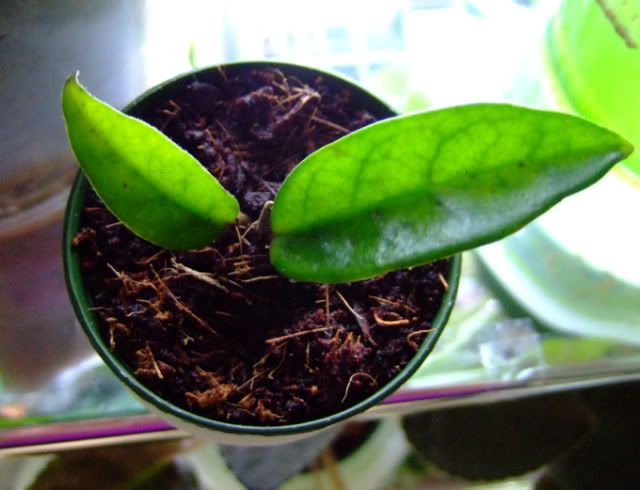 #2: Rounded leaves, smooth back.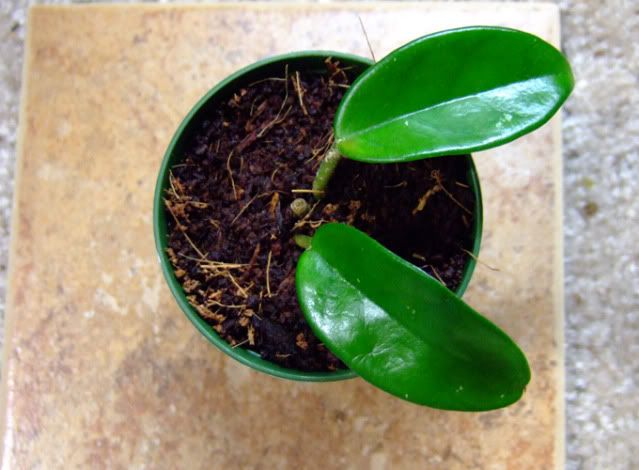 #3: Pretty sure this is Krimson Queen. It does have more stem and a node underneath the soil.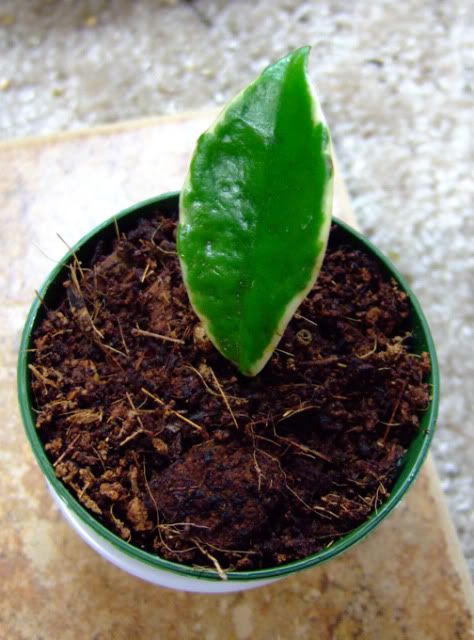 #4: This one looks biggest, and has some hints of new growth. Longer, pointed leaves. Leaves seem to be twisting a bit as it grows. Seems to be a smooth backed one, but one of the older looking leaves feels ever so slightly felted. That could just be me, though.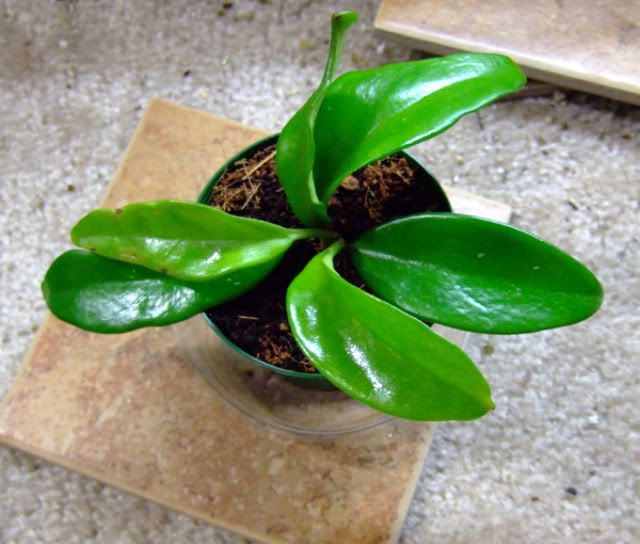 #5: This is a pot of multiple cuttings, but these all seemed the same. Similar leaf shape to Krimson Queen, that pointed oval shape. Felted back to the leaves, very much like my Krimson Queen that I already owned.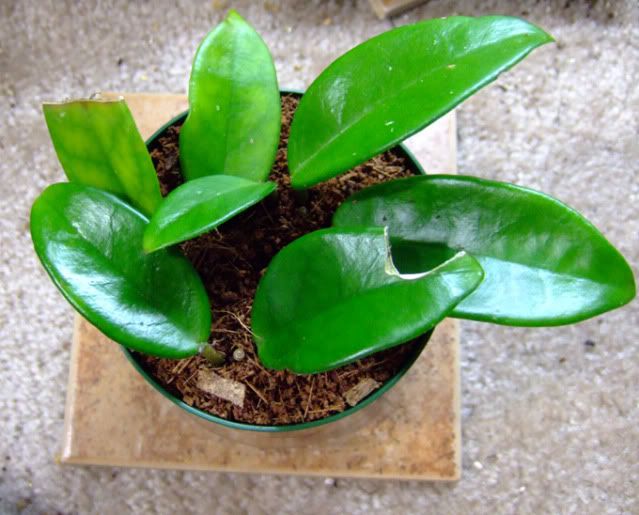 Any clues as to what these might be? I'm guessing something fairly common, since I found it in the grocery store. They do look similar, especially in pics, but they really don't all seem to be the same type, due to differences in how they feel and slight variations on how they look. I could be wrong though. Any input would be great. Thanks!