Hoya carnosa differences?
abendwolke
(9 FL)
July 7, 2009
I am wondering, I have one H. carnosa for a long long time, and got a second one as bonus cutting in a trade.
Comparing the two, the blooms on the young plant are larger and the leaves are a lighter green.
Both are H. carnosa? or am I missing something?
here is a picture, the old plant's flower is on the left (it is almost done blooming) while the front flower is from the young plant:
and here is a picture of the foliage (don't mind the upper two leaves with the white edging, those are from a third Hoya):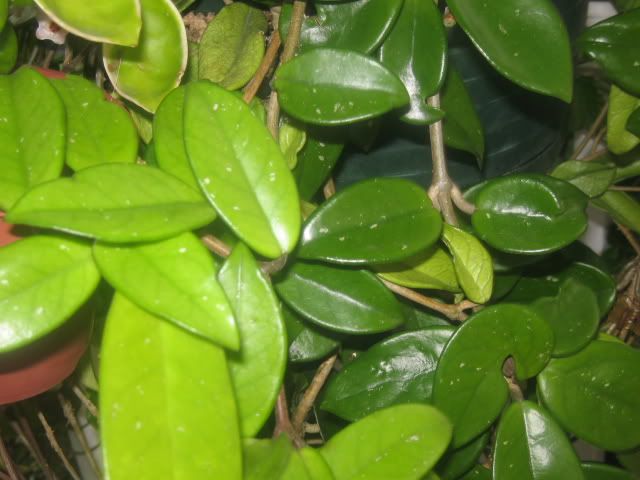 Evelyn