A couple photos of my Epiphytica hoyas
On Monday I finally received my box of hoyas from Jack.I have to say he sure knows how to pack and send great hoyas.I only had one hoya arrive dead.This amazing since my other hoyas from many different Thai vendors.
glabra
aff.lacunosa
serpens
cv.bent
mitrata giant leaf
sp RB6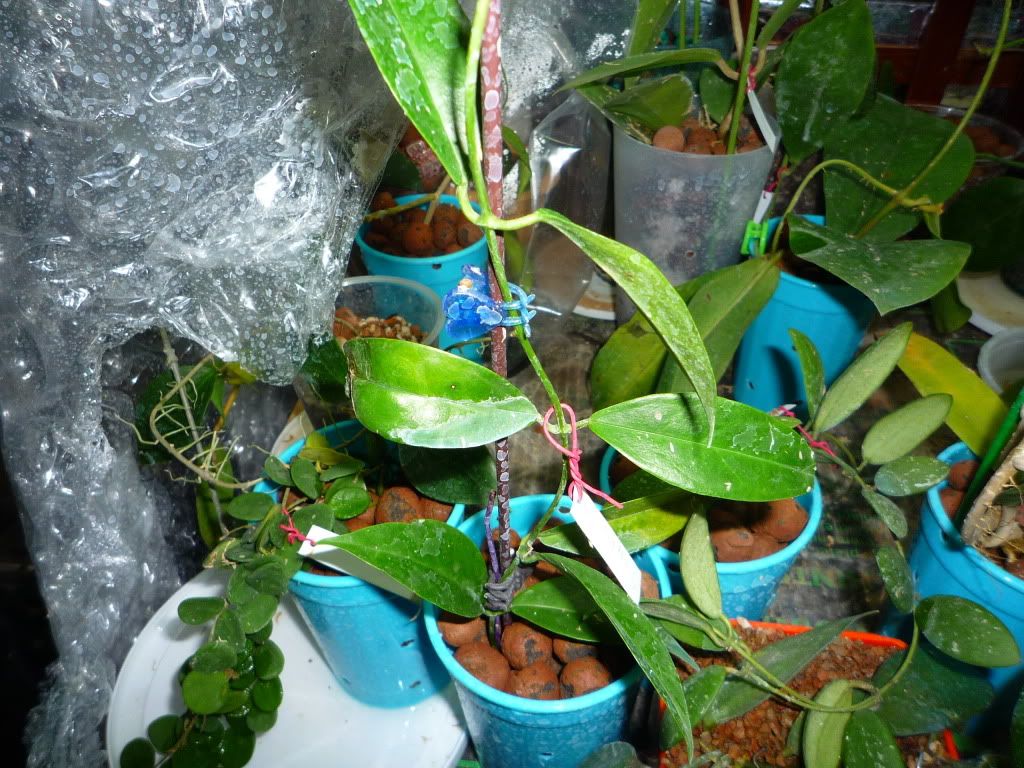 megalaster
its a bit stressed but I feel it will be fine.
I also got the round leaf mitrata and it is very yellow.
Jack sends very nice size cuttings and I am very happy with what I ordered.Next spring I will for sure be ordering again.
Thanks for looking.
Cindy