Head in the sand?
luvidaho_2010
(5/6)
July 25, 2012
I received a cutting of H. cv Sunrise as a bonus when I purchased a plant. This was the first cutting I attempted to root that I did not take from my own plant. I was a bit concerned that I might try to root the wrong end of the cutting. I thought the cutting might have been taken from a vine that was hanging, so the leaves looked wrong since they seemed to be facing down instead of up. After much research and reading of posts here I bit the bullet and stuck it in a pot.
Now, 3 months later the old leaves have a twist at the base but the small new growth seems to be pointed in the right direction. So my question is, do I have this cutting upside down? Or, are the leaves re-orienting themselves so they are facing up?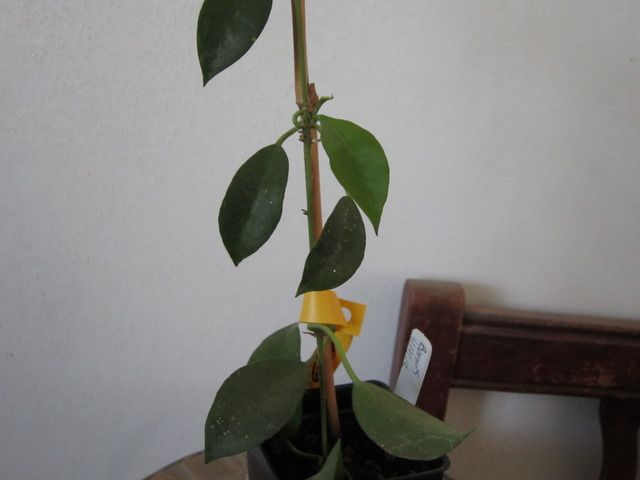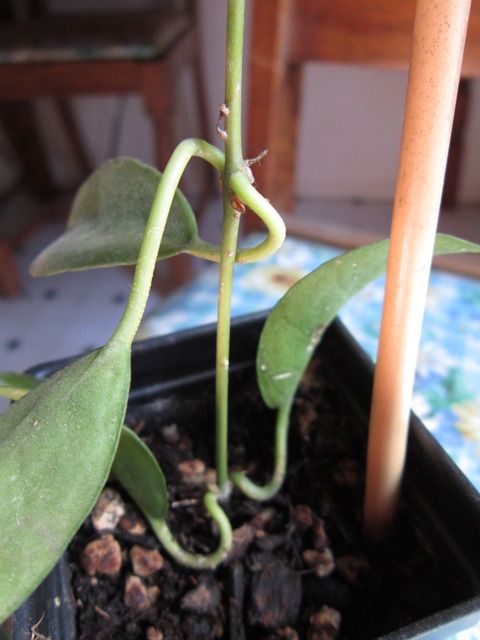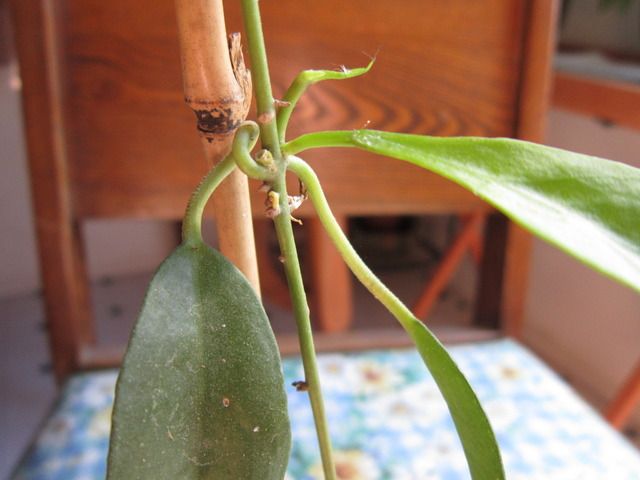 If it is upside down, do I leave it as is?
Thanks. Tami