New Poster Here!
misssherry
(Z8/9SE MS)
March 24, 2014
I've been feeding hummingbirds since the 1970's, and, as I recall, I posted a few times on this forum years ago. Since it's been so long, you regulars wouldn't remember me. I'm mainly into butterflies, raise the caterpillars of many types, but I also love those hummers, planting for them and maintaining their feeders.
I saw my first male ruby throat late this year on the 19th of March, but a female showed up at the regular time, on the 23rd of March. There are now at least two males, because they're already zapping each other - things are normal.
I had the pleasure of feeding a male rufous hummingbird in the winter of 2012-2013 - he stayed all winter and molted before he left. That was quite a pleasure! I didn't get a rufous or other overwintering western hummer this past winter.
Anyway, I just wanted to introduce (or re-introduce) myself.
Here's a picture I made of the rufous hummingbird not long before he left -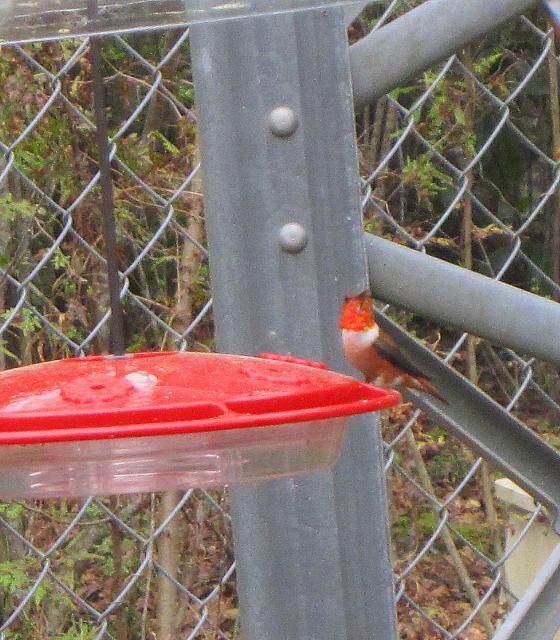 Sherry