my favorite hoya!!!!!
dmichael619
(8a)
August 24, 2010
I've said this on several occasions,that if I had to give up my entire hoya collection and just be allowed to keep one it would have to be hoya lambii!!!! This hoya is well worth growing just for it's awesome foliage,which by the way I forgot to take a picture of!!!
I can recall the time that I first saw it online on an Asian website and said to myself right then I HAVE TO HAVE THIS HOYA!!!! So I set out looking for it and just as I had suspected,it was not an easy one to track down. Everyone who had it listed in their catalogs was either sold out or had a wait list for it. Well I had no intention on waiting for it so I kept my keyboard hot looking for it!!!
My first cutting came from David Liddle on the very first consignment that I ever took part in as a group order for cuttings. It was a very nice healthy 3 node cutting but since I was still the new kid on the block I didn't know very much at the time about rooting hoyas and I ended up loosing the entire cutting. I got a new cutting the next year on my second order to the Liddles. By then I knew a little more about what I was doing and managed to root this one. it rooted rather quickly but proved to be somewhat of the slow grower!!!! The following season the plant took off like a rocket!!!! It's picked up the pace a bit when it comes to putting on new growth but i didn't think i'd ever see it bloom. It took at least 3 years to develop it's first peduncle and bloom.
Of all the hoyas that I grow this is my favorite and is one that will always be in my collection. The foliage is killer, the flowers are breathtaking and it's just an awesome plant to grow. The only negative thing I have to say about hoya lambii is the fact that the flowers,pretty as they are,only last for 24 hours and then they're gone. I thoroughly enjoy them while they're open though. They smell like a combination of expensive vanilla and fine spices!!!
The plant has bloomed several times already this season but I seemed to have kept missing them while they were open. I got em' today though!!! These aren't quite as green as they have been in the past but growing conditions and lighting are all possible reasons for this.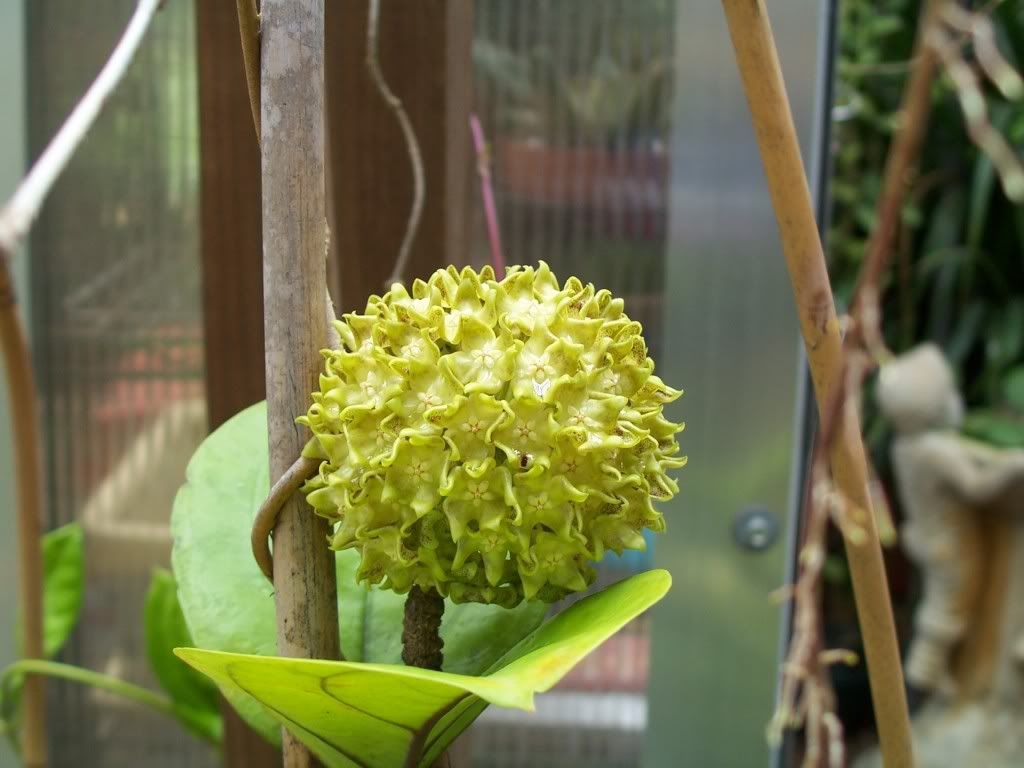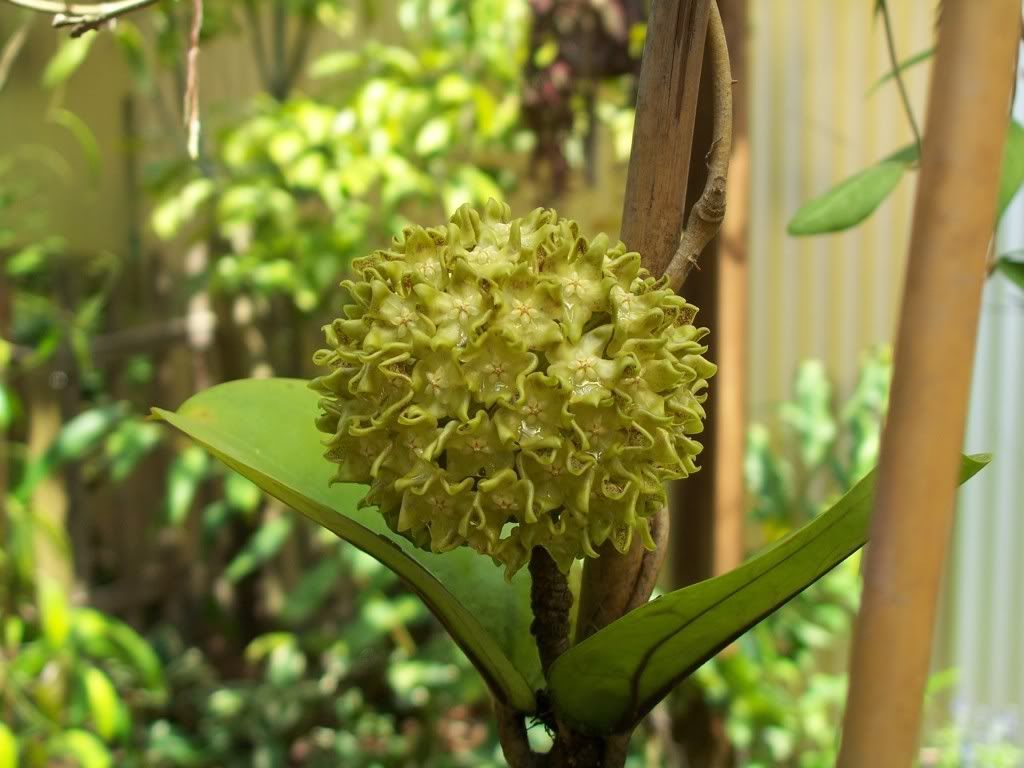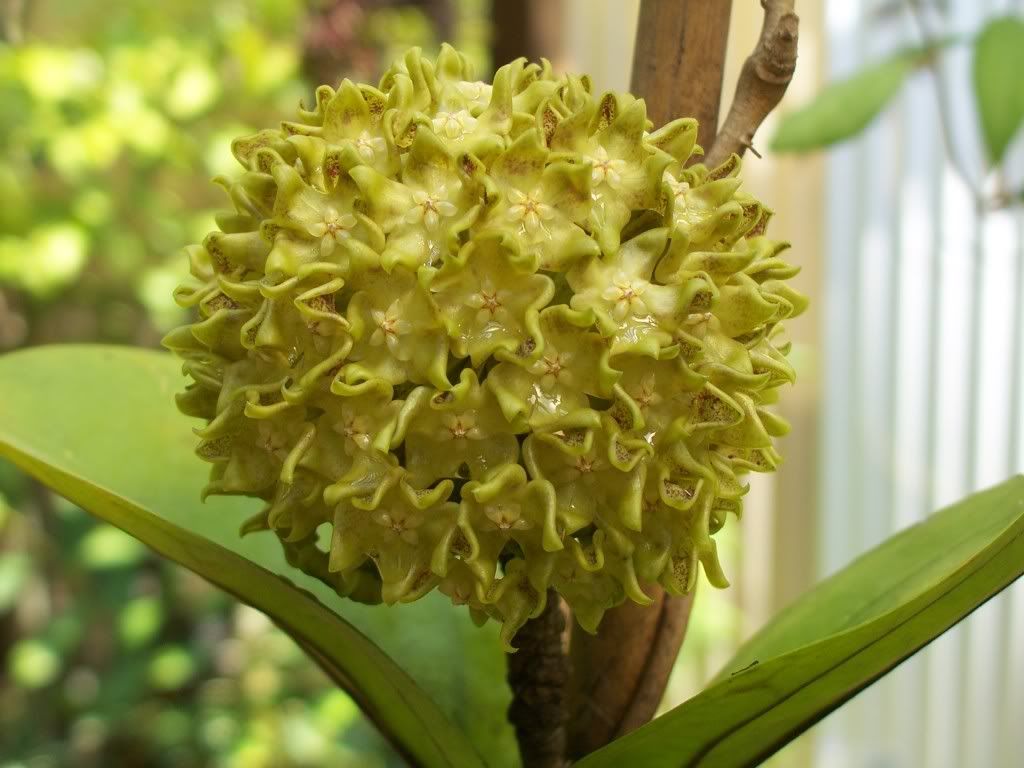 Everyone please feel free to share some of your favorites as well and don't forget to post pics!!!