Decor in the hosta garden
marquest
(z5 PA)
May 12, 2012
My summer entertainment is a lot of evening events. My patio and the area where we usually gather is near my shade gardens so I have been trying to use some Decor that showcase or add to the look for evening.
This statue I put a solar light in so it has a nice reflection. I call him my touch of Baliwood. lol
and this is across from the main seating area on the patio.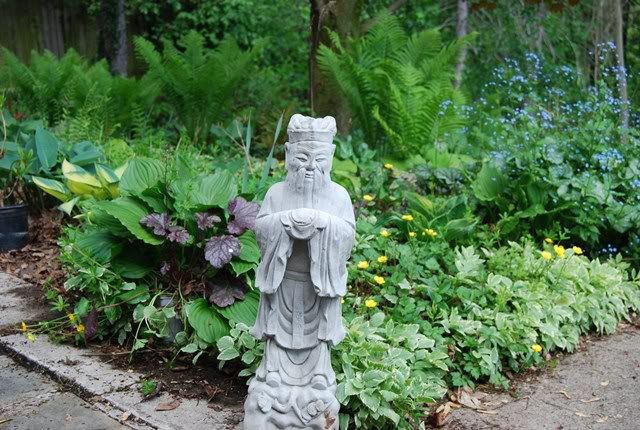 I have a couple of solar lights inside the garden to showcase a couple of my favorite hostas for focus.
What do you use in your hosta garden that make night viewing a plus?