got a little snap happy.......................
dmichael619
(8a)
August 27, 2010
with the camera this afternoon!!!!! A lot of things are blooming so I had to take some pictures!!!
acuta "Borneo" i'm pretty sure this is not an accurate ID for this hoya but it's how it came labeled to me so it'll stay as such until I can find out more about it.
Hoya benguetensis, one of my favorites. I love the burnt orange color of the corollas with that contrasting raspberry corona!!!!
This is H. bicknellii. I've been trying to get a half way decent pic of it now for about a month and finally got one that will work!!
this one's a little better!! This one has proven to be a bit tricky to photograph for me.
This is one of several clones of H. flavida that I grow. This one came from Asiatica Nursery. The others came from D.L> with IML #'s and collection data.This is the first time this hoya has bloomed.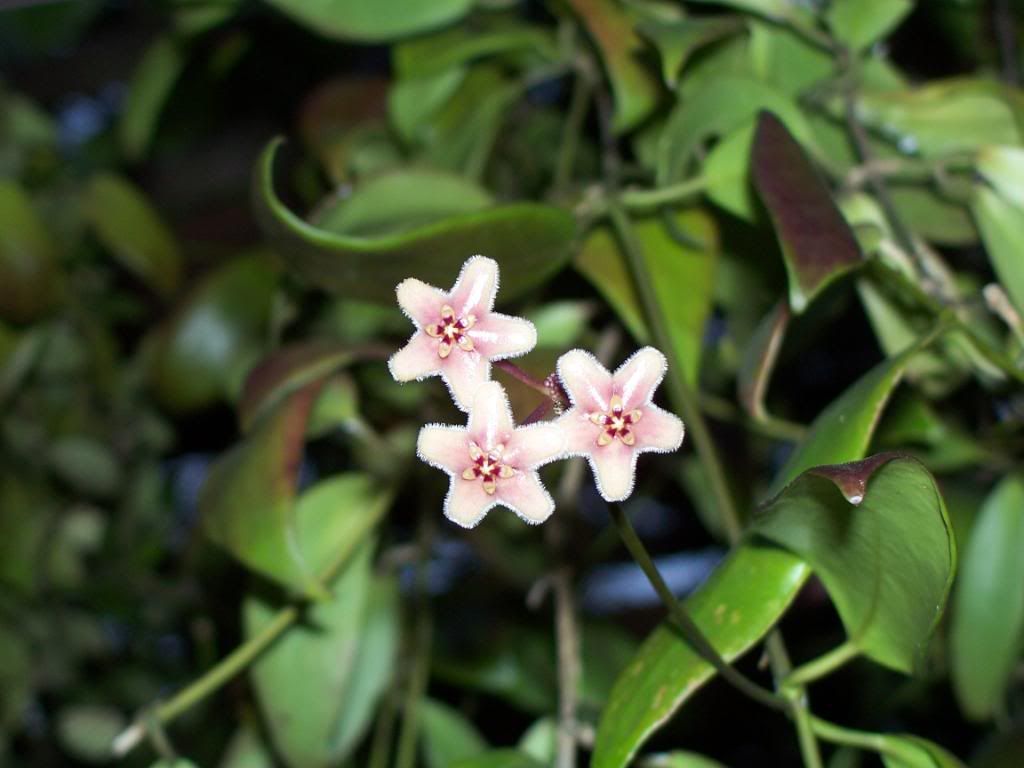 Lacunosa "Ruby Sue" usually blooms with a bit more of a pinkish purple tint to the flowers but I have it growing in lower light than usual.
This is an unidentified species from David Liddle. It's sp. India IML 1598. It is currently being sold in the states as hoya griffithi. IT IS NOT HOYA GRIFFITHII. It looks absolutely nothing at all like hoya griffithii leaf wise flower wise or any other way, shape or form.There's one currently on Ebay if it hasn't already ended but i'm afraid who ever gets it will end up being disappointed in the end because they are not going to be getting what they think they're getting. The IML # for the TRUE hoya griffithii is 1856.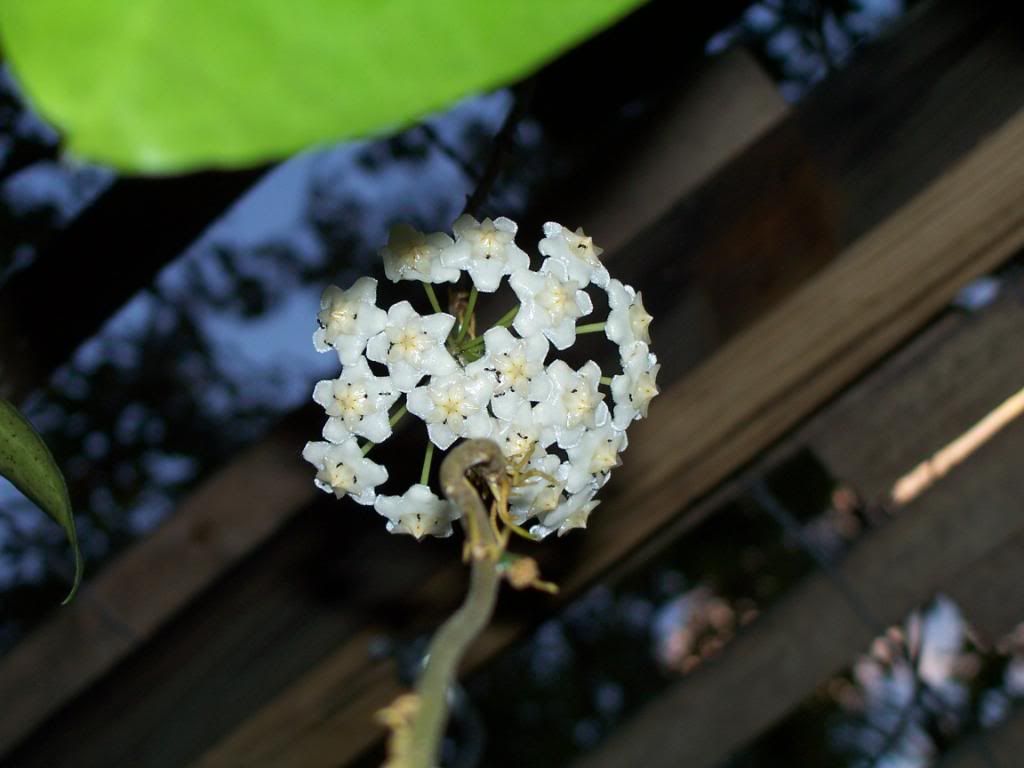 another awesome color combination apple green and brick red!!! H. cinnimomifolia
H. cv. Noelle.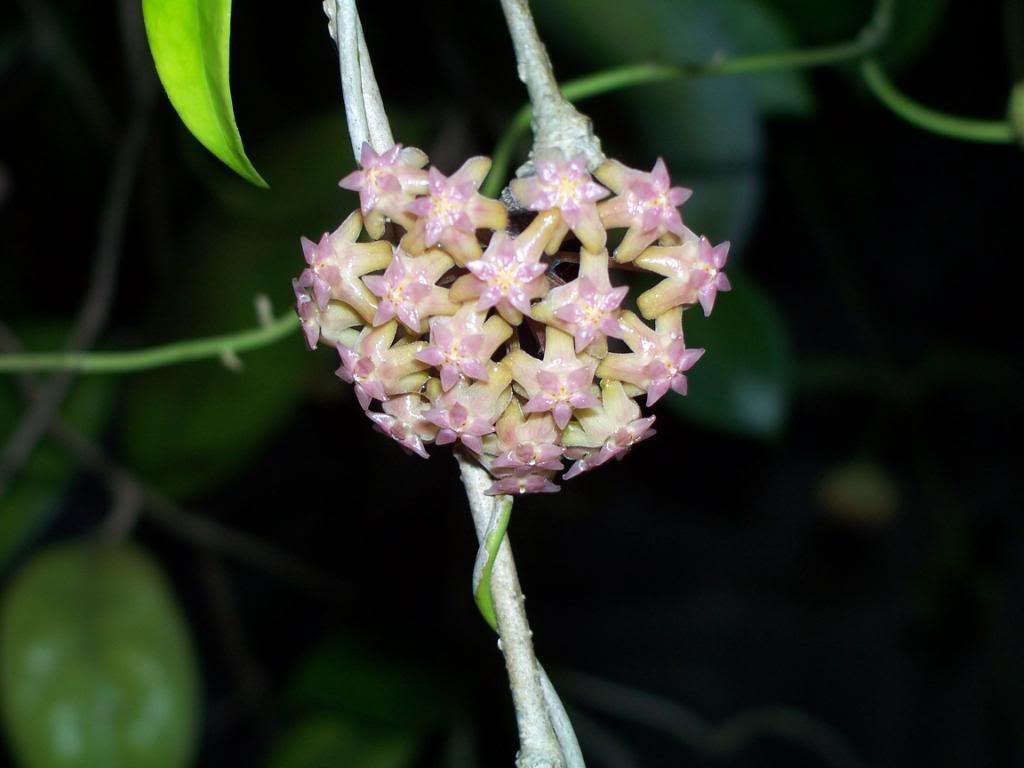 Carnosa krinkle 8