Just a few pics
quinnfyre
(z7 PA)
August 29, 2011
I took advantage of placing a bunch of my hoyas on my sewing table to take a few pics of subcalva and one of benguetensis. Subcalva is usually awkward to move around due to the way that it is growing. It is weighted heavily to one side, and the leaves are cascading downward, so in order to take it off the shelf, I have to dodge the sides of the tray it sits in while trying not to bash any leaves toward the top. It also has trouble sitting upright due to most of the growth being on one side. So, it was quite a surprise to me how much it's grown over the summer.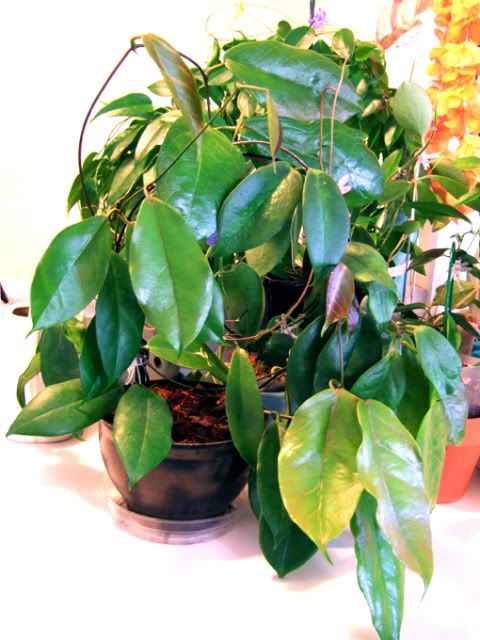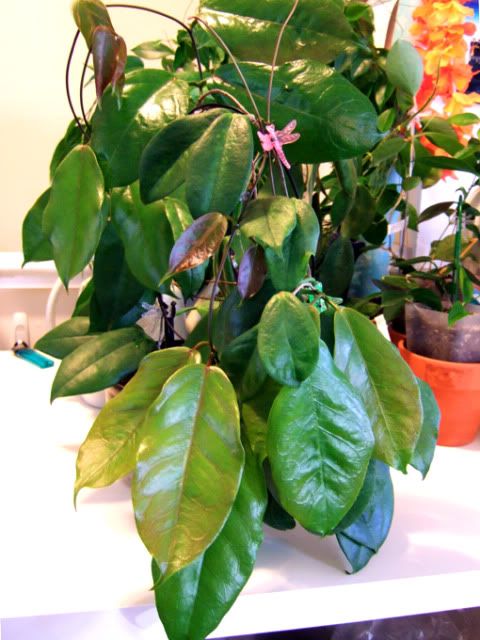 And the pic of benguetensis. This is mainly to show the trellis that I made. Benguetensis hasn't done a thing since I don't even know when. But it hasn't gone downhill or anything either. It's just status quo for this guy, I guess. Pardon the clutter, the sewing table wasn't really planning on housing hoyas.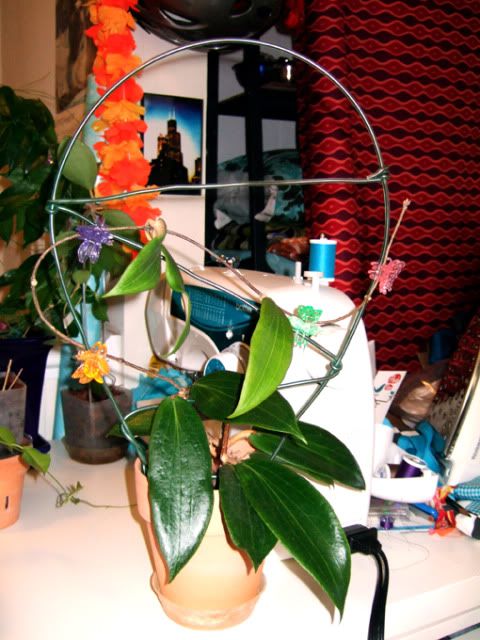 I'm not sure why the photos all look a bit washed out. I edited them a bit with Photoshop, but then they uploaded this way, kind of flat and pale. Still, it's better than the unedited version. I'll have to see what the story is, later.