Three new hoyas!! (pics)
squidy
(8a)
September 25, 2011
I just got 3 new hoyas from dieg01991. They are DS-70, callistophylla and tsangii. Actually the label says "tansangii" but I think it's miswritten because Google can't find that. They all have roots.
I just wanted to show them off, and ask if anyone has any advice for how to care for these 3. :) So far my other 3 hoyas are all some type of carnosa, so to me these are very exotic.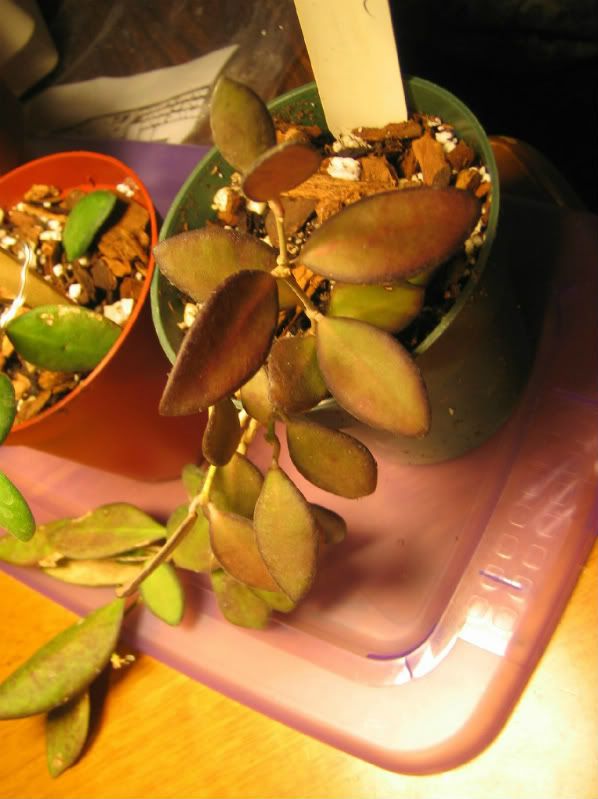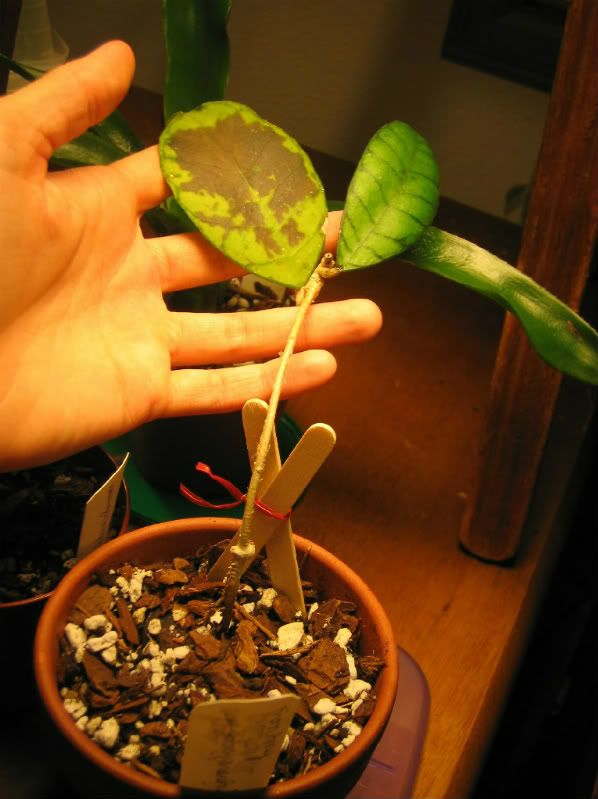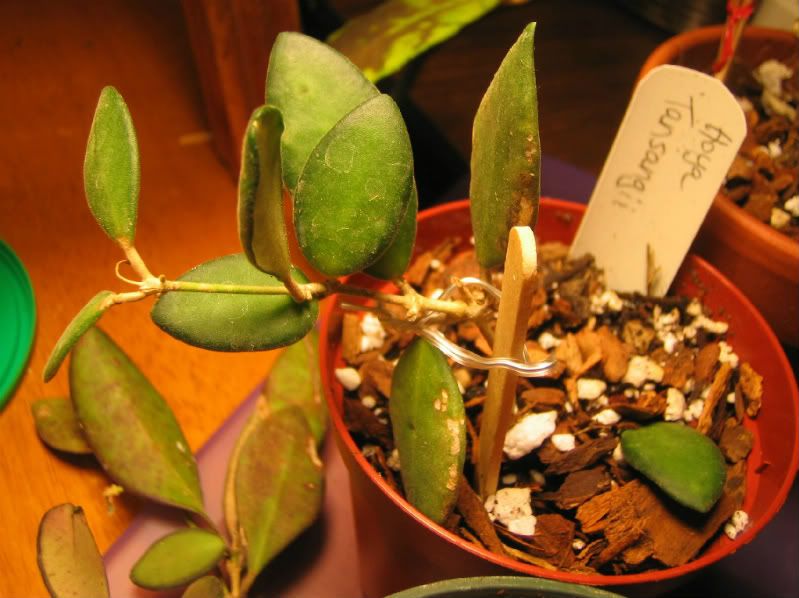 PS Does that one leaf on the callistophylla look OK?