Well its not in bloom but what the heck ...
paul_
(z5 MI)
September 16, 2013
Been a while since I bothered taking a pic of the old girl -- it's not as though it is a rare or unusual plant afterall. (Unless one is selling on Ebay where EVERYTHING is "RARE". )
But as I had the camera out any way I figured "what the heck?" So here she is ... Krimson Queen.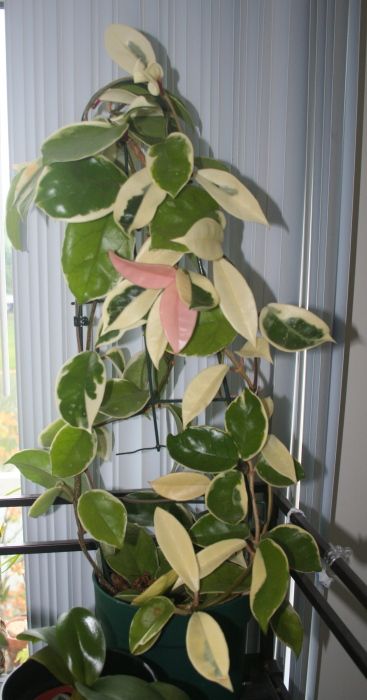 Really kind of slays me -- I get more growth out of this than my mindorensis when this carnosa has so many "useless" (from a photosynthesis stand point) leaves.