How to Post A Picture (Photo)
paul_in_mn
(4b)
May 9, 2011
You've finally figured out how to save those goregeous garden photos onto your computer -- well, we'd love to see pictures of your hostas and gardens in this forum - it's very easy to do.
Step 1 - Create an account on a photo hosting website. You need this to upload and store pictures you want to share. Many hosting sites are free to use - I'll use Photobucket as an example.
Step 2 - Uploading your photos. Click the green bar marked Upload now in Photobucket. You now have choices of where picture is coming from(most likely your computer) and where it will be stored(Album), click the green bar marked Select photos and videos.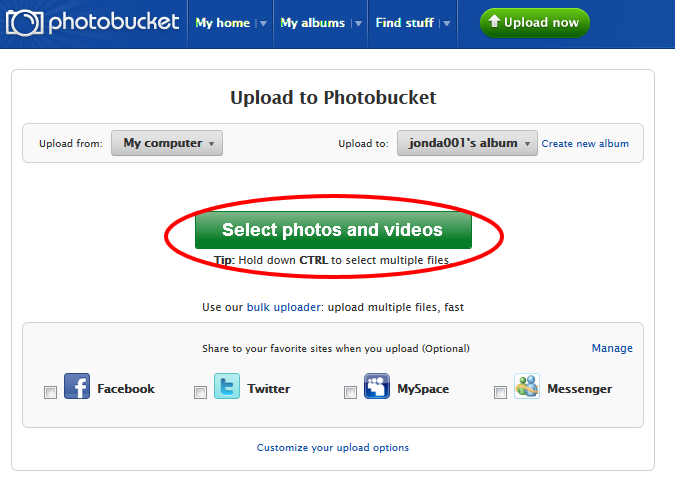 A popup window with directories appears - locate and select the picture(s) you which to download and click Open. The files will start downloading -- when complete you can add a title and description if you wish -- Press Save and continue to my album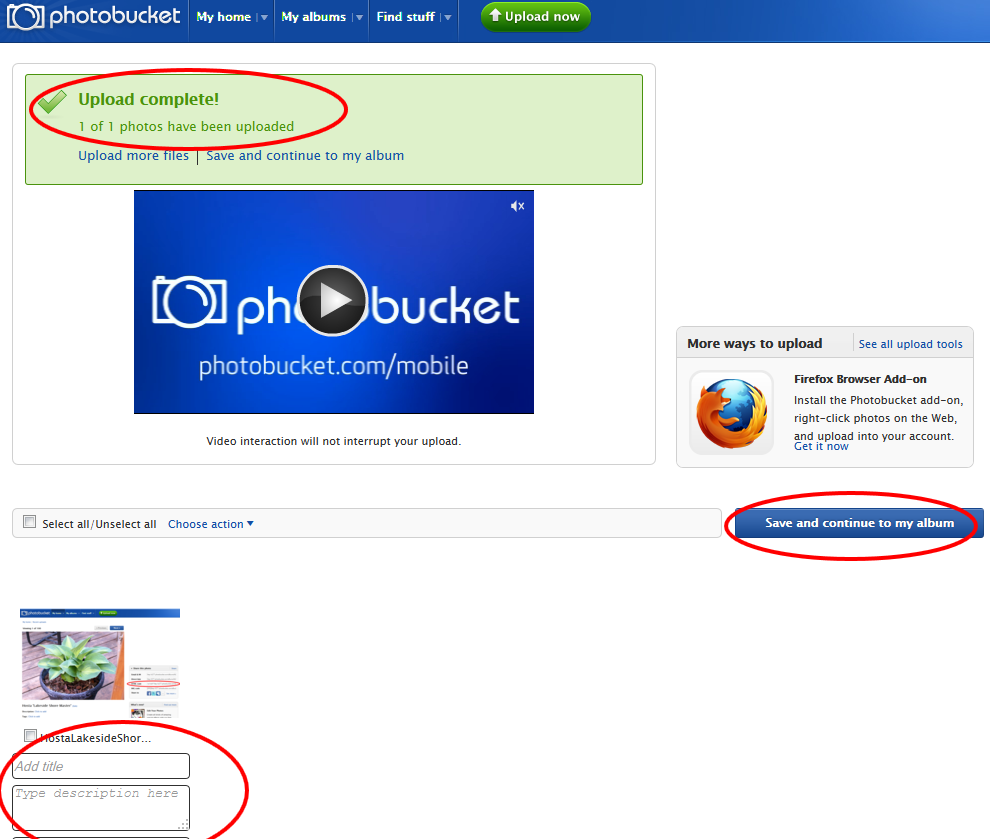 Step 3 - Copying your stored photo into your message. It is easier to do this if you have a couple of tabs open in your web browser - i.e. Hosta Forum with your message in one tab, Photobucket and your picture in a second tab. Click on photo you just uploaded - photo will get larger and 4 sets of code will appear - for GardenWeb you need the HTML code. Click on either HTML code or the actual line of code to its right -- you should have briefly seen "copied" appear. You can now switch to your message tab - move to the spot where you want photo to appear and paste the HTML code into your message.
Step 4 - Preview Message with Photo - If you see the photo when you preview your message - so will we when you submit the message. If you don't see you picture and instead see code - I'm guessing you didnâÂÂt copy the HTML code or deleted a character or more in the code -- review step 3 and correct.
If you want to add another photo - repeat step 3
Step 5 - Click Submit- You're done.
After you have added photos a few times to your messages - you will see what I meant by how easy it is.
Like any skill you learn - if you don't use it often, you forget. So post a photo once a week or month for awhile. If you're in a Southern Climate it is very important to begin posting as soon as your gardens emerge since us Northern States are still shivering and looking for our hosta fix early in the season. We will return the favor later in the season.
Paul
-----------------------------
Side Note - One way I make finding pictures easier to download is to first export them(copy) from my photo managing program(like Picasa) to the Desktop. Easier for me to find on Desktop - and remove copy once I am through with download.