It's Spring Here!
harryshoe zone6 eastern Pennsylvania
May 8, 2014
It has to be spring 'cause the cherry tree is blooming, the mulch is down and the hosta are showing. My front lawn is dominated by a mature spreading Kwanzan Cherry which provides shade for my main hosta beds.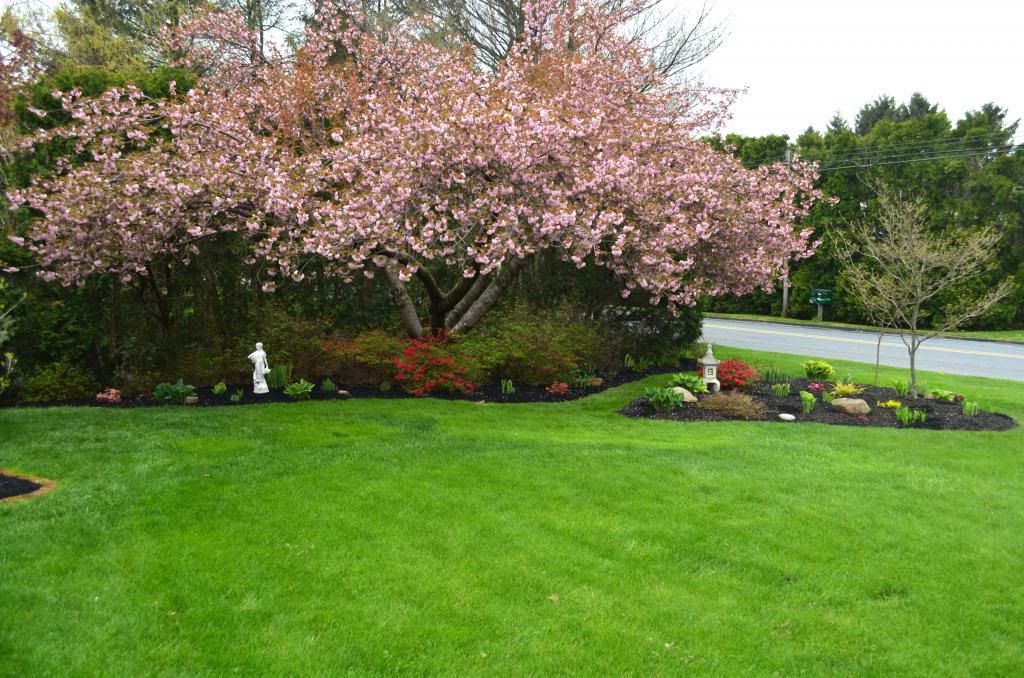 The front bed which was enlarged last fall.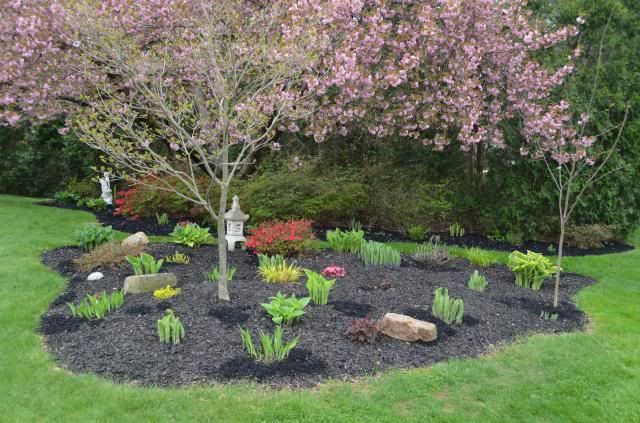 The side bed with the giant stove pipe pips of Bressingham Blue, fiddle heads of a Cinnamon Fern, early opening June and a new piece of garden art (I lack self control in this area).