some blooms and garden critters
marcia_m
(5 and 9)
December 9, 2011
I took some photos of blooms and critters in my garden today because I'm afraid when we get back here in January, things might look a lot different (if there are heavy frosts!).
Some blooms on my dombeya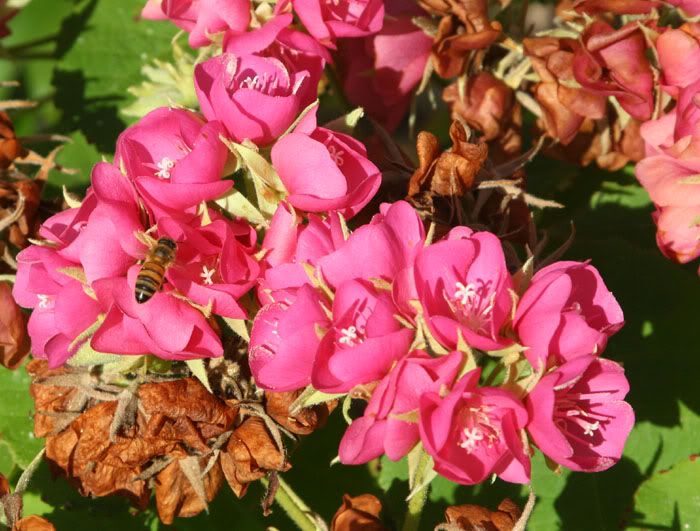 Calliandra
This calliandra bush was frozen nearly to the ground the last two winters. It is probably more than 10 feet wide now.
The blue sky vine on my arbor. I understand this will get frozen back but will grow back.
Bleeding heart vine, from Lowe's reduced plants shelf. I'd like to get the white and red one but don't know where I'd plant it.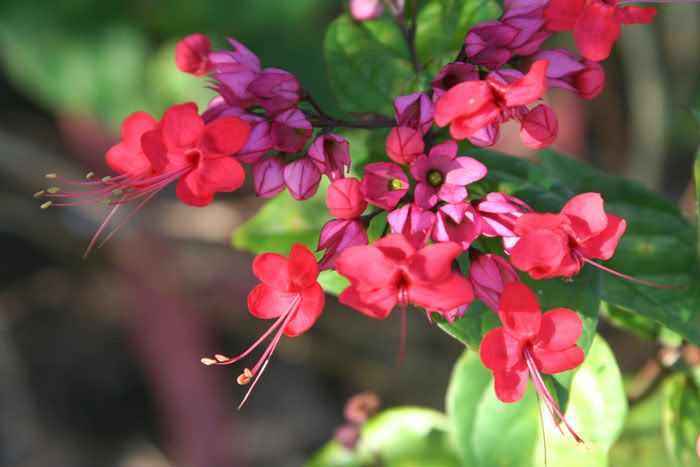 A jasmine
Have seen only the brown anoles here. This one lives in a small fountain that I don't have set up with a pump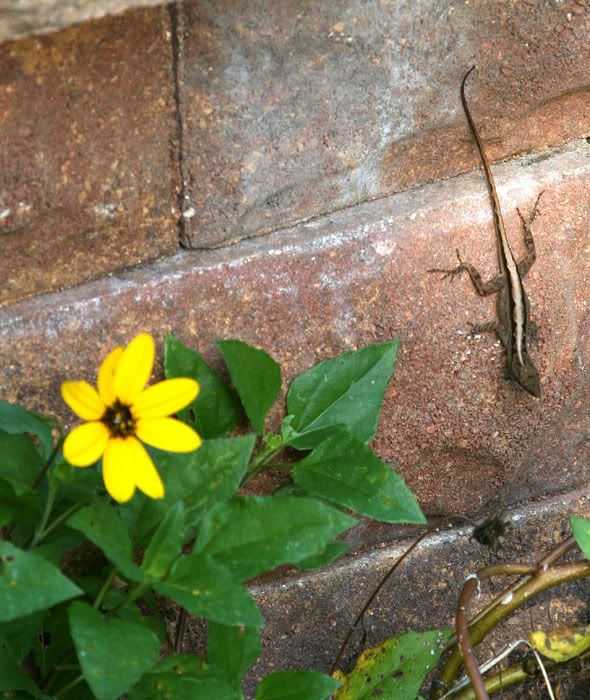 Cape honeysuckle planted around my well pump. My overzealous lawn guy had whacked this to the ground so it is only 2 feet high now.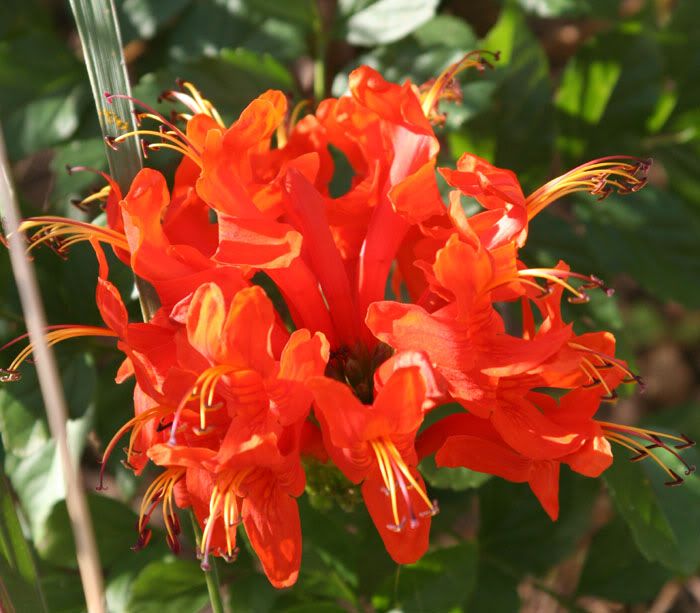 Another bargain plant--3 gallon for $3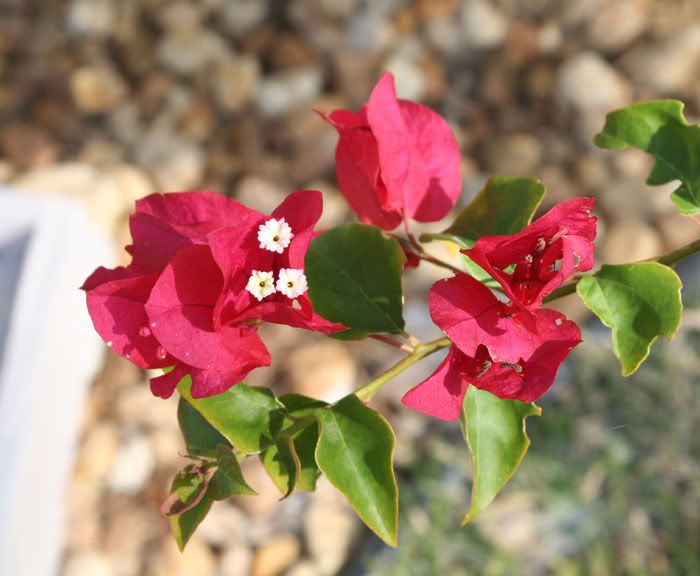 This guy (girl?) isn't doing a very good job of keeping something from eating the leaves.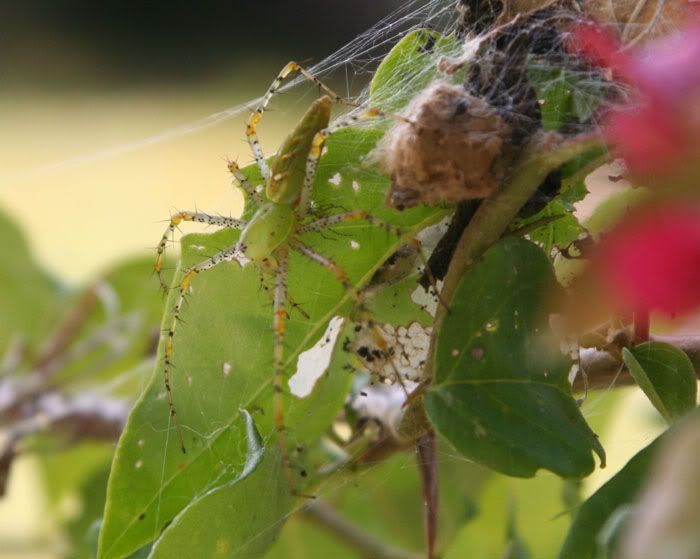 Another young bougie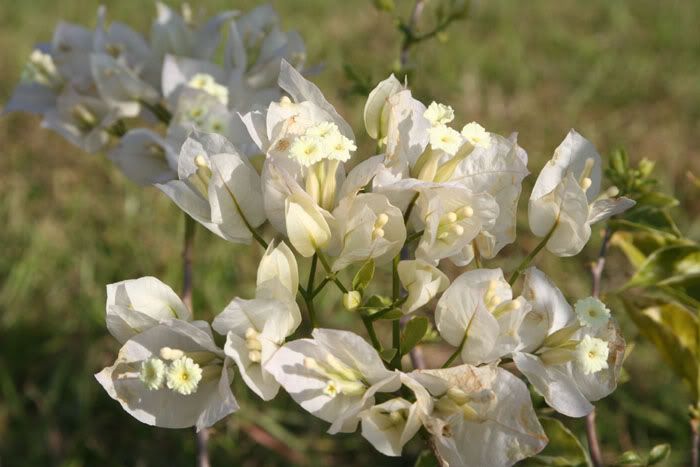 Crown of thorns from cutting from Dirtygardener
I'm hoping the winter doesn't kill this cassia to the ground. It is pruned into a tree form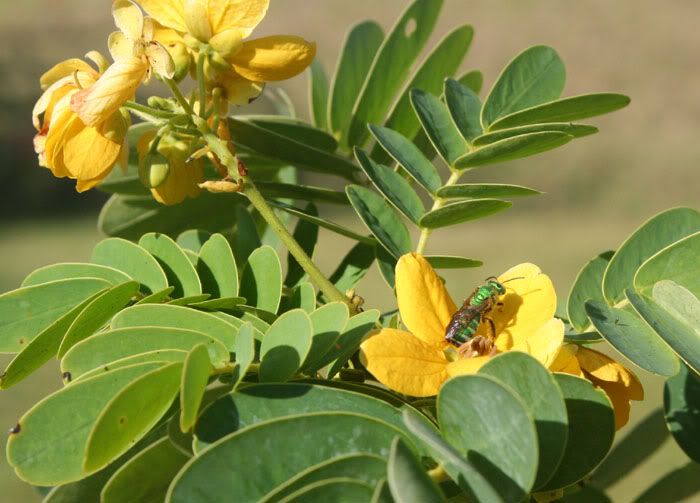 Some roses--Louis Phillipe
Duchess de Brabant
I forget the name of the yellow daisy-like plant and firespike.
Planted in the spring, Golden Goddess bamboo has sent up two tall culms this season.
I have a few more things with a few flowers on them, but I'll wait to take photos when they are blooming more--if they don't croak in the meantime!
Marcia