driftwood/tilsandias
hester_2009
December 9, 2011
Now this piece of driftwood cannot cannot compare to wallisadis (in the last pic) but seeing it, I thought I'd share what I accomplished with it despite the size.
Actually, my recent house guest did most of it, as she was a floral designer. We had been that morning to Tropiflora and saw their broms, etc on driftwood and I thought..well, I could do that on the wood I found at a yard sale...and for cheap!
So we did it and I quite like it! (so does Ralph the cat)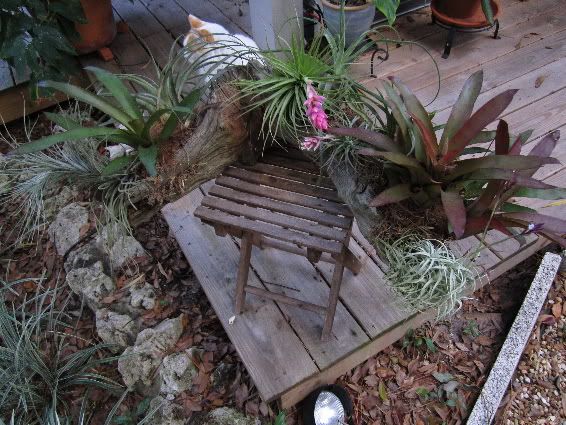 closer view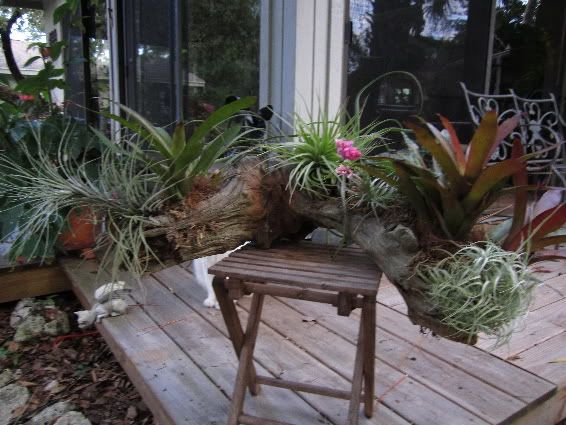 Sure doesn't take much to make me happy - a few air plants and an old piece of wood!
Hester