Did Some Repotting
tigerdawn
(7)
October 11, 2009
I had all my hoyas in regular potting soil but I leaned better from being here. So I got a bag of orchid mix, and used about half a bag of pearlite, and mixed those with regular potting soil to make my hoya mix. I hope they'll be happier!
I used to have 3 pots of my carnosa. Now I have one big pot. I think it's more impressive this way :-)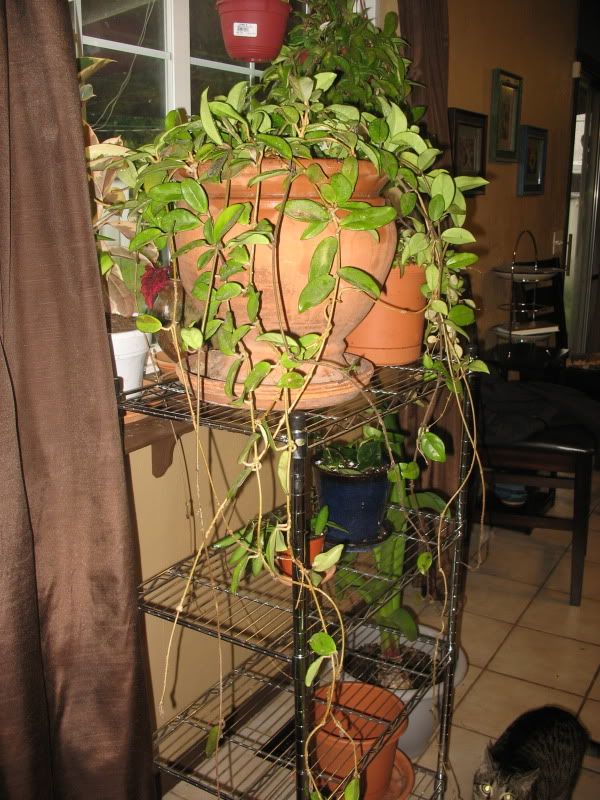 I had my DS-70 in too big a pot so it downsized a little.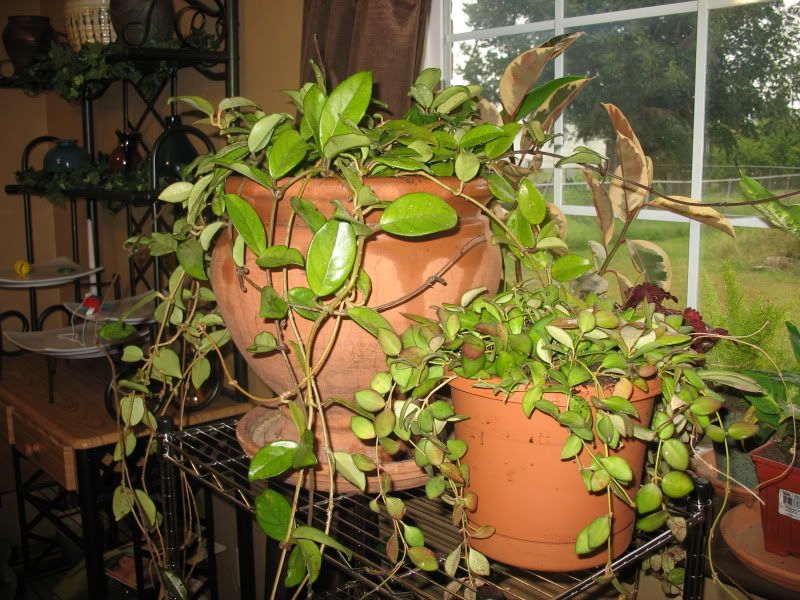 And here are my babies: Chelsea and wayetti