I love autumn - buds and flowers!
So, guess what I found hiding away in between vines and leaves in my H. australis? A big flower bud!! This is a first time bloomer for me, I bought the plant a year and a half ago. I'm hoping (fingers crossed) that I'll see flowers in a week or two. Yay!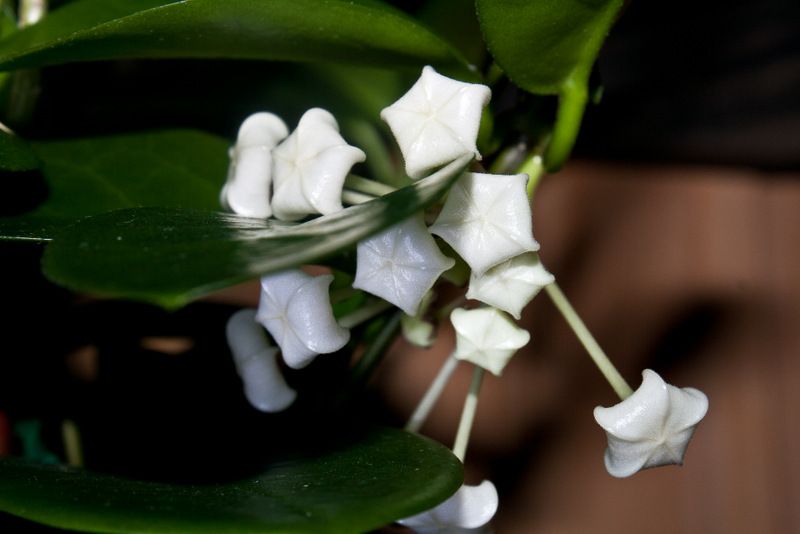 But that's not all. I've got to show off my budding H. linearis (which I've been waiting for all summer, it has had tiny buds since June), and H. retusa. Here are some pictures:
H. linearis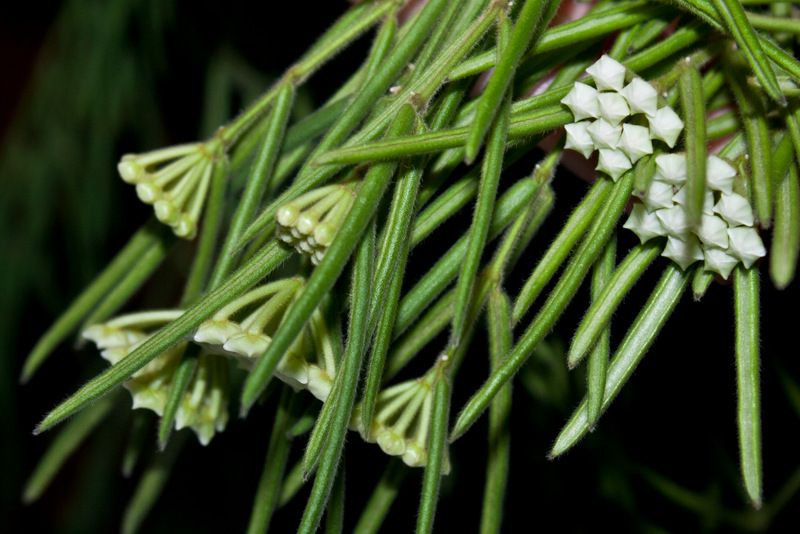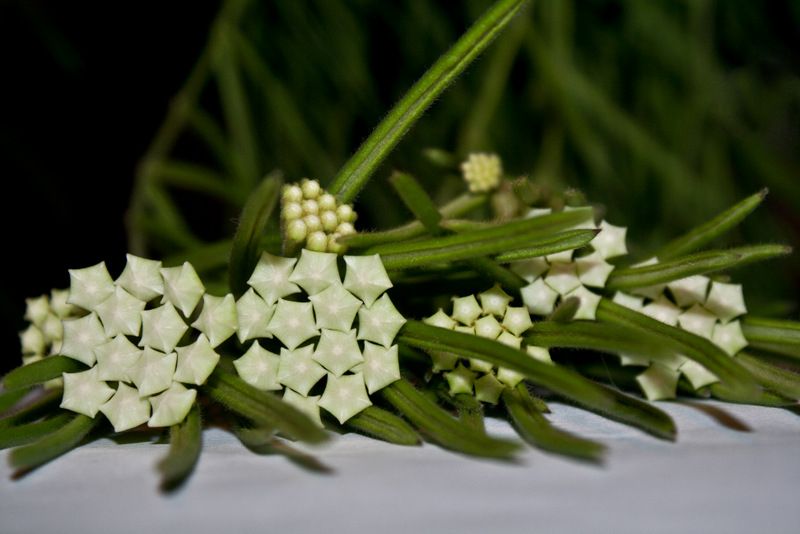 H. retusa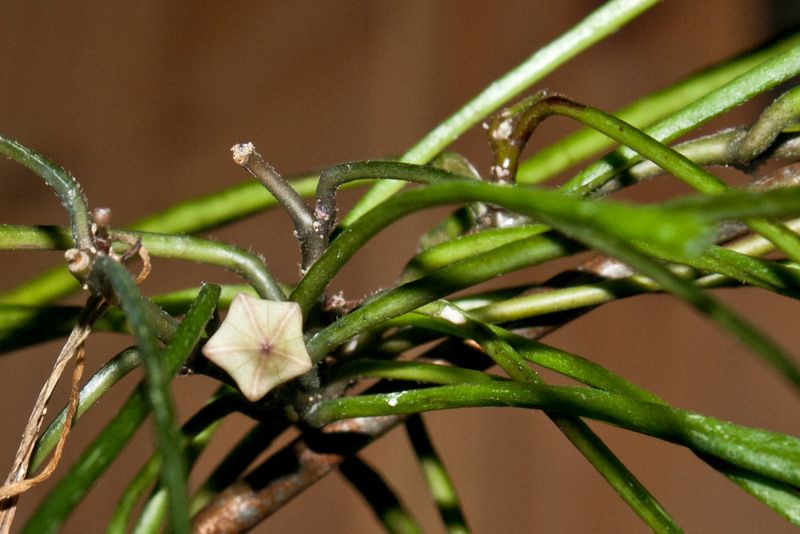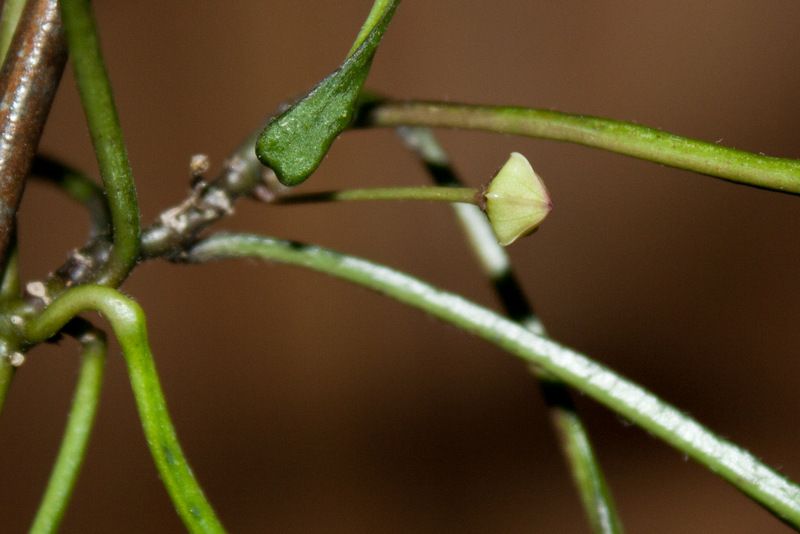 Wait! There's more! H. cumingiana deserves a little tribute too, after all she's been faithfully pushing out flowers since May. Here she is: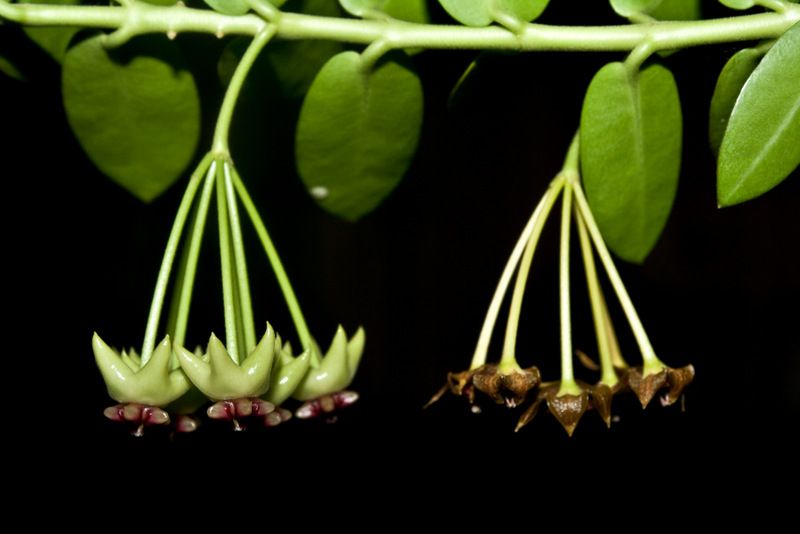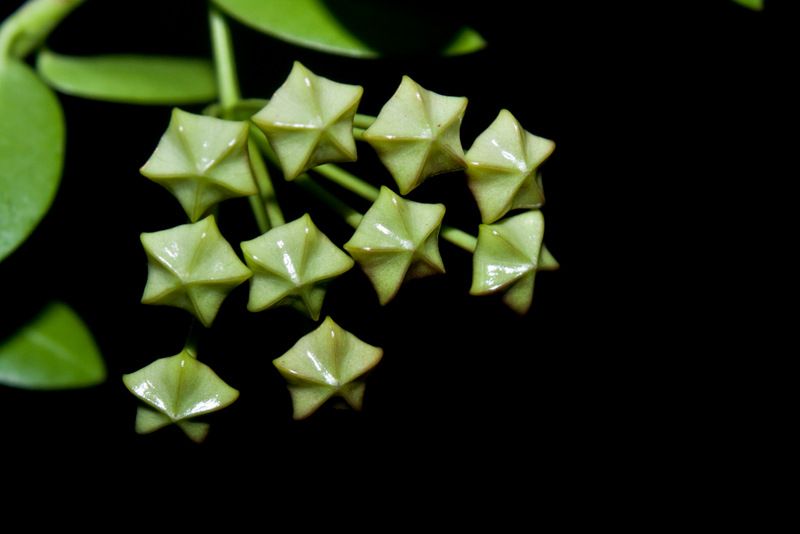 Ok, almost done - I promise! Just ONE more picture... Good old H. carnosa is smiling down at me from her her spot in the window, her perfume spreading through the room. She's a classy lady!
Thank you for your patience scrolling through all those pictures! I just couldn't hold it all in, I had to share some of my hoya happiness! LOL
Anybody else got flowering or budding hoyas to share photos of? I would love to see them!!