My First Hummer Pictures
cinci1994
(N.Ont Z3)
August 8, 2009
This my first attempt at pictures of the hummers in my yard. Not as good as some others I've seen but they make me happy.
This one is hard to see as he blends in with the greens.
They seem to like my clothesline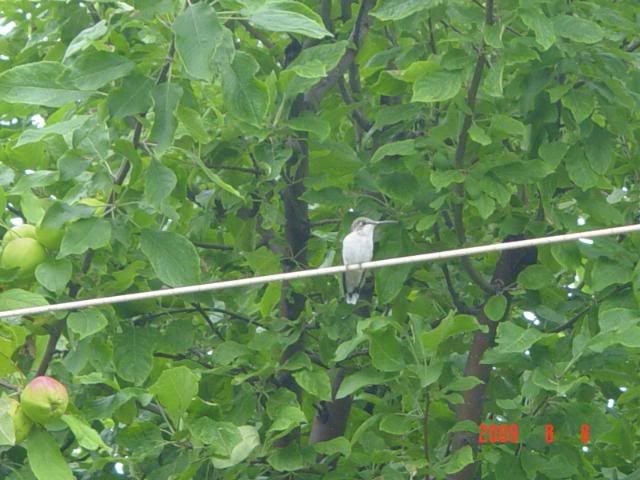 Last but not least
Thank you for looking. I have more but don't want to bore everyone. I will miss them when they are gone.