Two Day Binge Extended to Three Days
Gesila
(MI Z5)
May 24, 2014
Walter's Gardens had a plant sale in their parking lot today. The proceeds from the sale went to to Paradise Bound Ministries to help fund a trip to Haiti where they will be helping rebuild damage caused by the earthquake.
The total bill came to $42. I rounded up and wrote the check for $45. Here's what I got:
These were $1.00 each:
2 American Heros (2 eyes each)
5 Junes (1 eye each)
3 Devil's Advocates (1 with 2 eyes and 2 with single eyes)
3 After Glows (singe eyes)
5 Rain Forest Sunrise (2 eyes each)
2 Liberties (single eyes)
2 Fragrant Blues (single eyes)
These were $5.00 each:
2 Hudson Bays
2 Seducers
I gave most of them away as gifts. These are the 2 After Glow's and Devil Advocates I kept for myself:

Both Seducer's were at least 7 or 8 eyes each, here's the one I kept, it's larger than the one that has been in my garden for three years: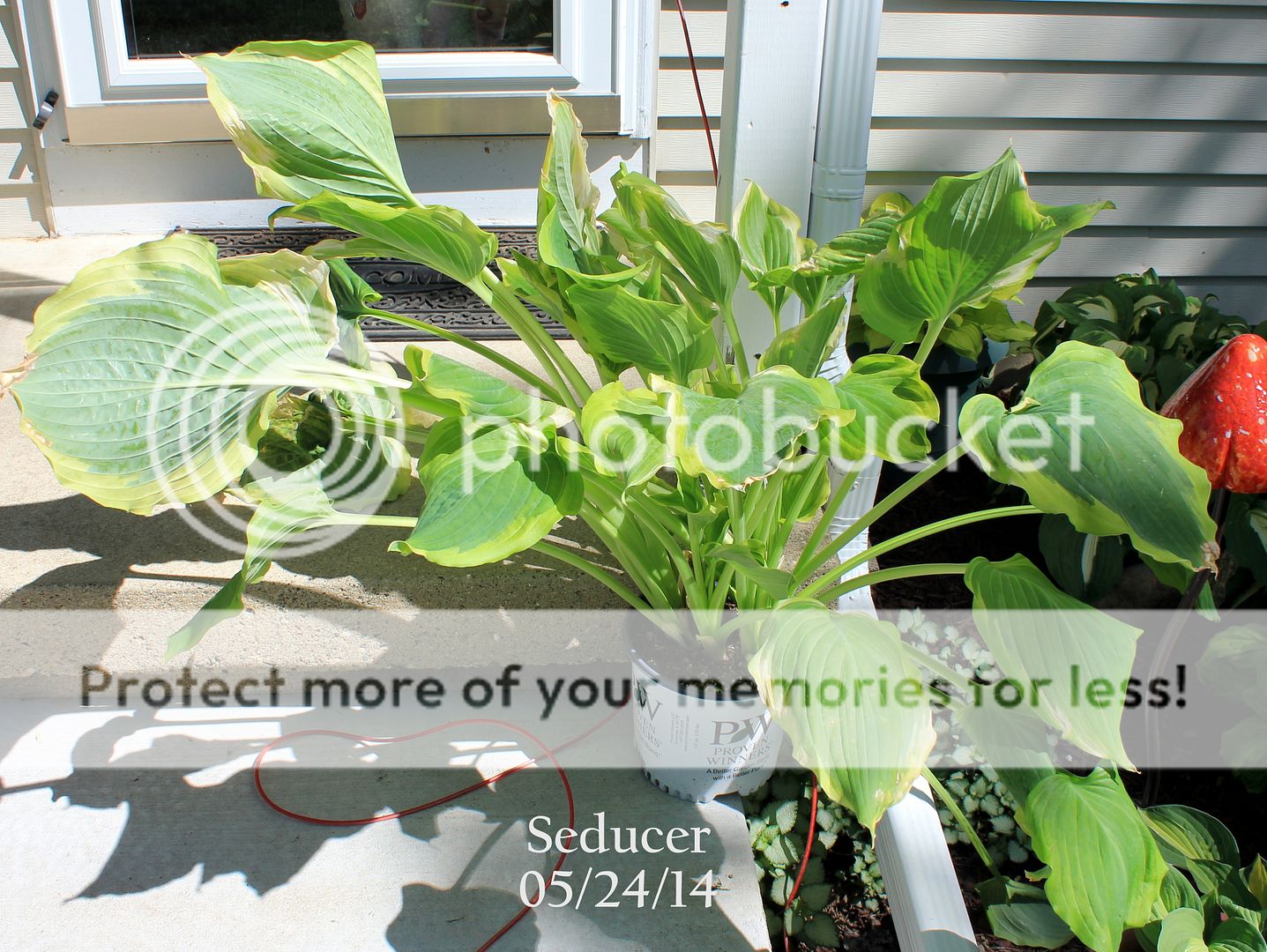 Here's the Hudson Bay I kept. The one I gave to a friend was slightly larger.

Gesila