Five New Camellias Chansonette!
love_the_yard
(z9A Jax FL)
December 15, 2011
Happiness is... five new camellias Chansonette encircling my backyard oak. I could just eat them up!
I am partial to camellias that are pink and have hidden stamen. Crazy, maybe, but I love camellias like Pink Perfection that have nothing but petals all the way to the center of the flower. (Maybe because I am not a big fan of yellow?) Chansonette couldn't be more perfect.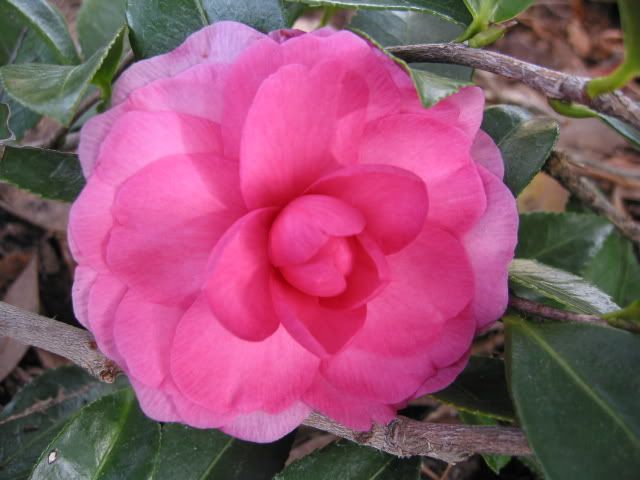 Carol