Questions about my Hoyas
abigail1280
(8)
November 23, 2010
Hey Everyone! I have a few questions about my hoyas. I had posted about my multiflora on a different post, questions about putting it in soil (I had rooted the two cuttings in water with much success). Both are planted now, and doing well. The smaller of the two was cut at both top and bottom and has some new growth about 2" long, with 2 new leaves that are about 2 1/2" long.
This is the larger of the two: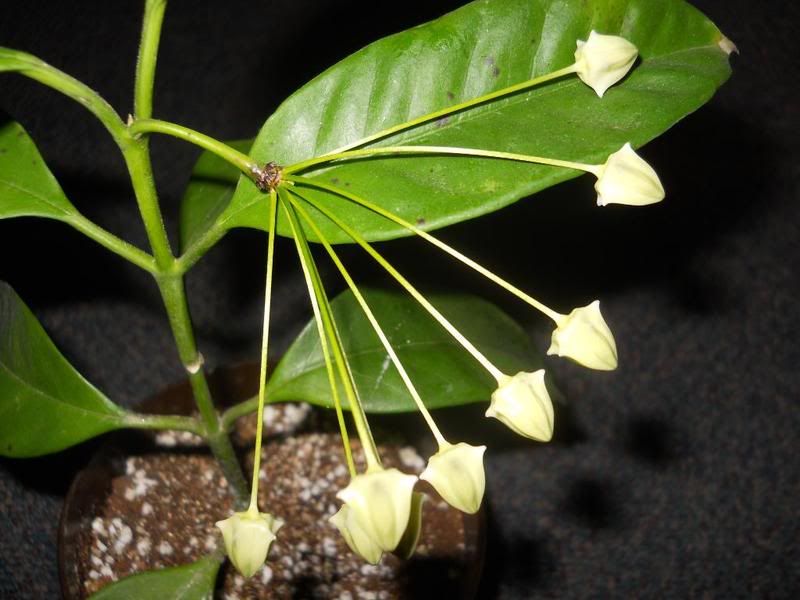 How long does it take before they will open? This is my first blooming hoya, and I'm just really excited that I'm actually going to see it bloom.
My other question is, I have a Hoya Carnosa Krimson Queen with a branch that is about 18" long. Does it need to be clipped to a trellis? Or will it be fine just hanging down?