Jolly Lane, No tag, loads of blooms!
Ament
(5a SD)
November 2, 2011
Wow! I could not pass this one up, absolutely loaded with blooms this monster was. Loaded!!
However, Jolly Lane doesn't label them. When they get them, they aren't labeled and they don't take time to do so. So I told Shannon, the lady who takes care of them that I would call back with a name. =)
She, unlike many in big box stores knew not to over water these darlings. She informed me that they weren't so good looking when they arrived. I was tickled to learn that even though she didn't know this hoyas name, she knew how to care for the darling Monster. LoL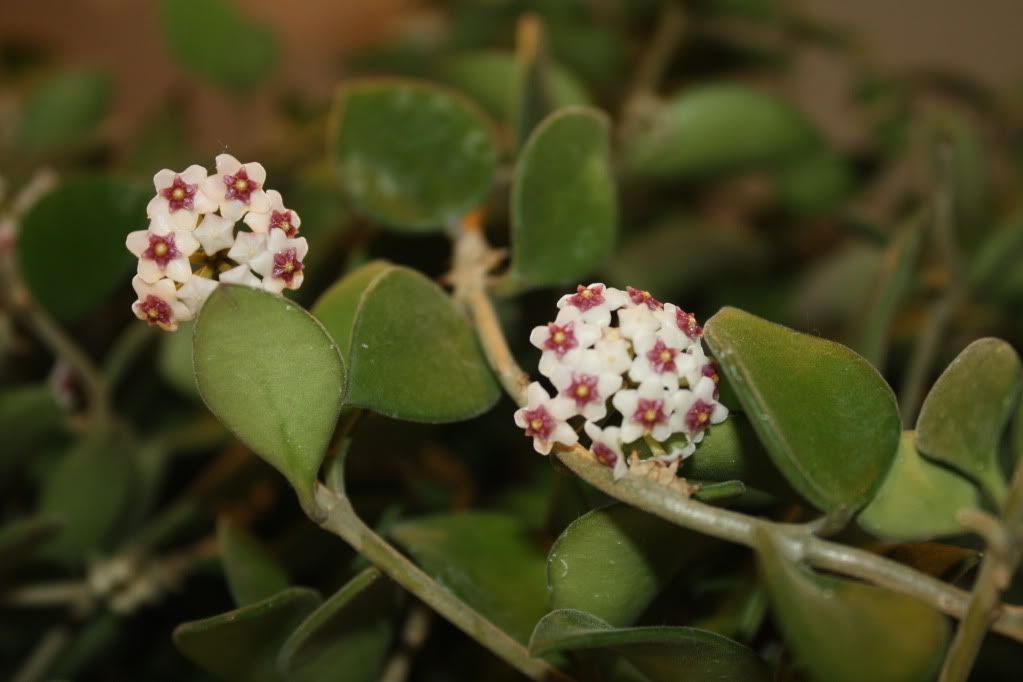 Click the picture for more images, Thanks for looking!
~Tina