Repotted Some Today..Continuing Tommorrow
moonwolf_gw
November 3, 2010
Hi everyone,
At Wal-Mart yesterday, they had six inch terra cotta pots for a dollar each so I bought three of them. Here's what I just got done doing.
Red Buttons cuttings (a Christmas present for my friend)
This tiny pot was only 85 cents and the saucer was only 50 cents!
Motoskei went into one of the larger pots. I cut the vines back to the soil line and potted them in new medium. The soil I had them in was too moist and I think that's what was causing the leaf drop.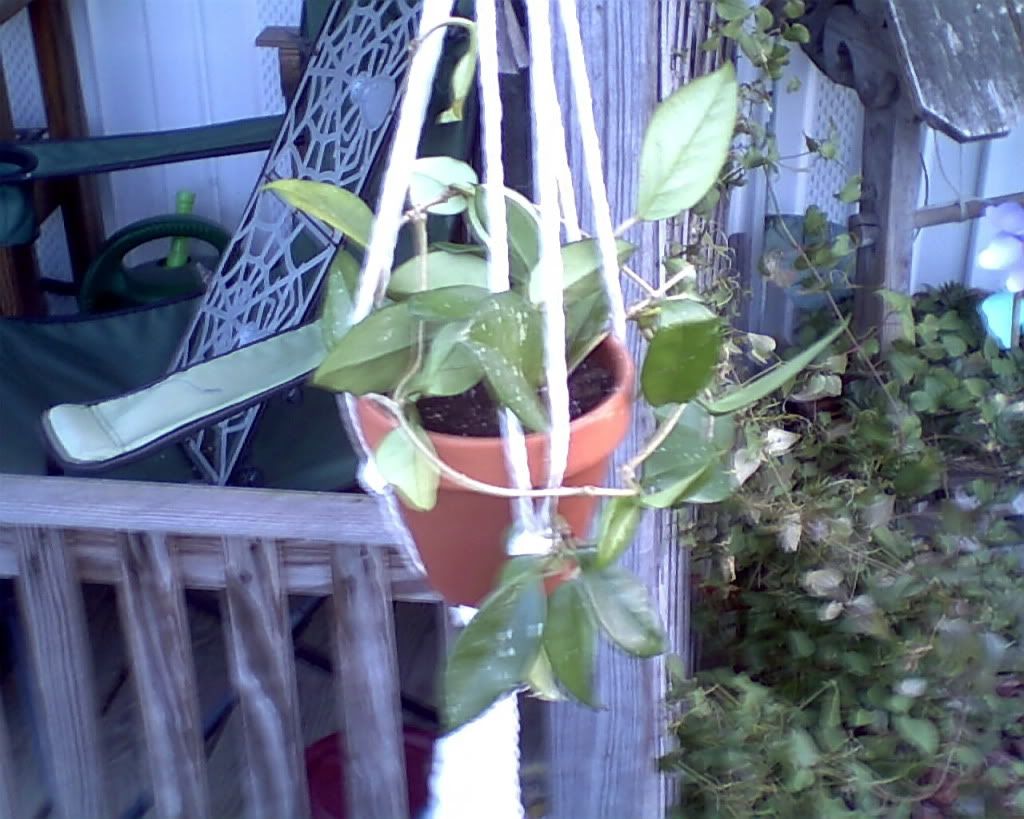 I'm going to repot two more hoyas tommorrow, I don't know which ones yet, but I'll report back tommorrow to let you know.
I think the terra cotta looks more old fashioned
(classic), don't you? I like it!
Brad AKA Moonwolf