Advice please
luvidaho_2010
(5/6)
November 25, 2011
I discovered that my Hoya carnosa has a vine that is hanging on by a thread. The area is dry and brown, the remaining vine and leaves are green and plump so there is still enough undamaged vine to support growth past the brown spot.
I would like to save this vine as a cutting. I have not rooted a hoya cutting before. I know this is the wrong time of year to attempt this but I would like to try while the vine is in good shape. After reading numerous posts on this forum about rooting cuttings I am still a bit confused.
The red coloration on the leave above the damage is apparently from the flash, the leave is actually green.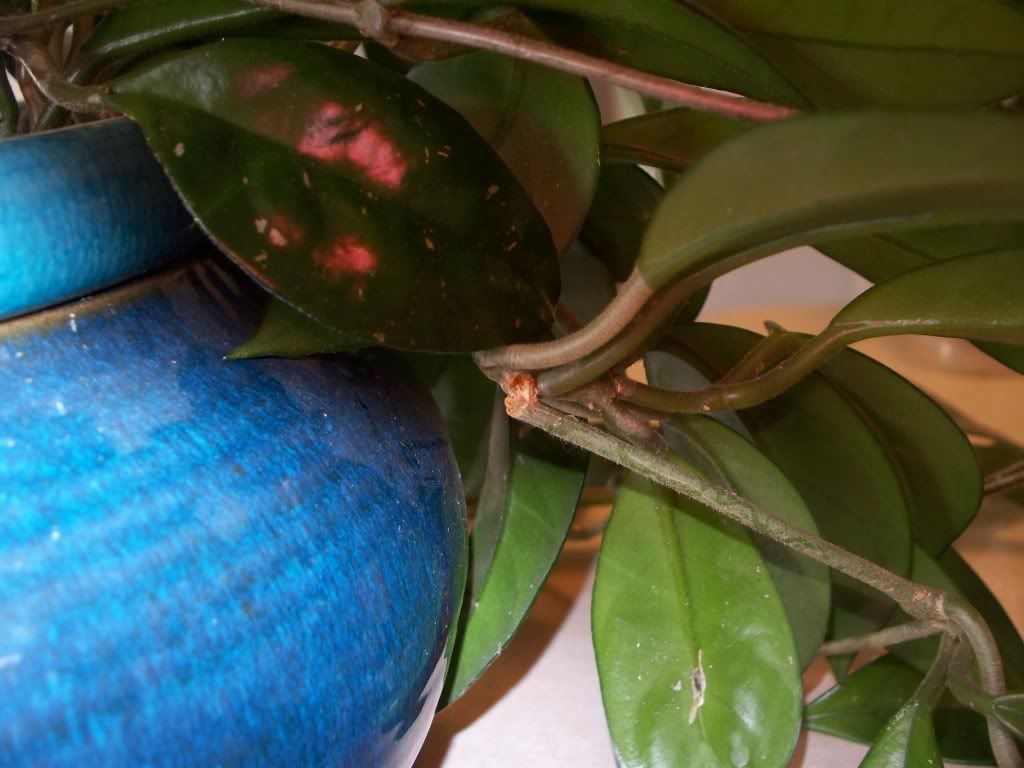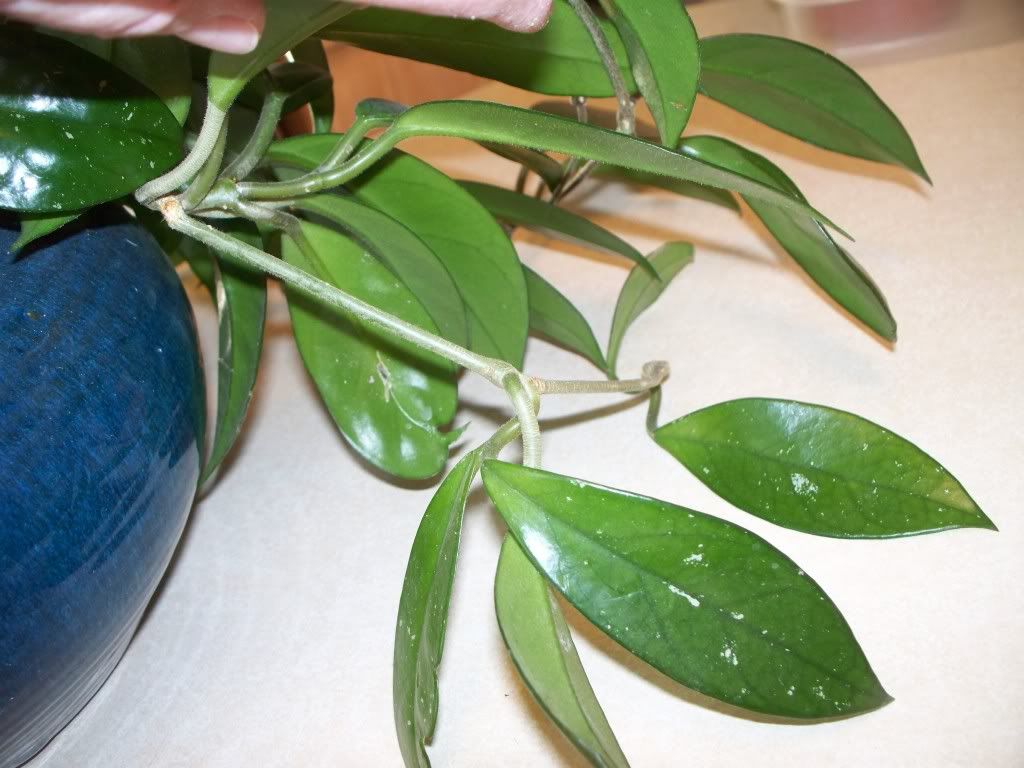 Where is the best place on the vine to make the cut?
Is it possible to root the vine while still attached to the plant? I read about air layering but found nothing specific to hoyas.
I do not have a heating mat to help keep the cutting warm, not sure if I can even find one in my rural area. I thought about placing the cutting on top of the fridge but it doesn't seem very warm to my touch.
What would be the best way to root this vine? Sorry about the long post and questions.
Thanks, Tami