Winter Wilds
penfold2
(4b, MN)
December 11, 2012
I haven't posted in a while, so I thought I'd share a few pics from the greenhouse. They're not the greatest, but a new camera is on the way. I once had plans to make individual trellises for each of my Hoyas to keep them neat and tidy, but I got lazy and only managed to set up a few wire panels and hanging chains for them to climb. Here were my four Eriostemmas last spring: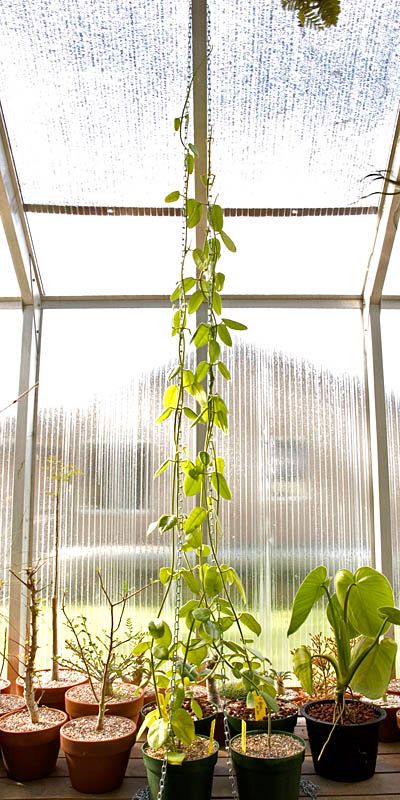 I think they've taken matters into their own hands now. The Eriostemmas reached the peak of the 12' roof a while back, and now the other Hoyas are beginning to climb the Eriostemmas and each other. It's kind of a jungle, but I think I like it.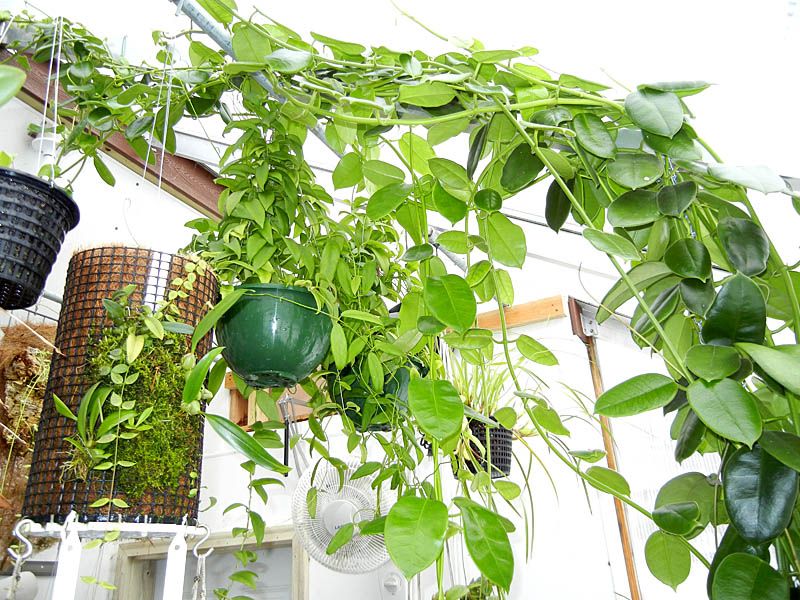 Some newer plants beginning to climb near the front of the greenhouse: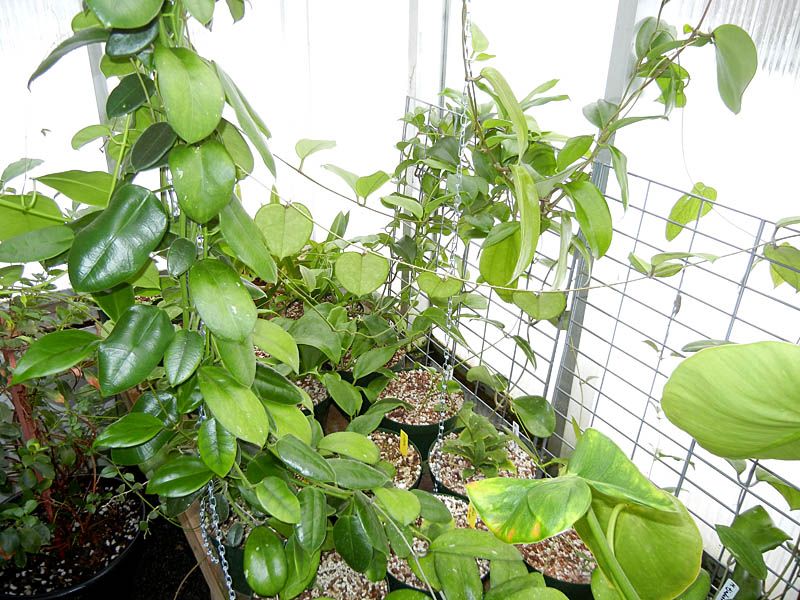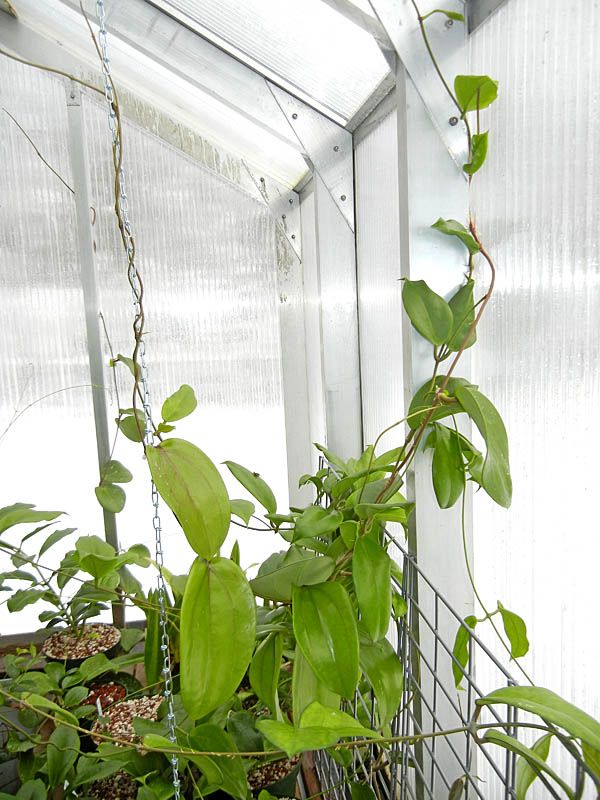 Does anyone else let their plants go wild, or are you all more disciplined than that?
-Chris