Self sow impatiens - Z5 (pics)
tom8olvr
(Z5 MA)
August 25, 2008
I've not experienced impatiens in this area self-sowing...
This spring I noticed a few growing - and weeded around
them - and although they aren't spectacular - I'm happy
with the result.
These are my impatiens growing along a retaining wall last year: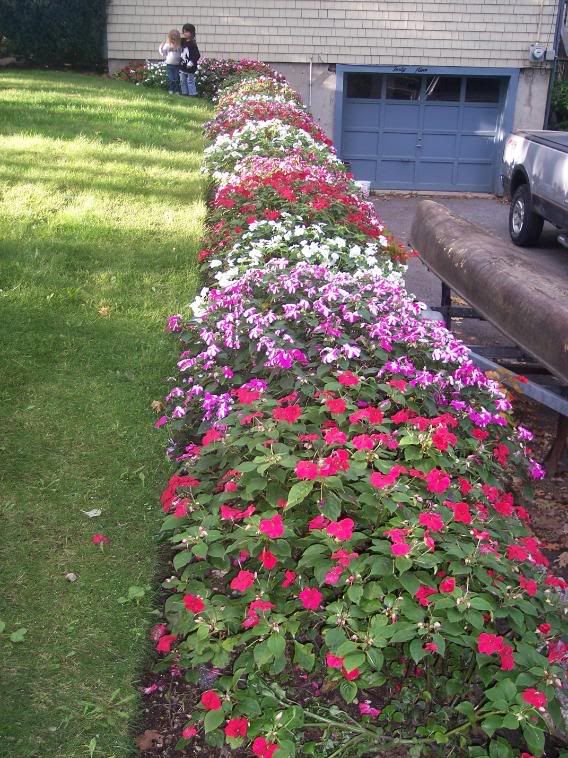 well, the seed popped and fell into the driveway - it resulted in THIS this year: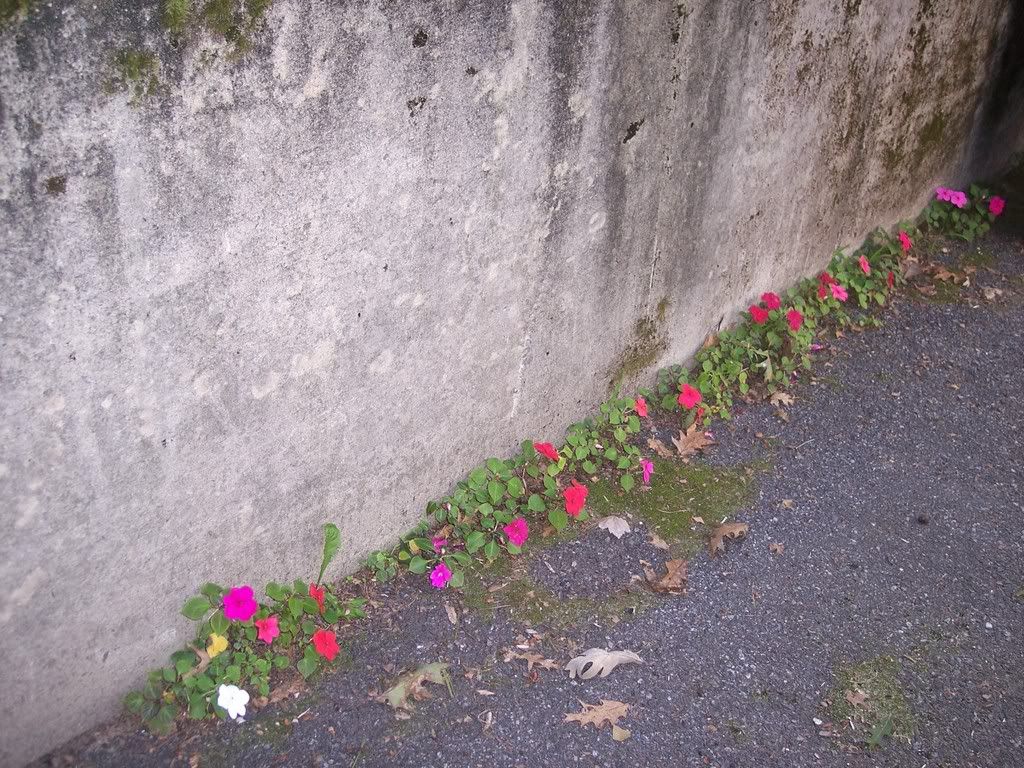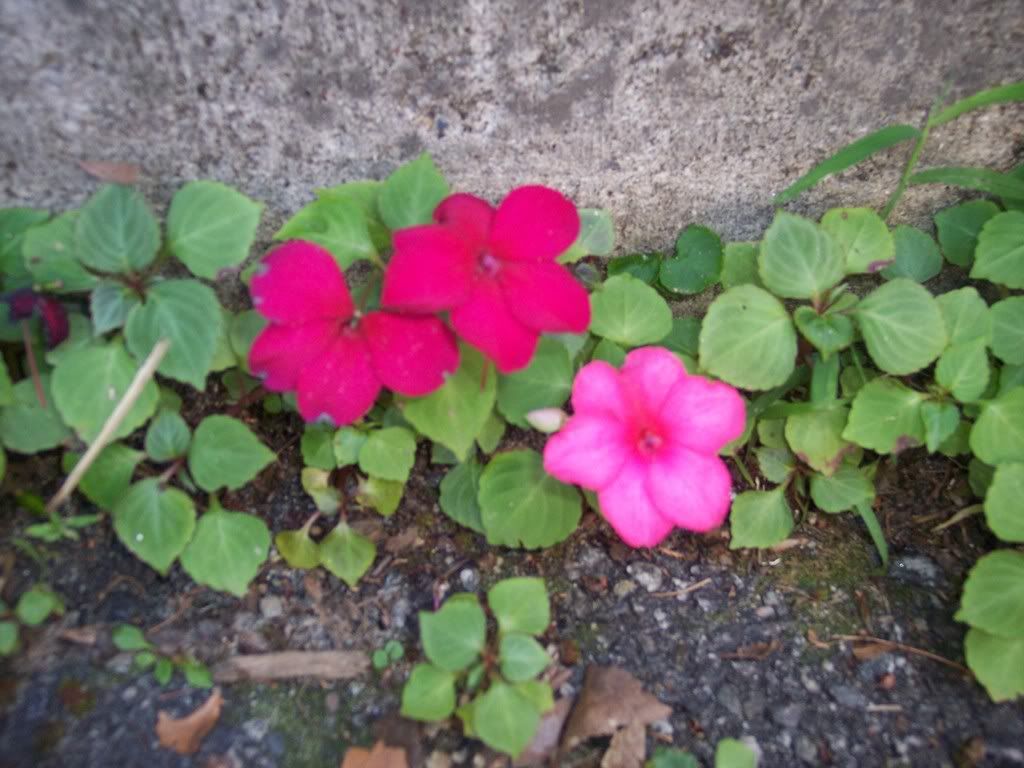 Awwww, ain't they sweet?? The colors aren't exactly the
same - but hey, don't look 1/2 bad! I thought they were
sweet.
So, they WILL self sow in Z5.