Down by the creek...
Walking my dogs on Sunday, something caught my eye on a creek bank near our local community park. It was not a skunk cabbage, which do have hosta-like leaves. This was an actual hosta, growing wild along this creek bank. I had to rescue it....it is a blue, large leaved hosta, with a ruffled edge. Any ideas as to what it might be? Pics below.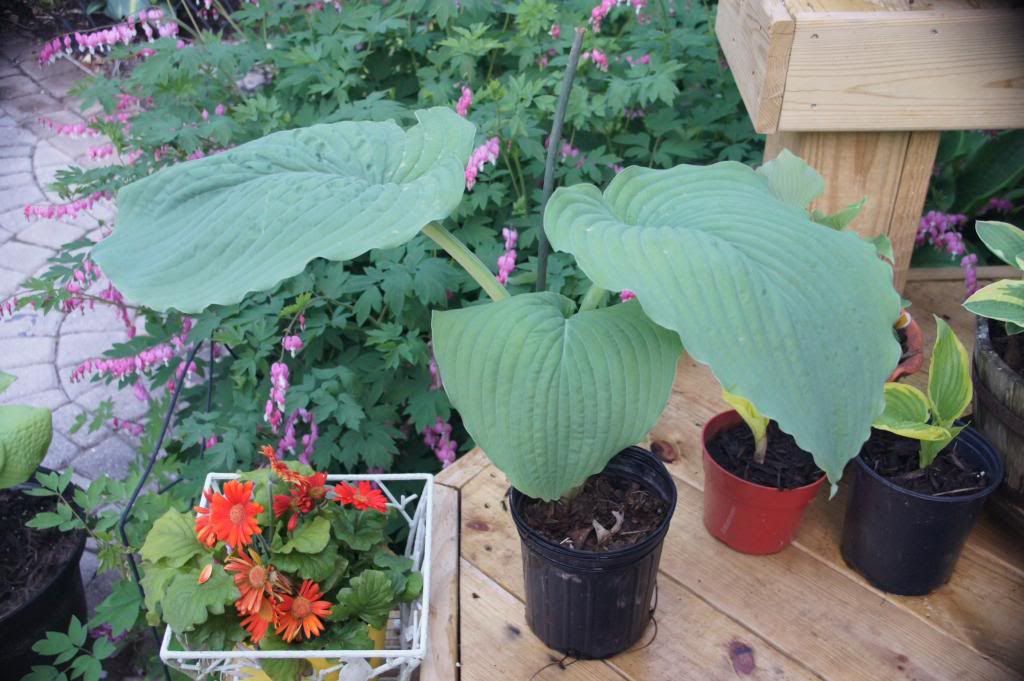 Leaf edge closeup: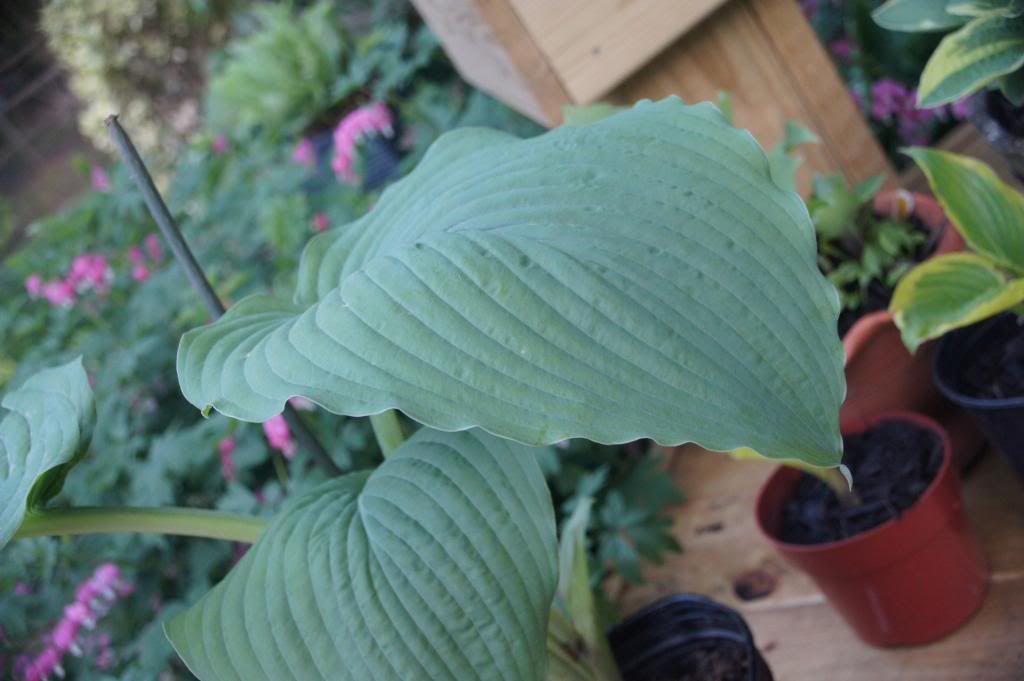 I was ecstatic about discovering this guy at the creek's edge. Hopefully I can get him ID'ed or even name him myself. Pretty cool!!