My Hydroponic Lettuce
davemichigan
(zone 6a (SE Michigan))
March 19, 2008
Hi, last winter I started my simple hydroponic experiment. So far only one lettuce and one spinach survived. It is a simple floating method.
The lettuce is growing fine, edible, but you can see that the main stem is growing long, and since I don't use any support, the plant cannot support itself, so the leaves fall sideway.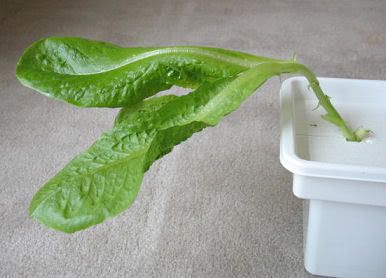 Why do you think the stem grow long like that? Is it because I didn't give it enough light (this is indoor)?