Resistance is Futile!
Now, why is that not the name of a hosta?
Anyways, I found a place that is selling 2nd year liners for next to nothing, IMO. I bought a few of each so that I can pot them up and take to the farmers market. When they arrived I could not believe the size of the plants. A ton of roots on each plant.
Here is todays delivery.
Bridal Falls, Swamp Thing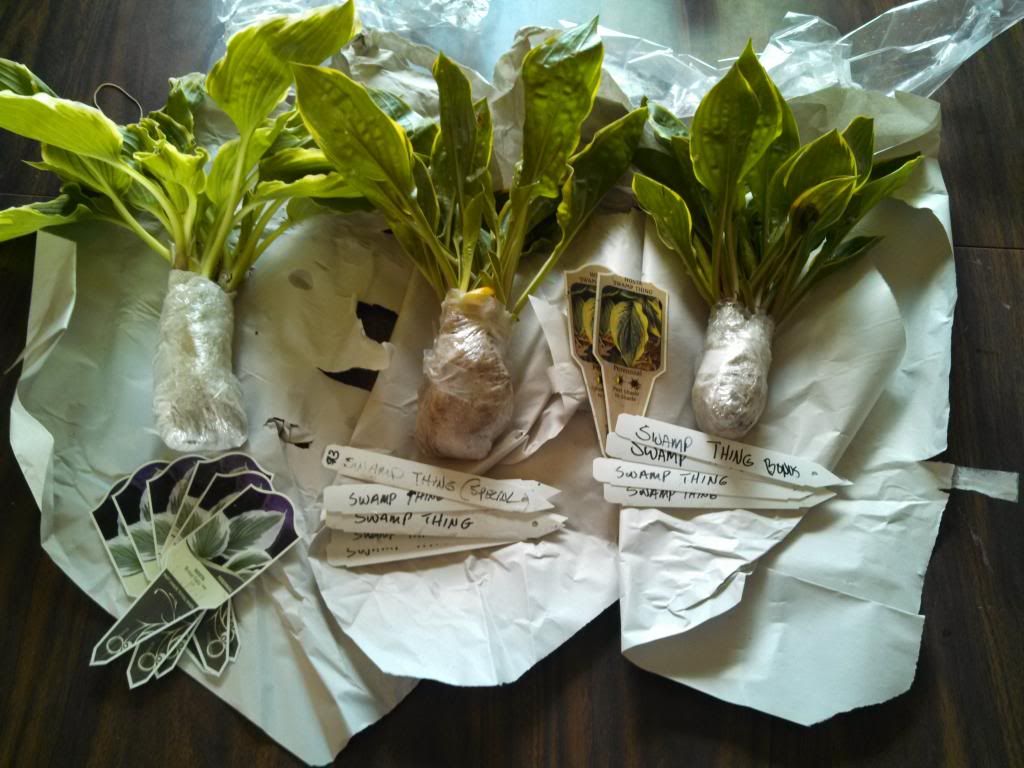 Aomori Select, Surfer Girl, Secret Love, Humpback Whale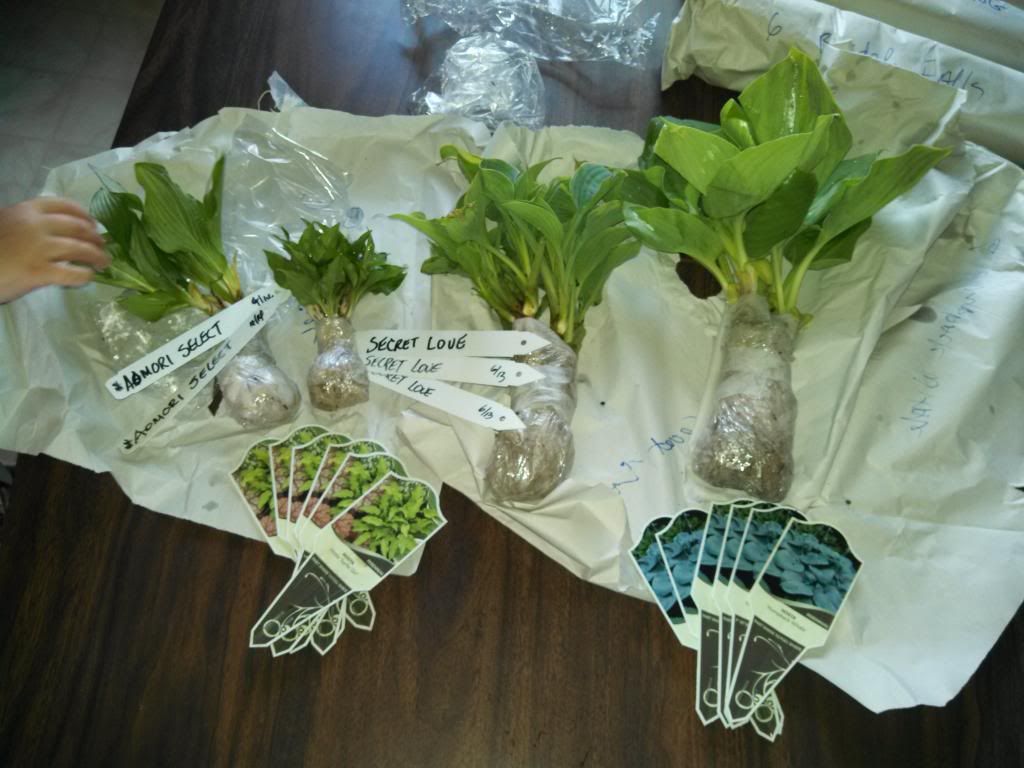 Here is the root system of Bridal Falls
Last weeks order, Cool as a Cucumber, Lakeside Midnight Miss, Katie Q, Daybreak, Abba Dabba Wow, Pure Heart, Mighty Mouse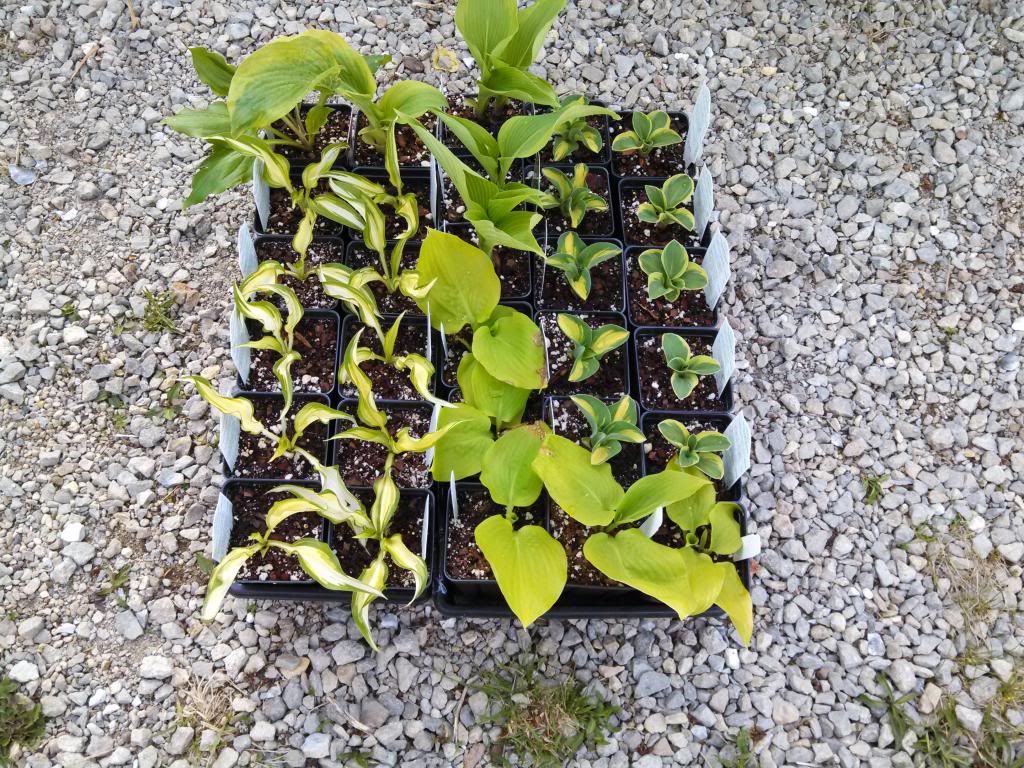 Here there are all together