Sun Power Sport
paul_in_mn
(4b)
May 30, 2012
Here's a sport I separated and moved to sun in 2008. The move fried the leaves, but the new eyes that emerged started to stabilize to this version fairly quickly (by 2009). Moved it again last summer to give it some room. Very subtle melon colored shades - it does darken a little in center and a bit more yellow on edges by late August, but nowhere as dark as Abba Dabba Do. On the right hand leaves the margin looks to be streaking some to the center.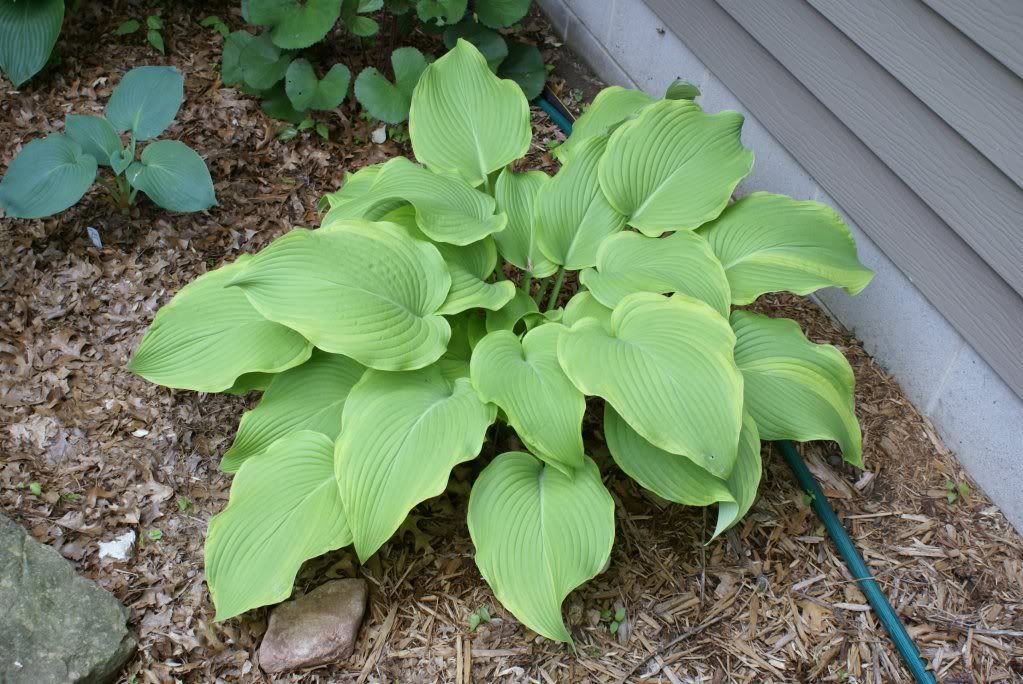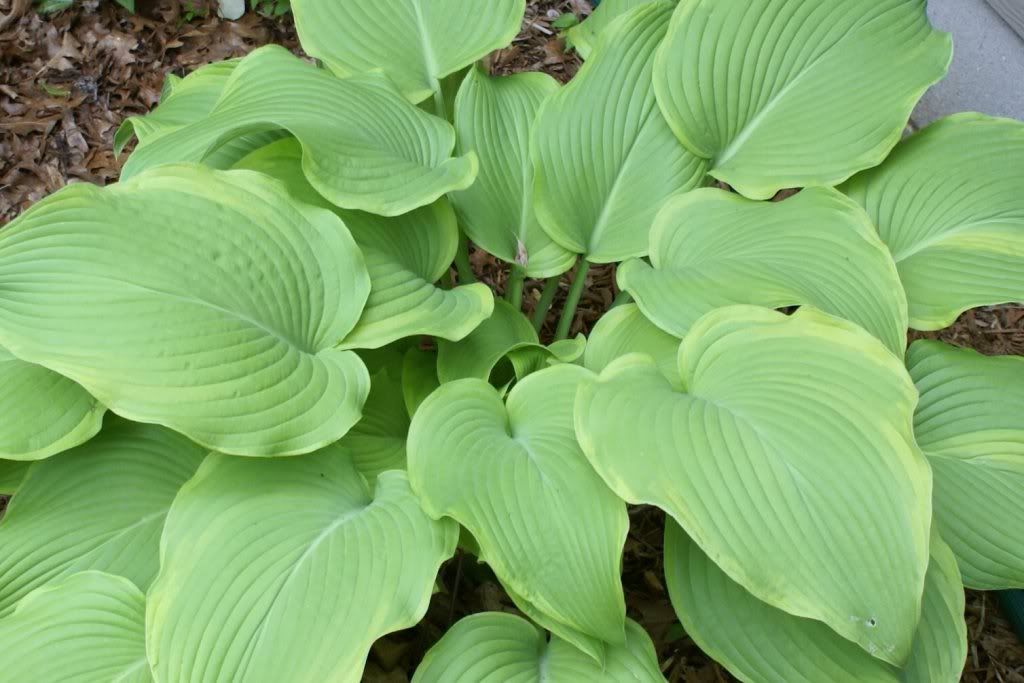 Here's a pic of new growth after leaves fried in 2008.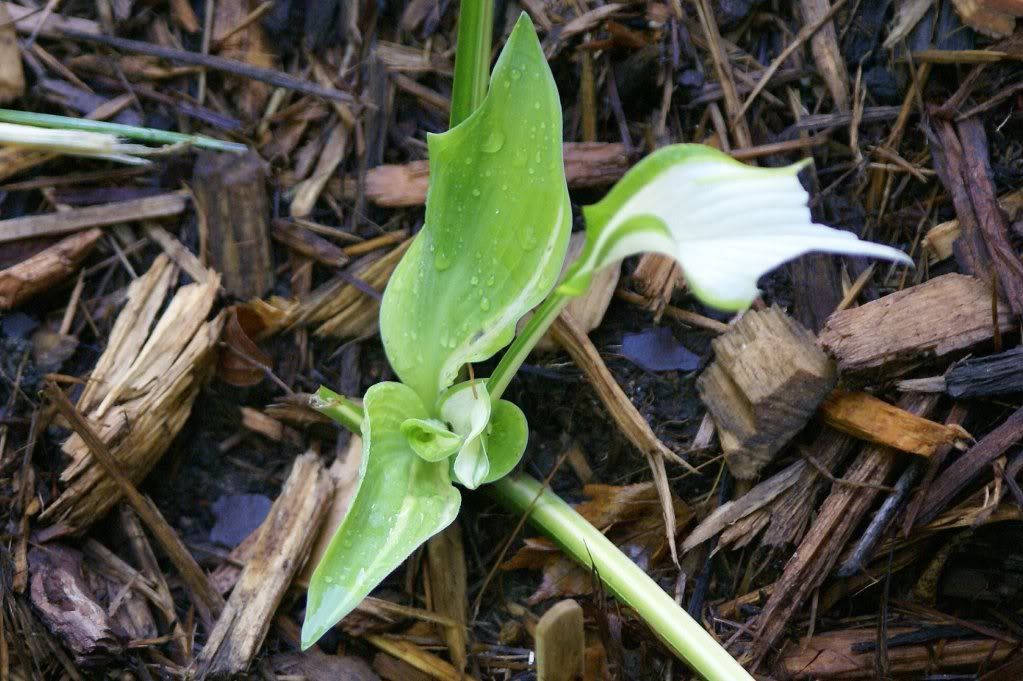 Thanks for taking a look.
Paul