Blue Danube
macgyver2009
June 16, 2012
I was poking around Lowe's last week and came upon a rack of hydrangeas they just received in 1.5 gallon pots. They were all labeled Blue Danube or Merritt's Supreme. Many had a mixture of two types of hydrangeas. I ended up with two pots and only one had a Blue Danube in it. The first...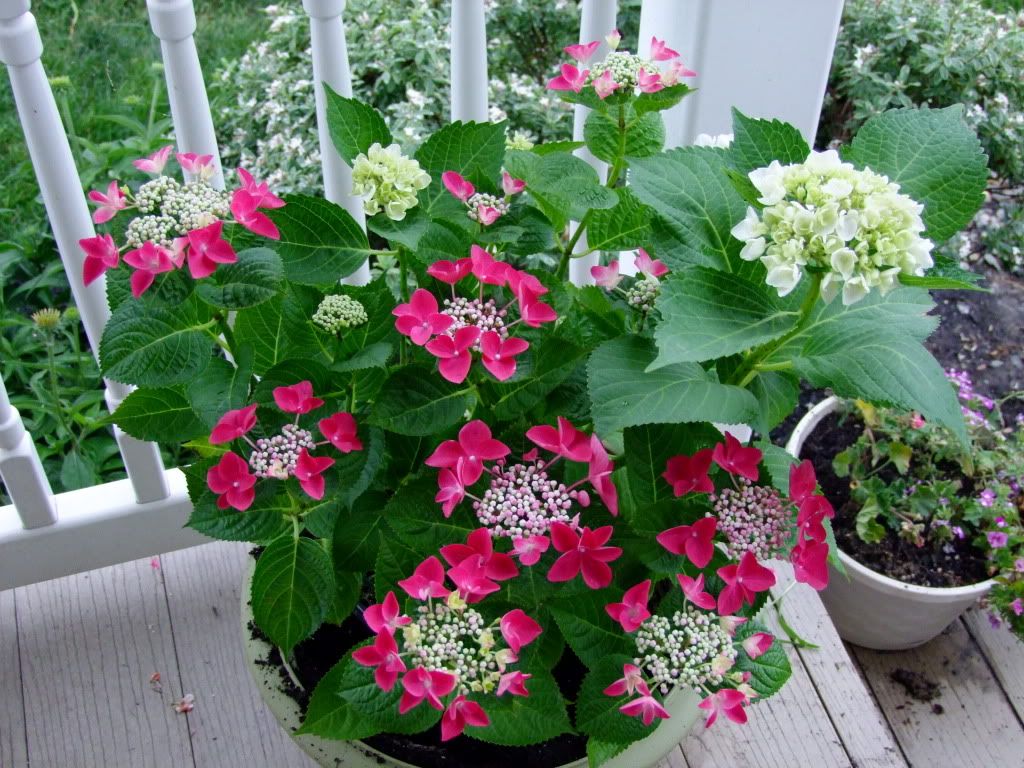 I'm guessing this is Kardinal (they had a lot that looked like Blaumeise) along with a white mophead that I can't guess. The color combination was too beautiful to pass up, so even though it won't be bloom hardy in my zone, I potted it and will grow in a container for another year or two. What would be the best fertilizer to hold the beautiful red color?
The second pot has Blue Danube along with what looks like Harlequin. Another one for pot growing in my zone. Is anyone having luck with this one outside in colder zones?
I also came across a new Stargazer at Home Depot. Wish they would have had a Blue Cassel too. Stargazer is advertised as re-blooming and is very pretty.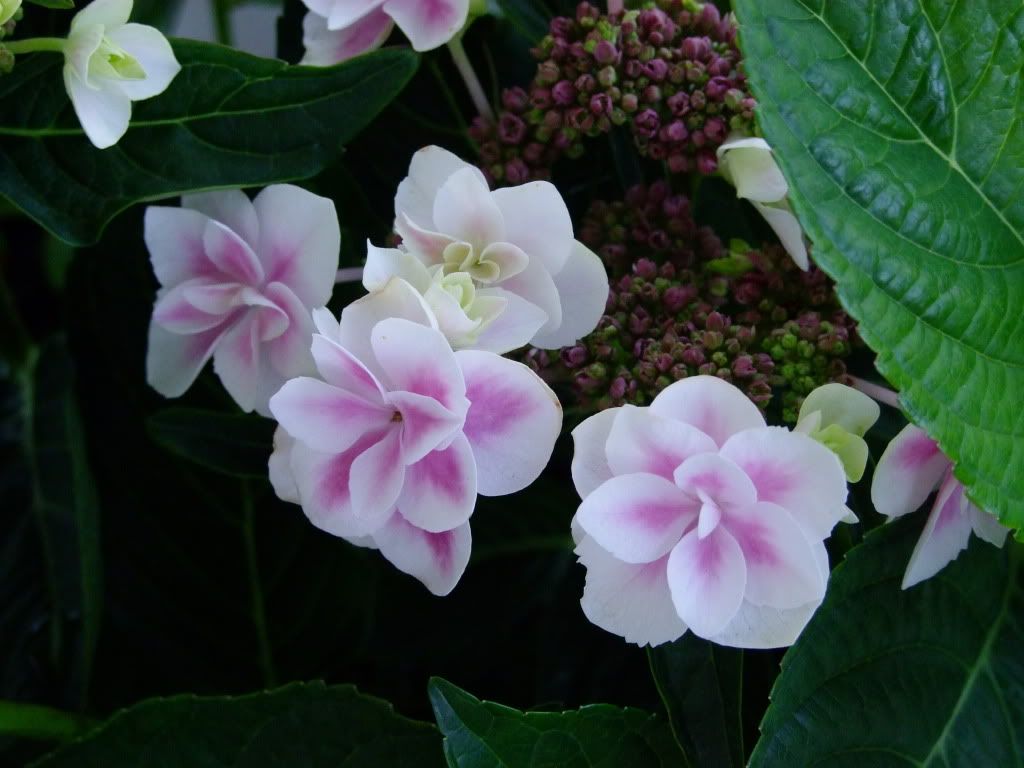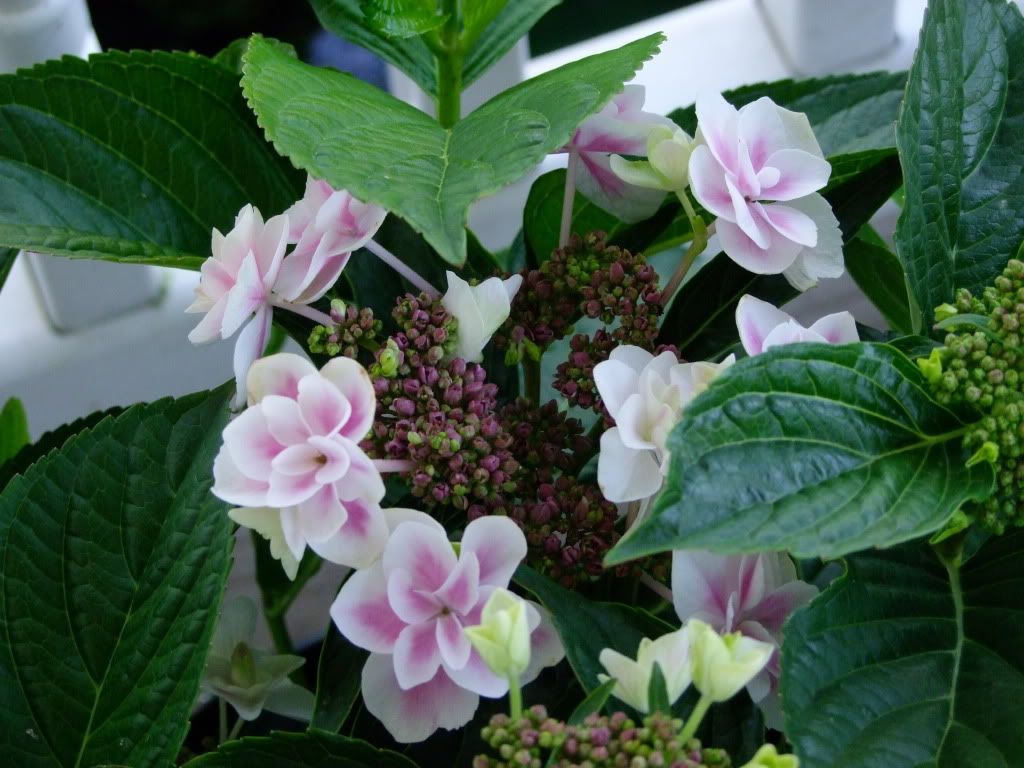 I absolutely love the month of June...wish I could freeze time right now!