The little Homigos that could!
I picked up these "Kaleidoscope" Homigo hydrangeas at Lowe's a few months ago. I bough them because they're supposed to change to cherry red in the Autumn. Well, they're in full bloom now and I must say that these little plants are really proficient bloomers! These came in 2 gallon pots I think and they're literally covered in blooms! Each plant has approximately 15 blooms and the bloom coming from the central stalk on one of them is just HUGE. HUGE HUGE. I am so happy with these plants so far; I hope they continue to bloom as well in future years.
And I will be amending the soil, because I really prefer blue blooms. Should I do that now, for next year?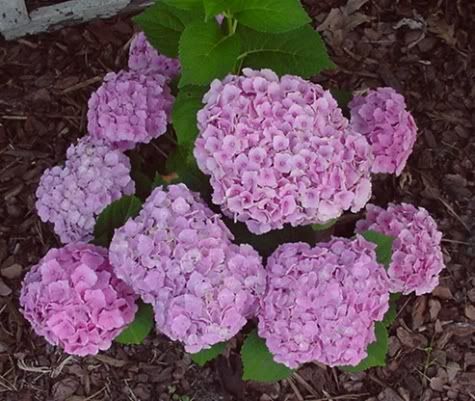 Doesn't quite show scale well because I was holding my hand up too high, which makes the bloom look smaller than it really is. This thing is HUGE ~ easily 10" across!
Bad lighting on this one...
Thanks for looking! ;)
Meagan