Good Bugs? Bad Bugs?
downeastwaves
July 18, 2005
Here are a couple of bugs that I just noticed in my garden, please let me know if they are friends or foes?
Thanks for your help!!!!
Bug about half inch big on my potato bud:
It blends in good. Looks like it flys.
This one is on my Mallow the first one is a baby the next one is a bigger one, they have a web over them: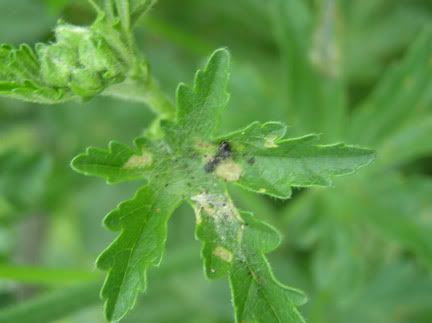 They are eating the leaves but hey, it it will be a pretty butterfly they can stay...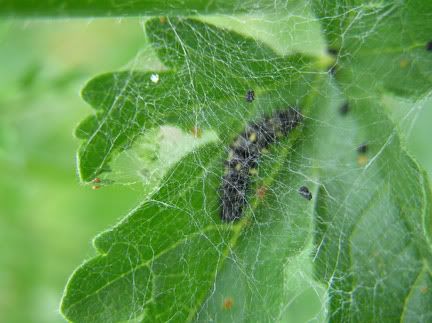 Green Flyish bug kinda pretty colors, but moves fast and hard to get a pix of:
Bigger one: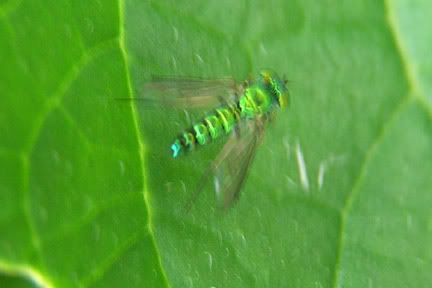 Any help on IDing these bugs will be most appreciated!
Leasa
Eastport, Maine