How Many Colors Do Your Leaves Have? Post 'em!
don_in_colorado
May 23, 2014
There is a really cool page in newest edition of The Hosta Journal that has a close-up shot of a leaf from H. 'Broad Band'. The page is titled "How many colors can you find on this hosta leaf?" and nine various shades of greenish-bluish hues can be seen. (not counting the water spots) Add the white coloring of the margin, and the total is ten. I have a lot of pics of my hostas accumulated from the last three seasons, but so far, (haven't looked at ALL my pics so far) this pic of 'Guardian Angel' seems to be the most varied, with five shades/colors I can discern.
How many colors/shades can be seen in your most colorfully-variegated plants? Post 'em here!
Don B.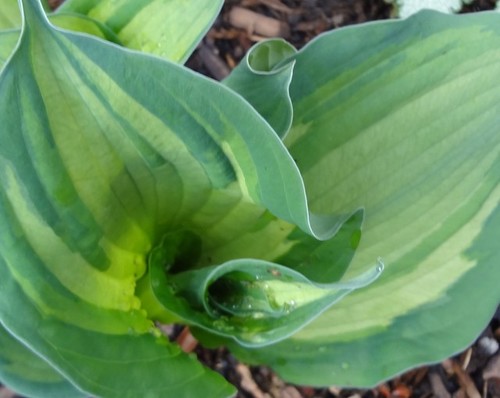 This post was edited by Don_in_Colorado on Fri, May 23, 14 at 23:51