Radiant Edger sport
hostahillbilly
(4)
June 7, 2012
Yeah, we don't have the gazillions of tissue culture plants to cull sports to try to spot new ones from, but we do have enough to get some sports.
Here's one we're following up on: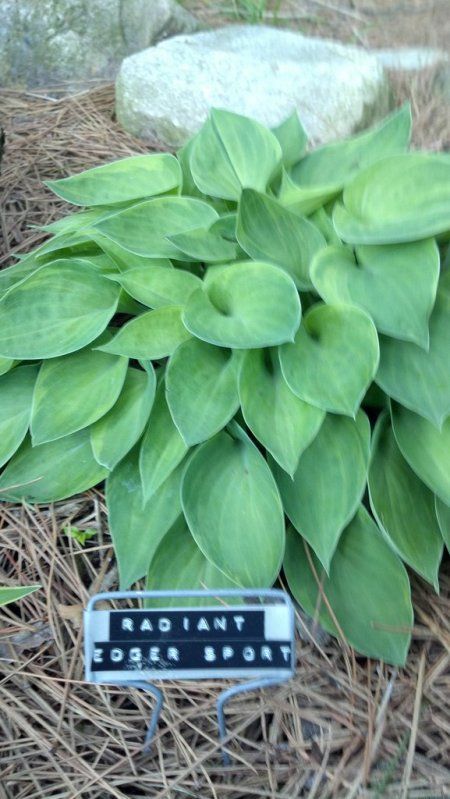 H. 'Radiant Edger' sport, 3rd year.
Subtle, sometimes climate or soil induced, but not always.
Like H. 'Gold Regal', sometimes subtly (actually often) makes the important difference.
Or not, teehee ;-)
hh